The Article
Denon Design Series system: DCD-50 CD Player & PMA-50 Stereo Amplifier
21st June 2015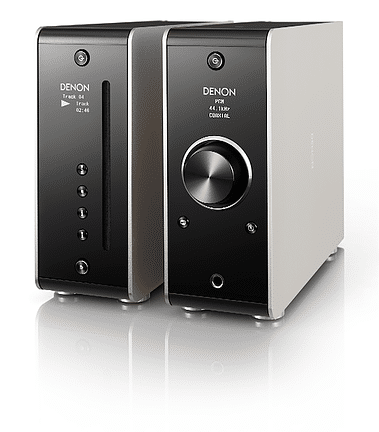 The Denon Design Series system comprises the DCD-50 CD Player (£329) and the PMA-50 Stereo Amplifier (£449) that can play music wirelessly or wired, from a wide variety of sources such as PCs or smartphones.
For those wishing to pair the DCD-50 with other amplifiers with digital inputs, it still contains a 32bit/192kHz DAC for connection to any standard amplifier with regular analogue audio input.
Playback from local music libraries includes CD, computer, smartphone or other external media devices that feature an analogue or digital output up to 24bit/192kHz. You can also playback PCM and DSD audio tracks on their PC and Mac via the PMA-50's USB-B connection.
The system features an auto-rotating OLED display to allow the units to be positioned horizontally as well as vertically. The supplied remote control with the DCD-50 is able to operate the PMA-50 as well.
Click on www.denon.eu for more information.