The Article
Deja Vu: The Fractured Four
19th May 2021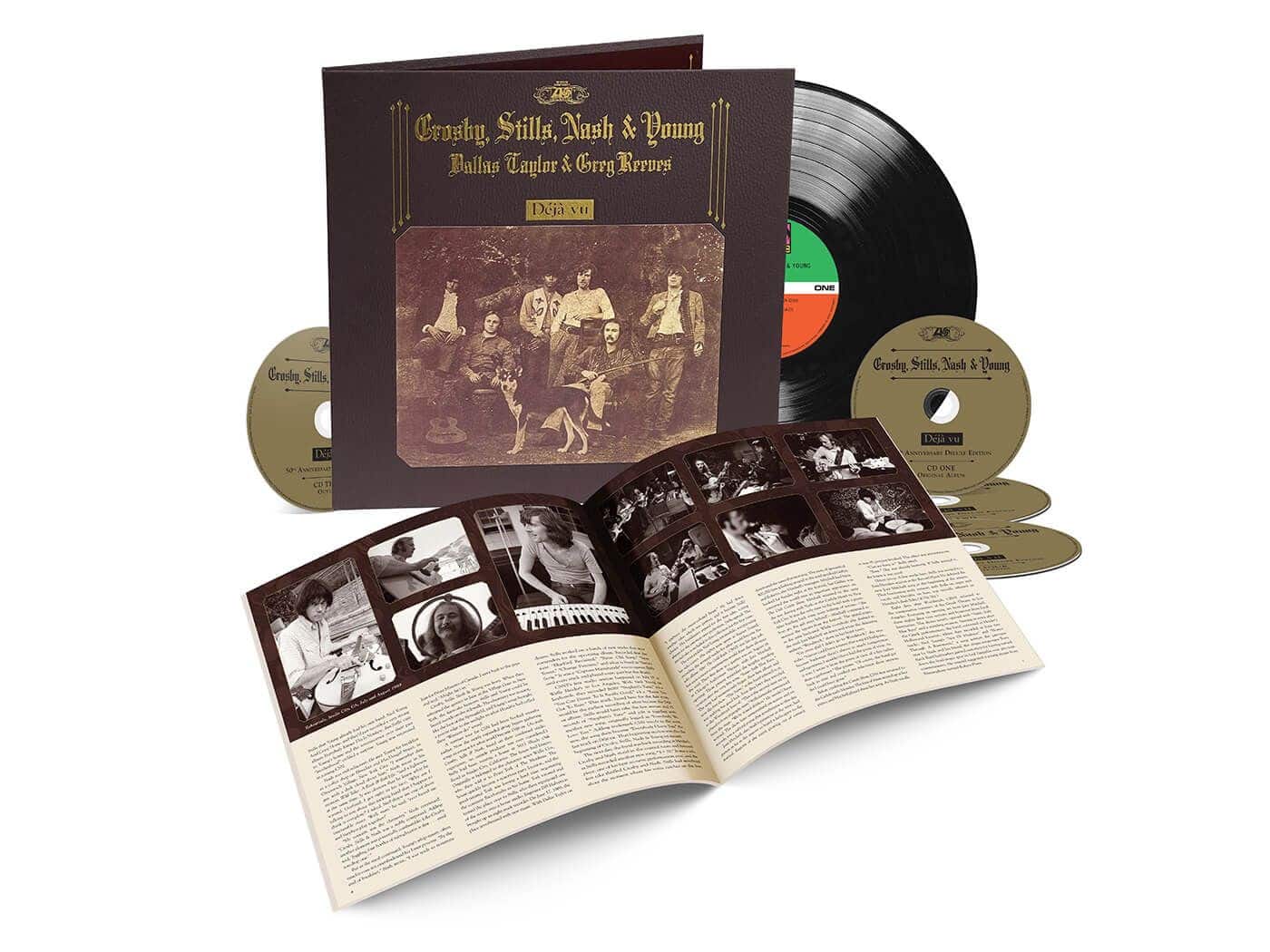 Artist: CROSBY, STILLS, NASH & YOUNG
Title: Deja Vu
Label: Atlantic
Deja Vu album is partly famous because it's a second album. And second albums very rarely do well. "That difficult second album…" is one of rock journalism's great cliche's. Mostly, because it's true. Fans tend to make sheepish excuses for them.
Thing is, most groups have years and years to create, edit, refine and hone their first album. And most groups have 10 to 15 songs in the vault and that's basically it. And then, if stardom descends upon them, they have about five minutes in the hotel room, in-between photo shoots, the next gig and label deadlines, to create the second album. And unlike the debut, this time the pressure is on. Which is why most groups fall at that very hurdle.  
The thing was, though. This group's 1969 debut was so successful, so well received and so instantly iconic that this second album was awaited at fever pitch levels. So the pressure was already through the roof. But the irony was this, the album didn't fall at the second hurdle. The band did.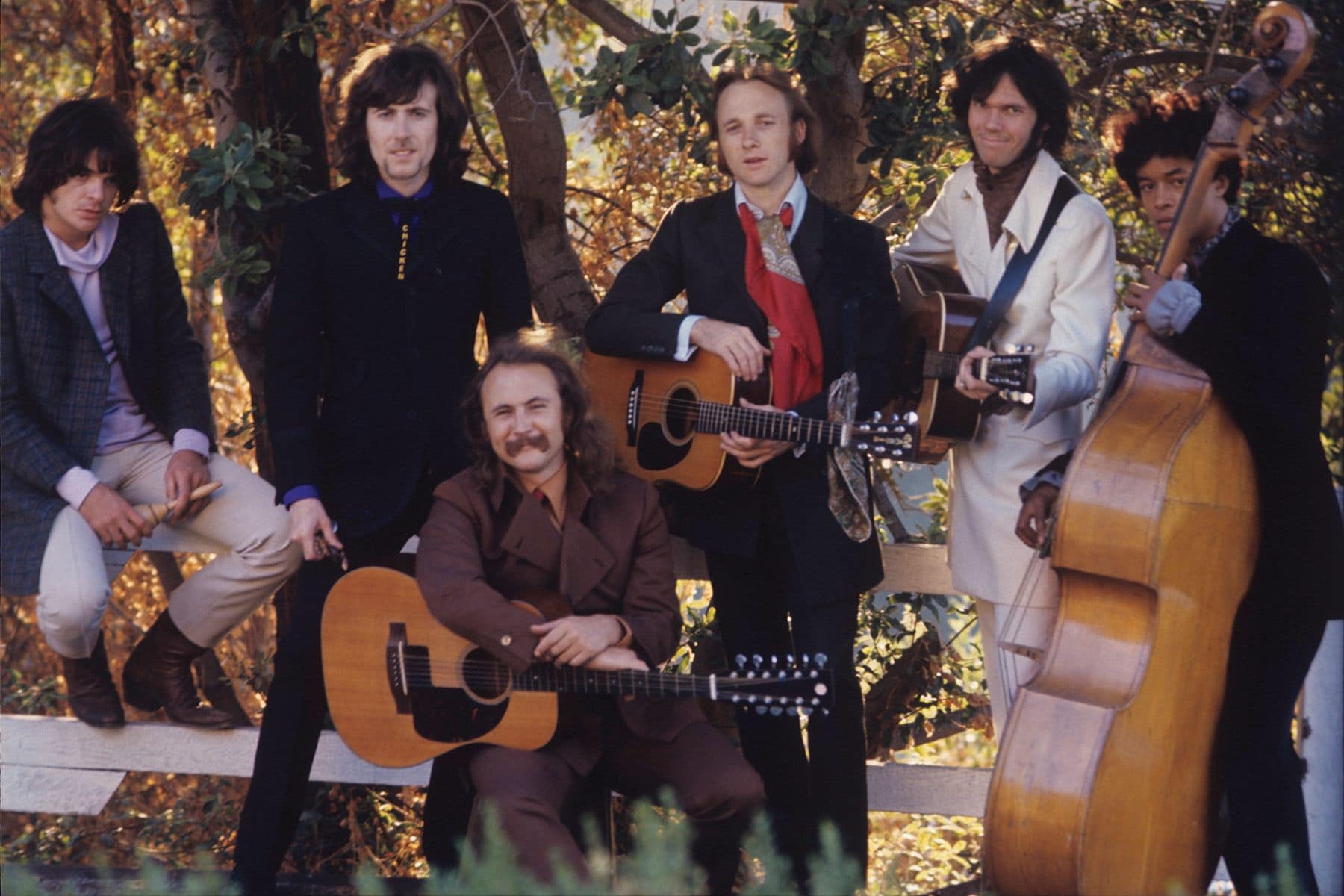 "During the first album, we were all in love. David was in love with Christine [Hinton], Stephen was in love with Judy Collins, I was in love with Joni [Mitchell]," said Nash to Musicradar. "Everything was rosy and fantastic. By Deja Vu, Joni and I had split up, Stephen and Judy had split up and Christine had just been killed. It was all dark." 
Crosby added to Rolling Stone magazine in 1970, "I was not at my best as a functioning person. I would sometimes come in to the studio and wind up crying being completely unable to deal with it all."
Then Young and Stills were at each other's throat. A tension brought over from their time in the band, Buffalo Springfield. Speaking about the track Woodstock, Young said how wonderful the initial recording was, "Then, later on, they were in the studio for a long time and started nitpicking. Sure enough, Stephen erased the vocal and put another one on that wasn't nearly as incredible."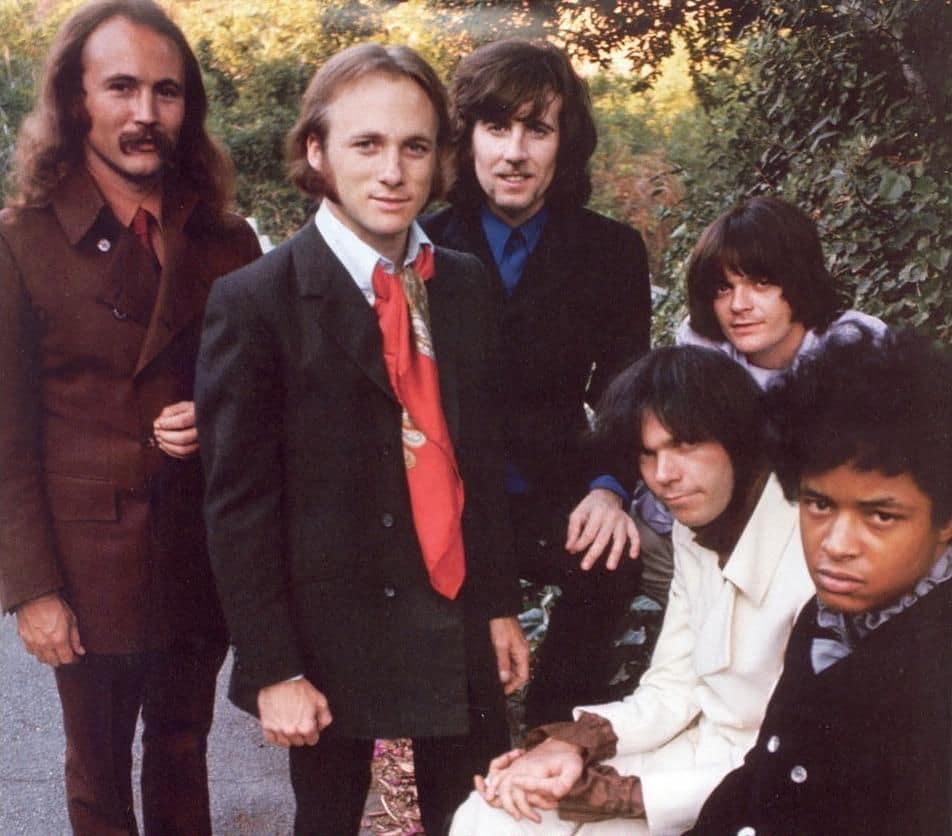 The creative arguments were also very real. As where the drugs. As Stills said to Hit Parader in 1971, "Getting that second album out of us was like pulling teeth."
So yes, the band were falling apart during Deja Vu's creation. In fact, you couldn't even really call them 'a band' by the time of this album's release.
Even so, this 1970 album actually delivered. The album succeeded were the band failed and it remains a stone cold classic. Combining rock, country, blues, folk and psychedelia, the vocal harmonies were now extended by the addition of Neil Young. Adding sparkle to the magic. 
His guitar alongside Stephen Stills and the lively combination of those two sounds, the individual and combined song-writing talents of all four men. 
All this despite the fact that they operated largely as individuals. Agreements were few. Collaborations were fewer still. 
This album plugged into hippie dreams and paranoia. It plugged into hippie ideas and anger. It hit a zeitgeist. It plugged directly into so many young people's emotions, fears and hopes. 
It was a comet that blazed and burned out, leaving cinders floating in a vacuum. 
Which makes the newly released Deja Vu box set all the more intriguing. The remastered original album is featured on both CD and vinyl. There's a second CD featuring 18 demos, eleven of which are previously unissued. The track Our House is here from Nash and from Nash with Joni Mitchell.  
The third CD has 11 outtakes (nine of those have previously been unissued). There's also a fourth CD that produces an alternative version of the original album in sequence as nine tracks, instead of the original's 10. This means no Country Girl and no Everybody I Love You but Know You Got to Run is in. Only the Helpless (Harmonica Version) has been released before on this disc.
I don't normally talk prices in this column because they change so quickly and shopping around can produce wide variations but I need to talk money here because this single vinyl/four CD box set of Deja Vu is your basic edition. You're looking at £75 or so for that. 
There is another version of Deja Vu coming soon, though. If you order direct from Rhino or www.csny50.com you can pick up a five vinyl disc version that includes a hardback book and downloadable hi-res files for around £180, give or take a pound. I've put my order in so, when that arrives, I hope to do a review. Keep an eye out for that one!
BUY HERE:
Europe: https://amzn.to/3oGK5rz
[Want to stay up-to-date with The Audiophile Man's published stories? Click the 'Subscribe To Blog Via Email' box, located on the top-right of this page (desktop) or keep scrolling on your mobile to find the same and make sure you never miss a news piece, feature or review!]