The Article
DeGritter Ultrasonic Cleaning Machine
15th June 2018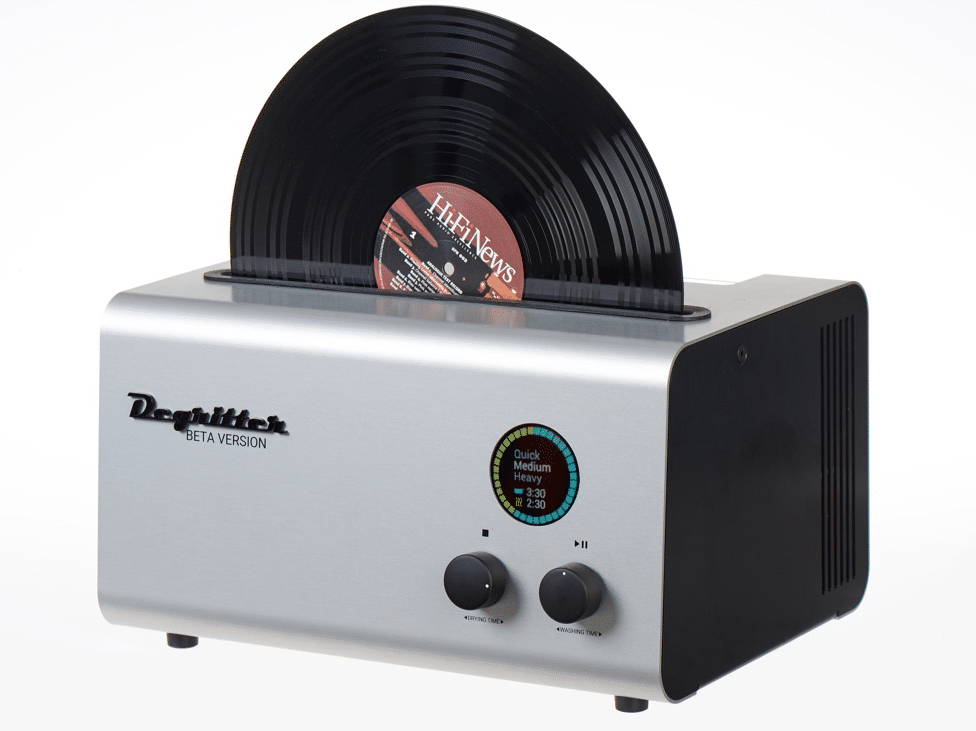 The core of Degritter is the 120kHz ultrasonic cleaning system. The cleaning bath has four ultrasonic transducers (emitters), two on both sides covering the whole record
You may be familiar with ultrasonic record cleaning machines but the company says that its 120kHz frequency system provides, "…finer and more evenly distributed cleaning action than lower frequency systems. In fact, this technology at even higher frequencies is used to clean parts in the semiconductor industry, where surfaces need to be pure on a molecular level."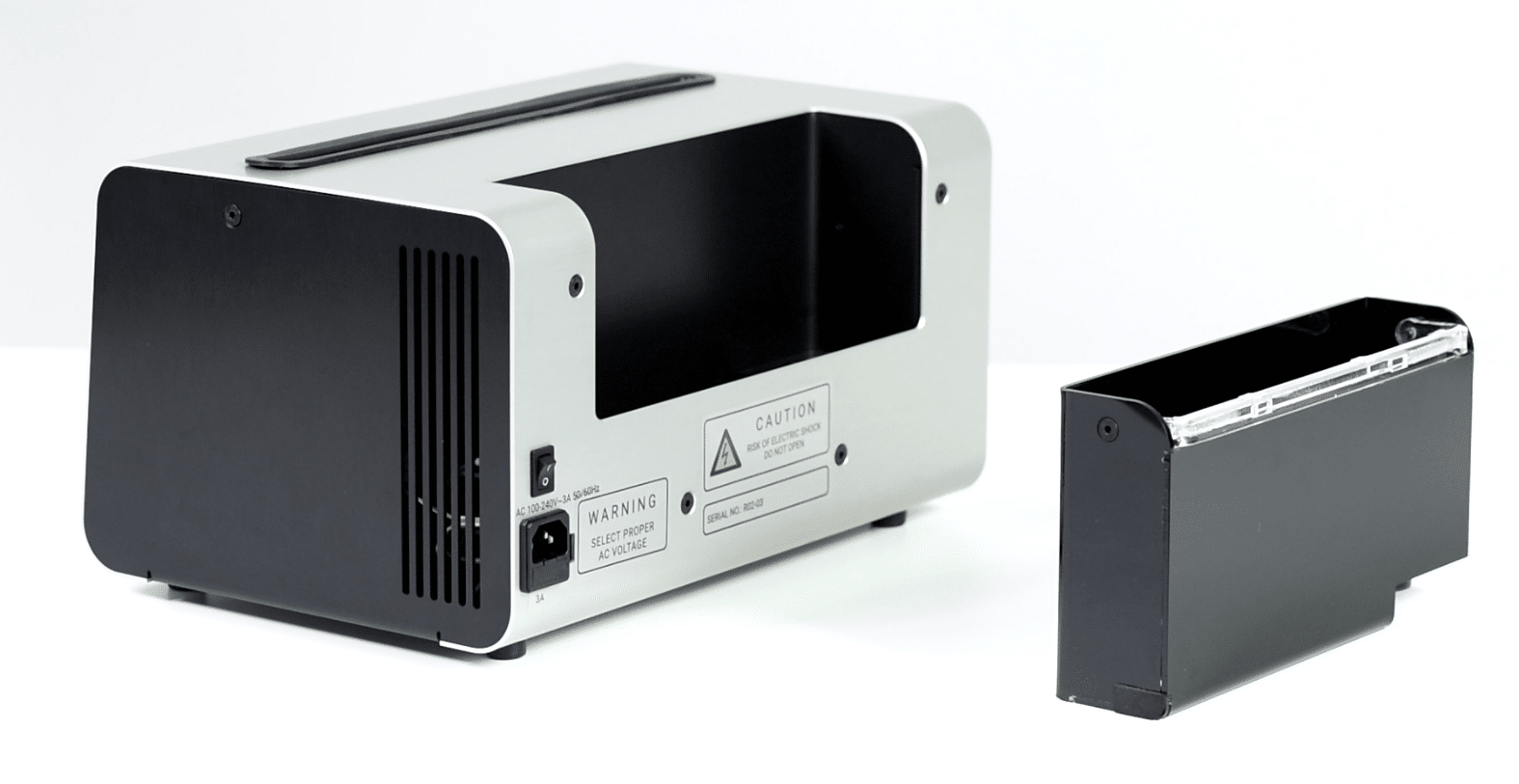 Degritter uses a custom ultrasonic bath with a custom 340W ultrasonic amplifier that has been designed specifically for cleaning vinyl records. Degritter also comes with Frequency Sweep feature, which provides, "…better cavitation energy and power distribution."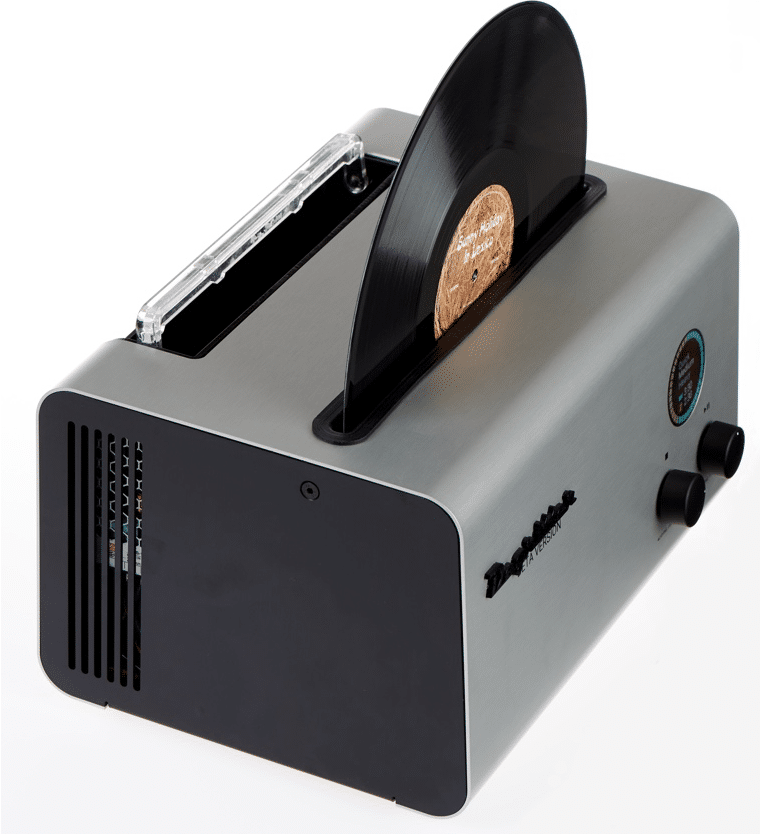 Degritter record cleaning machines come with an "active" filtering solution. Active means that it removes small particles and dirt from the water during the ultrasonic cleaning process. Apparently, dirt washed off the record is filtered out of the ultrasonic cleaning bath and it won't end up back on the record.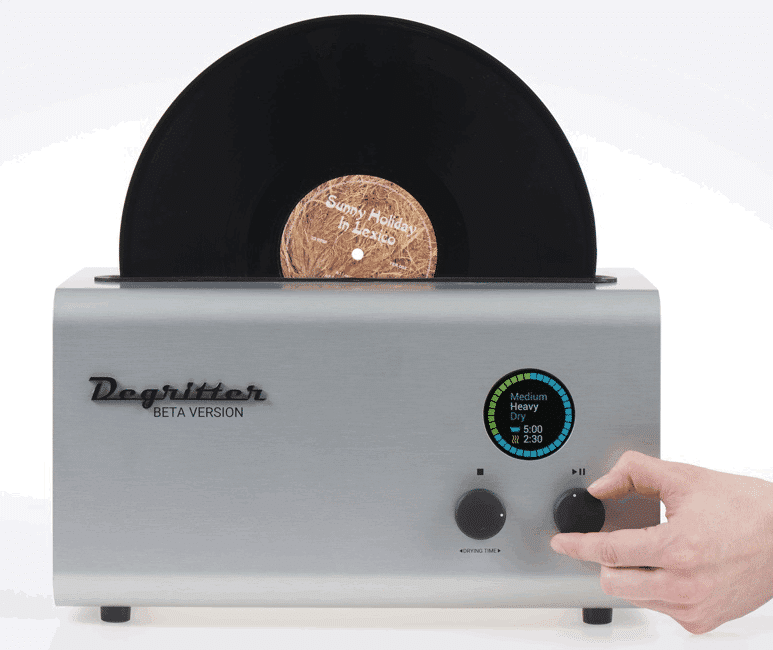 The active filtering solution works by circulating water through the filter and then back into the bath while your record is being cleaned. Water is pulled into the filter from the top of the tank in order to remove all floating dust and particles. Heavy particles that settle at the bottom will be pumped out to the external water tank, which has a dedicated sediment section.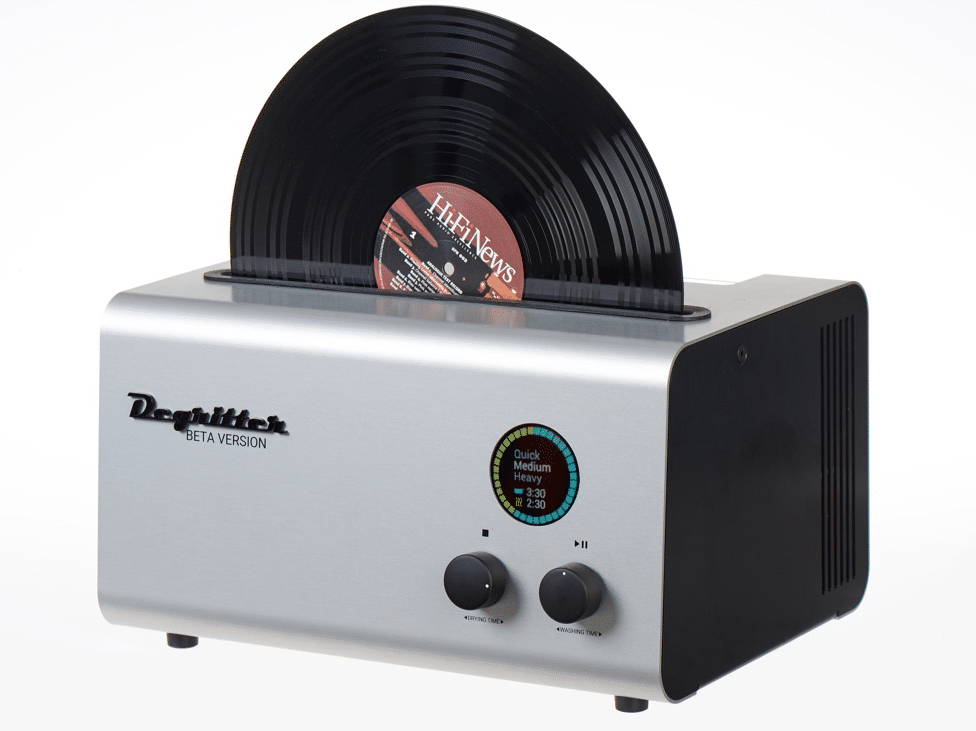 The filter is "easily accessible" from the side of the machine. It is made up of a cylindrical steel mesh which contains a replaceable open cell foam filter. The outer part of the filter is washable, which makes for easy maintenance and upkeep.
The drying cycle with blower fans is the loudest part in all the Degritter programs, "We've built two options for our users," said the company, "depending on whether you need to save time or keep it quiet. Quiet: drying fans are working on reduced power. This means that the drying process will take longer, but produces less noise. Quick: drying fans are working on maximum power. This will dry your record in 2 min, but you will hear it working."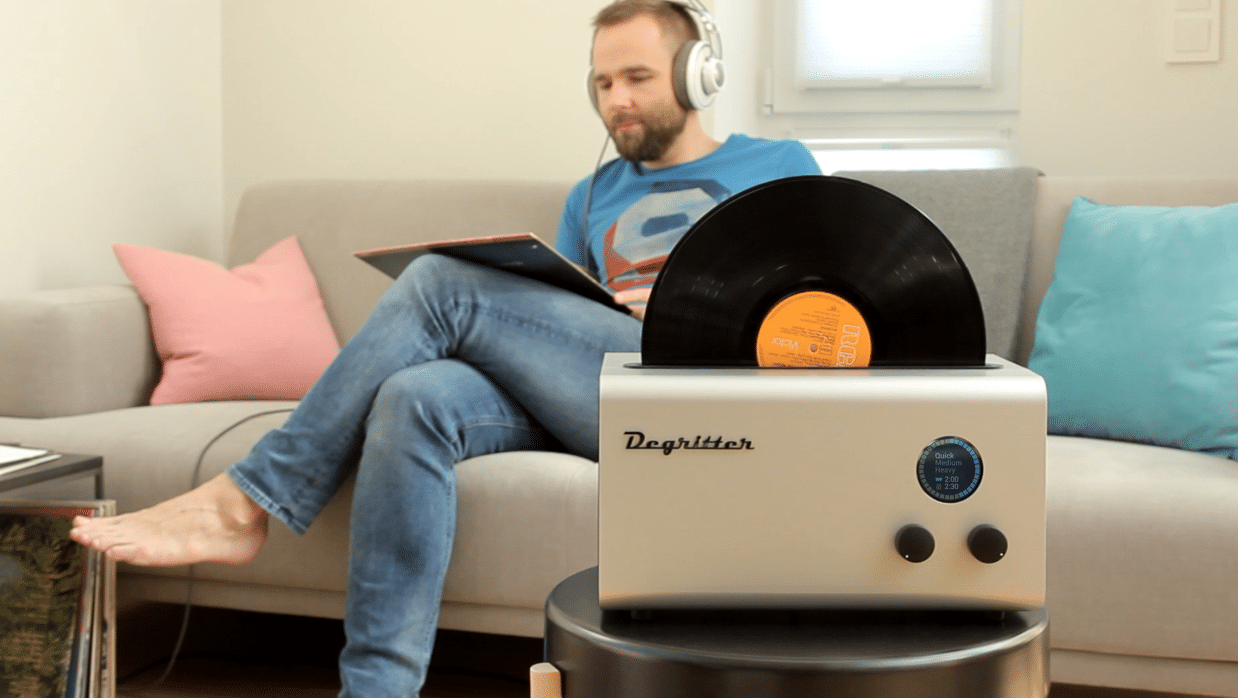 At the heart of the user experience is the control board that is connected to all the sensors, actuators and the LCD. To make sure that the machines that have already been shipped out to their new owners are running on the latest software, the machine includes an added SD card slot that allows the user to update its software.
While the Degritter is designed to clean 12″ records by default, it's possible to clean 7″ and 10″ records as well. For this the company has created a set of adapters that can be attached to smaller records to convert their diameter to 12" and clean them just the same.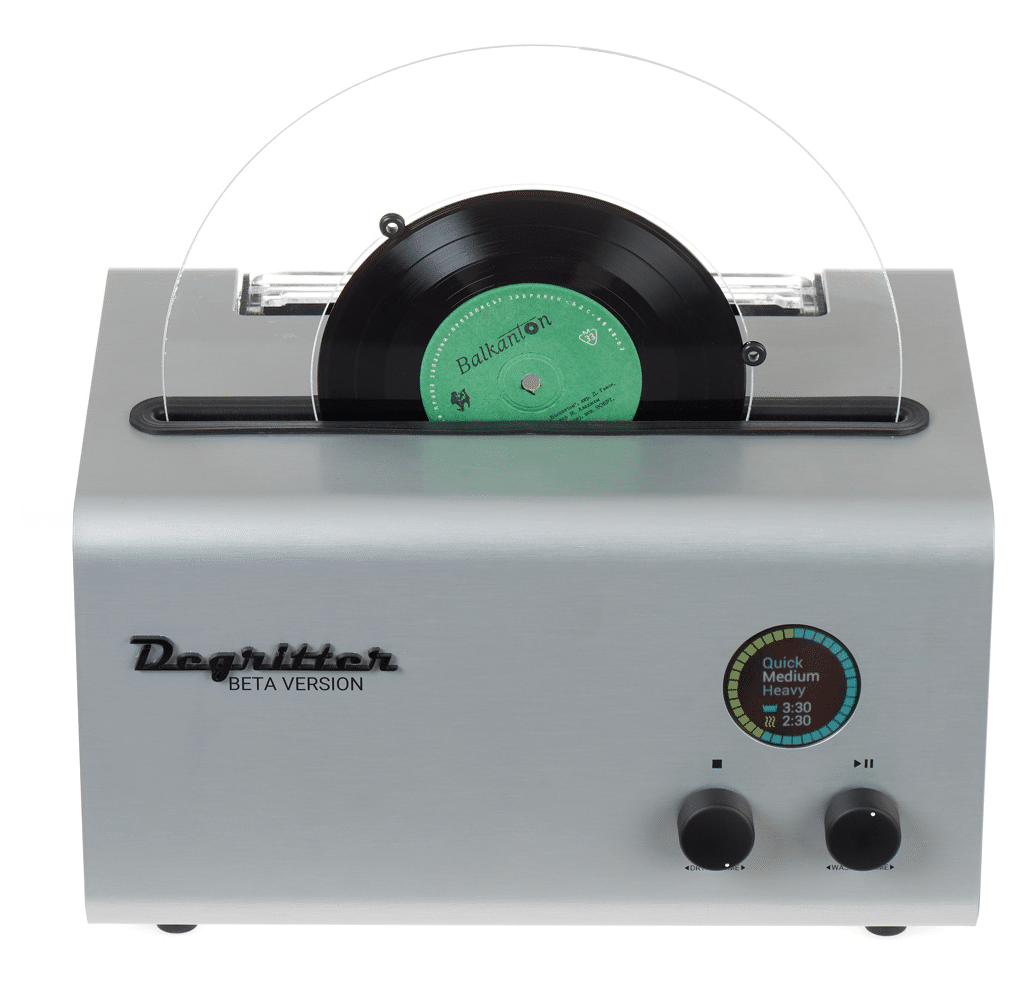 Every Degritter machine comes with a batch of cleaning fluid concentrate. It's not necessarily mandatory to use it. The concentrate is made out of anionic surfactants which help remove the dirt. It's safe to use and won't harm the vinyl.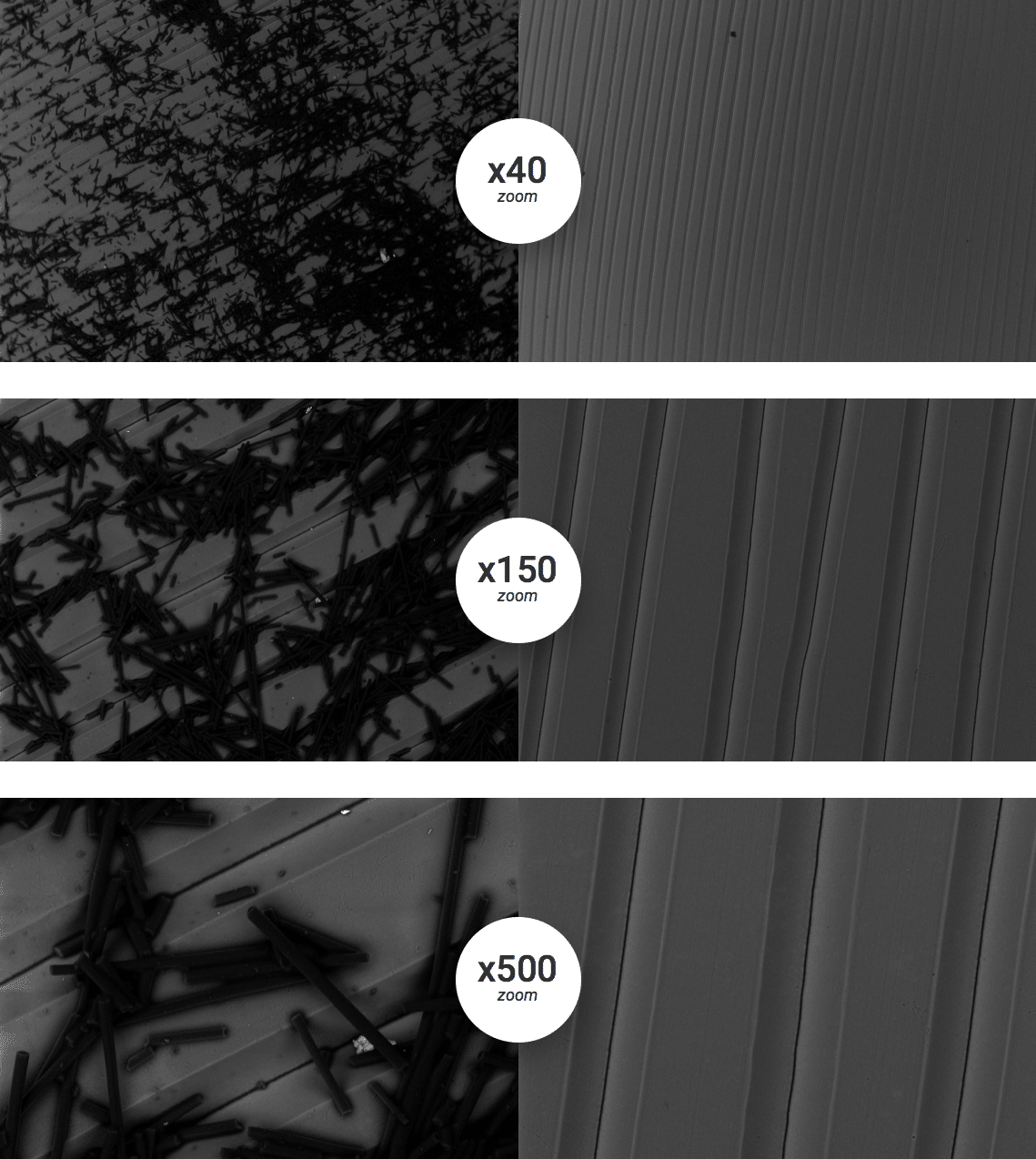 Price is to be announced (although $2,600 was a figure bandied about during the earlier crowd-funding process) and the release date is towards the end of this year.
To learn more, click degritter.com
[Don't forget to check out my Facebook Group, The Audiophile Man: Hi-Fi & Music here: www.facebook.com/groups/theaudiophileman for exclusive postings, exclusive editorial and more!]