The Article
ARTHUR "BIG BOY" CRUDUP: A Forefather of Rock'n'Roll
26th September 2017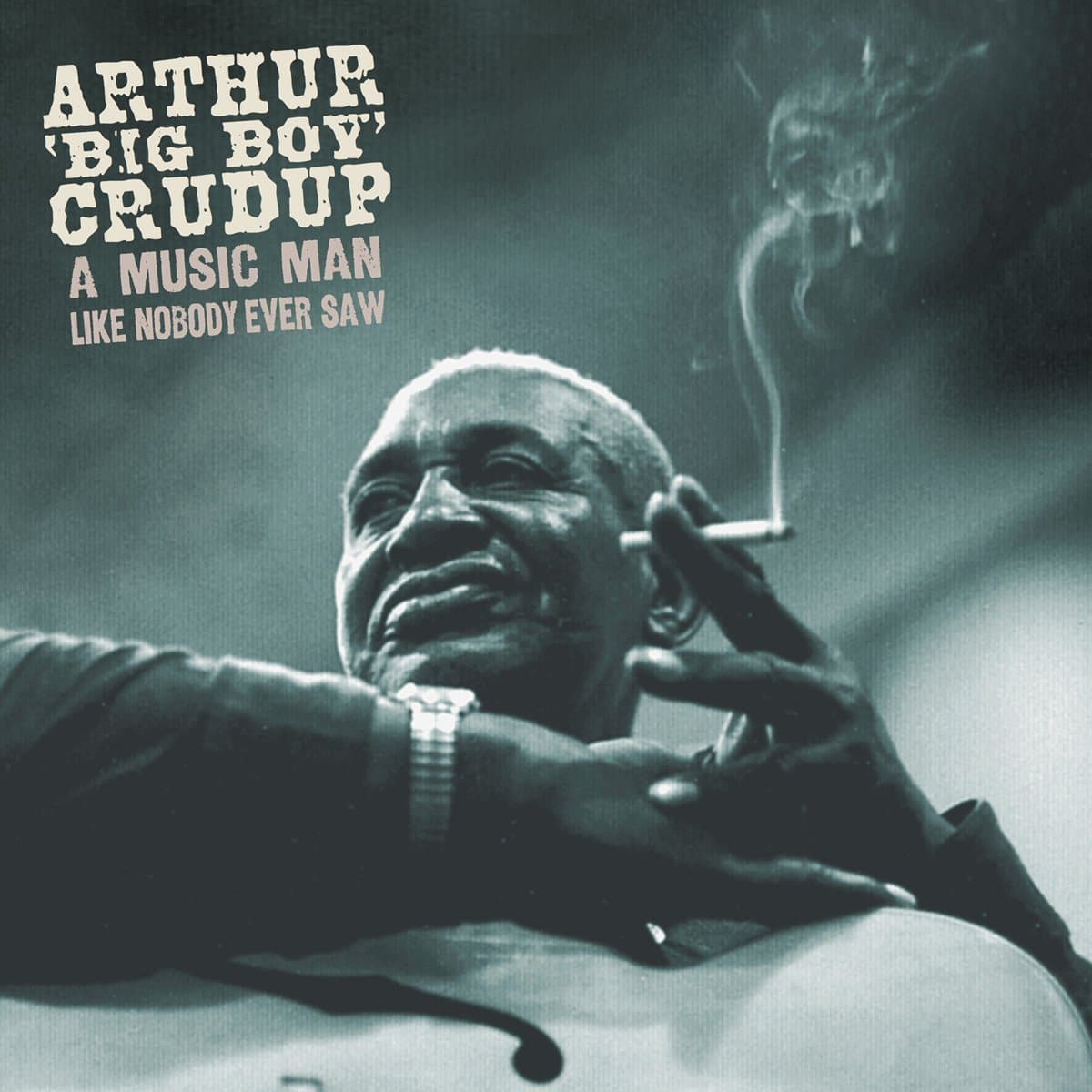 Title: A Music Man Like Nobody Ever Saw
Label: Bear Family
"Down in Tupelo, Mississippi, I used to hear old Arthur Crudup bang his box the way I do now and I said, if I ever got to the place I could feel all old Arthur felt, I'd be a music man like nobody saw."
That was Elvis Presley, speaking of his affection and respect for one of the most significant bluesmen of all time. Certainly, if Presley had not cut Crudup's own That's All Right at the first session for Sam Philips' Sun Records then we may never have seen that first Elvis single at all. History could very well have changed right there and then.
How significant was Arthur "Big Boy" Crudup to Presley? Elvis made sure, as soon as he had signed to RCA in 1956, that he grabbed two additional Crudup songs to record: So Glad You're Mine and My Baby Left Me. Crudup never experienced the riches that should have followed, though. They flowed in the direction of a certain Lester Melrose, Crudup's own A&R man who published Crudup's own music through his own Wabash Music company. After the completion of each recording session, Melrose would dismiss Crudup with a small fee as payment but no more. This lack of luck was a feature of the Crudup career.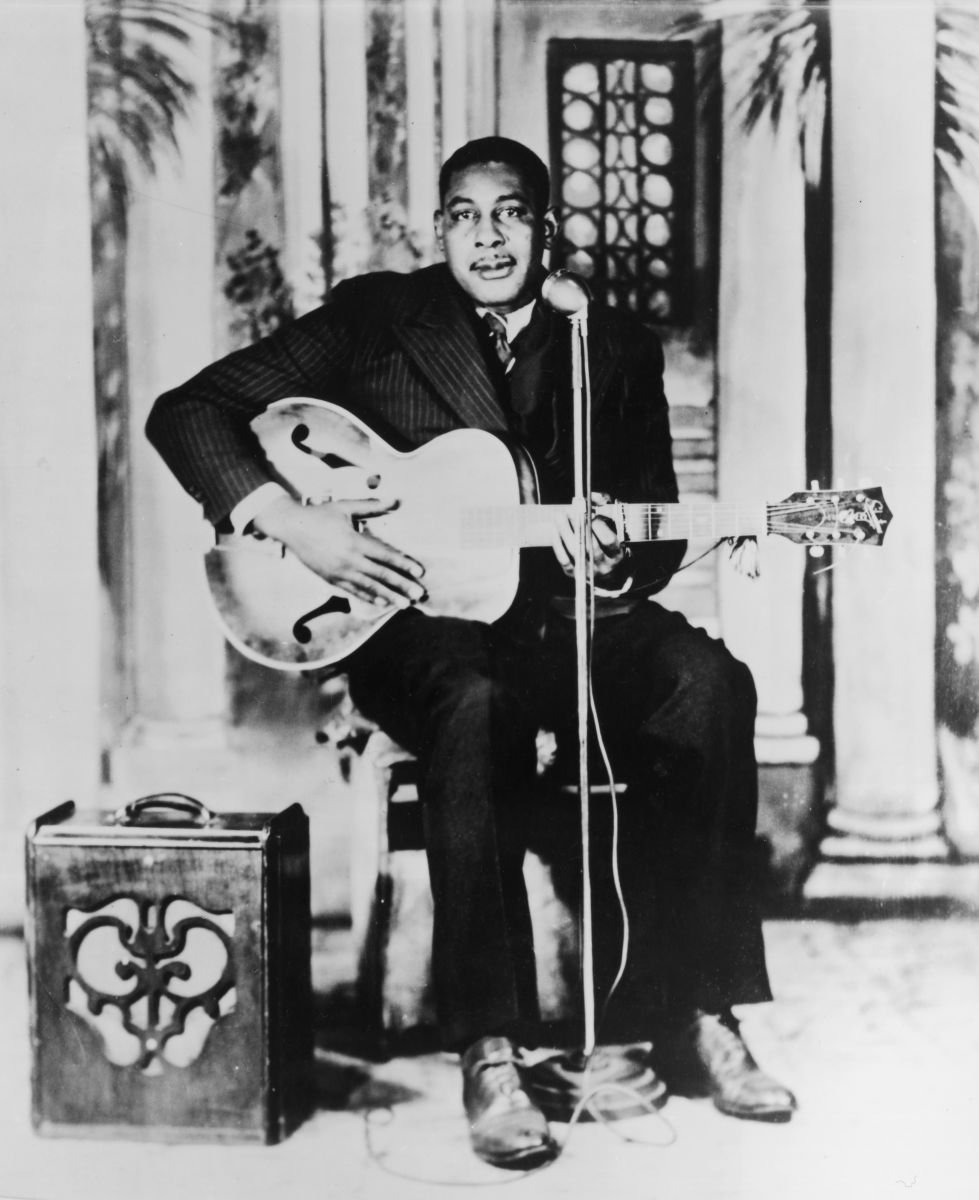 As Crudup expert and key contributor to this luxurious box set, Bill Dahl explained, "After his recording sessions ended, manual labour and bootlegging booze was basically Arthur's humble lot in life until he was past 60, when he finally managed to crack the college circuit and eventually do some major league shows as Bonnie Raitt's opening act."
A late signing to Bob Koester's Delmark record label saw Crudup release two albums which were well received and brought him some much needed funds. Bad luck stepped in again, though, as industry man, manager and friend, Dick Waterman was, "on the verge of seeing some of those long-elusive royalties when the veteran bluesman died after suffering a stroke in 1974."
To celebrate the man's work, German audiophile label, Bear Family, has released a large format, 5CD boxed set (the first box set to be released on the man, incidentally) spanning 124 tracks, that also includes a beautiful 68-page hardcover book, packed with outstanding photographs, that would be a recommended purchase in its own right. The set covers Crudup's complete recordings from 1941-1962 and includes the original versions of Rock Me Mamma, That's All Right, My Baby Left Me, Mean Ol' Frisco and So Glad You're Mine. In audiophile terms, the music itself appears to have been sourced from original master tapes and acetates but I would surmise that a degree of disc dubbing has been involved too. The studio sources can be recognised by the numerous tracks that are headed by studio engineer introductions for each take. There is a measure of compression on the music, even within these tape-sourced copies, that is most noticeable during vocal crescendos but it is never a major issue. Partly because studios were purposely compressing music to be able to successfully emerge from the relatively primitive radios and record players of the time, partly because of that 'time and a place' scenario that evokes such nostalgia and partly because we should be grateful that much of this material has made the box set in any shape at all.
That said, there is much to admire here, especially from the tape sources. Bear Family has done a good job to convey the space within the studio set-up. If you are fortunate to listen to this set on a high quality hi-fi chain, then you will be able to hear the relative distances between Crudup, the drums, bass and so on. There is a real feeling that you have been parachuted into a creative space.
In this column, Crudup's legend clearly resides within individual songs as opposed to being contained within one specific album. It also resides within the man himself and the influence that he extended to other artists because it wasn't just Presley who fell under the Crudup spell. Luminaries as diverse as Creedence Clearwater Revival to Rod Stewart to Elton John all felt the need to comment upon the great man's passing. His music, of course, will always be with us. As Dahl commented, "If Arthur "Big Boy" wasn't the father of rock and roll, he sure did eyewitness its birth."