The Article
Conrad-Johnson's Classic Sixty Two And Classic One Twenty
20th January 2017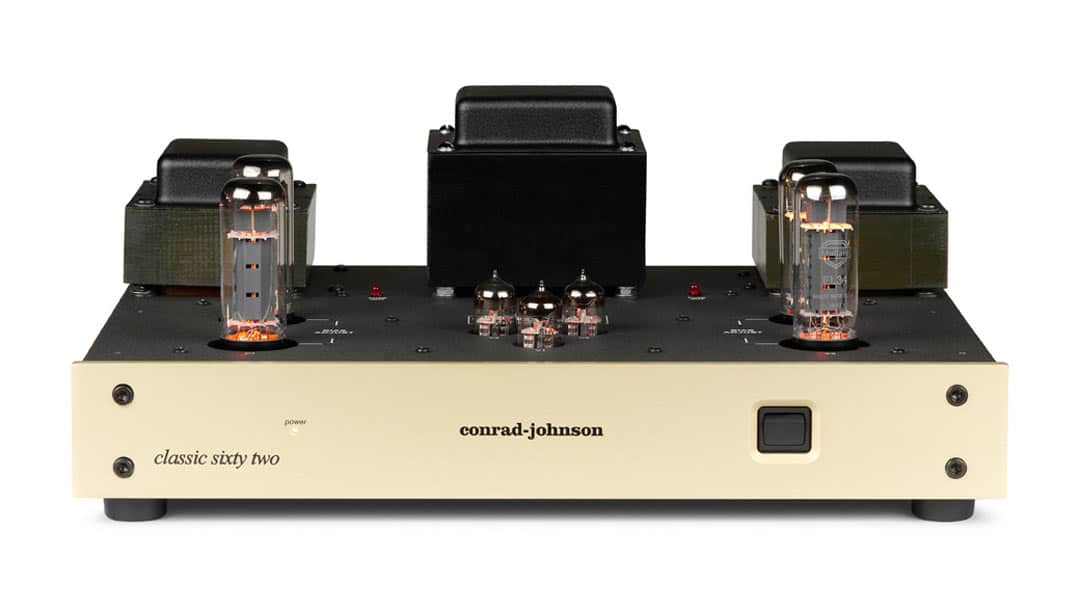 The design team at 
Conrad-Johnson

 has updated their entry-level amplifier models.  The end result, two new amplifiers: the Classic Sixty Two (CL62) and Classic One Twenty (CL120)

These models feature revised input amplifier and inverter stages and improved casework plus precision metal film resistors, polypropylene and polystyrene capacitors and their proprietary wide-bandwidth Transpectral output transformers.

The base version of both models will be offered using EL34 output tubes, one pair per channel in the CL62 and two pair per channel in the CL120.  These models replace the Classic Sixty and LPA125SA.
As in the past, Special Edition versions (SE) will also be available.  The CL62SE and the CL120SE exploit premium quality metal foil resistors and CJD Teflon capacitors in selected critical circuit applications and will also feature KT120 output tubes. These models replace the Classic Sixty SE and the LPA125SA+.
Power output is rated at 60W for the CL62 and CL62SE and 120W for the CL120 and CL120SE.
Prices start from £4,750 for the CL62 and £8,995 for the CL210.
To learn more call 020 8948 4153  or click www.audiofreaks.co.uk