The Article
Atlas Ascent 75 Ohm SP-DIF cable: Climbing…Bit By Bit
20th April 2016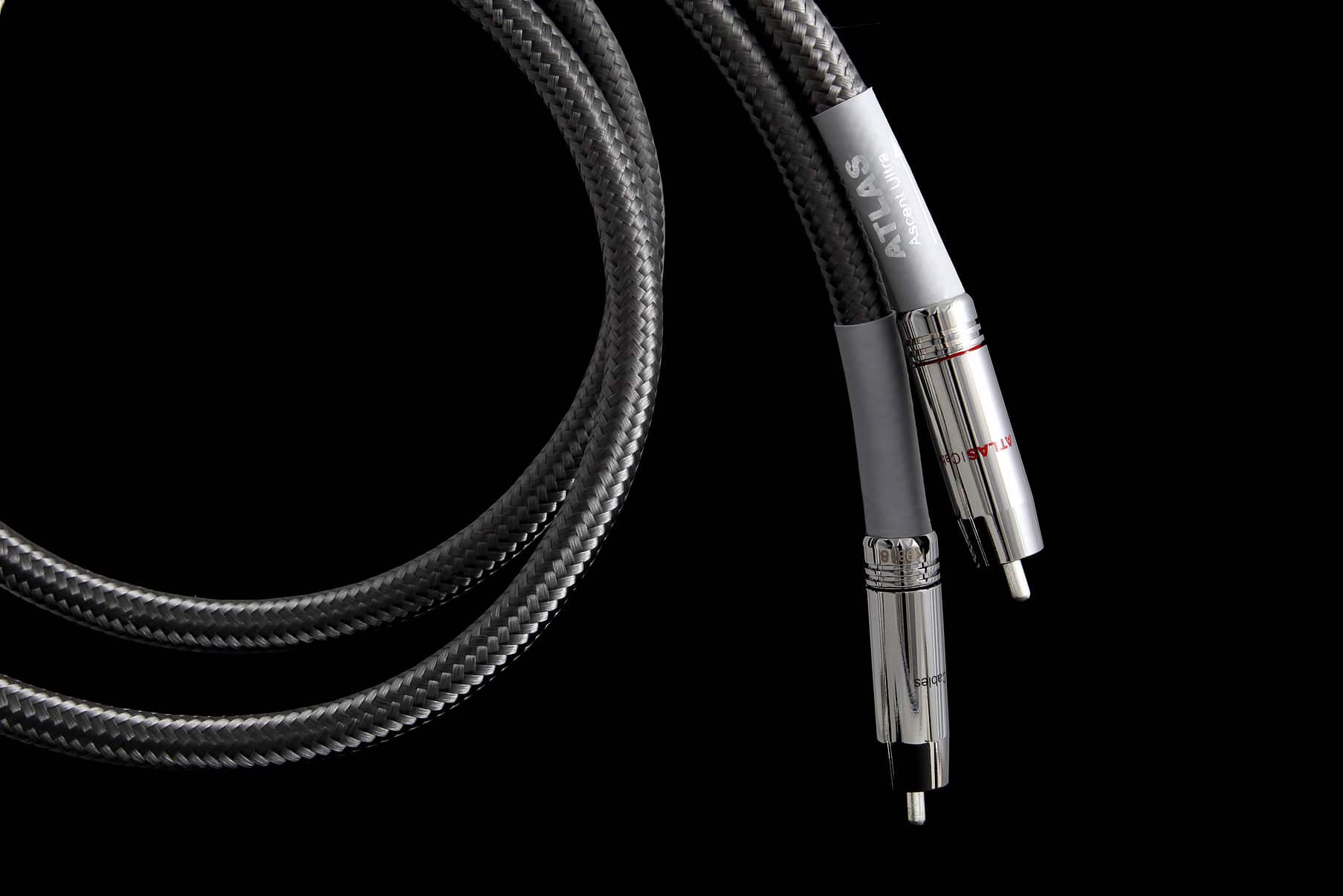 The proliferation of digital hi-fi devices increasingly demands a choice of digital hi-fi ancillaries. Paul Rigby reviews the Atlas
The world of digital music is getting bigger all of the time and is morphing and maturing almost by the week in terms of streaming capabilities, integrated entertainment systems, DAPs, DACs, hi-res music files and more. Because of this and because of the increasingly varied hardware complement now out there, you should pay more attention to digital ancillaries too. Cables included.
The Atlas Ascent 75 Ohm SP-DIF digital cable is an unbalanced cable rated at 75 ohms with a central conductor made from OCC copper, insulated by a foamed polyethylene dielectric. The return conductor is made from OFC copper. The tightly woven wire mesh together with an aluminium foil, attempts to tackle radio frequency interference (RFI) while the conductors are covered by a soft PVC sleeve and finished in a grey woven fabric.
The cable may be terminated with BNC plugs or the Atlas RCA types made from OCC copper with a high gloss silver finish.
So what do they sound like?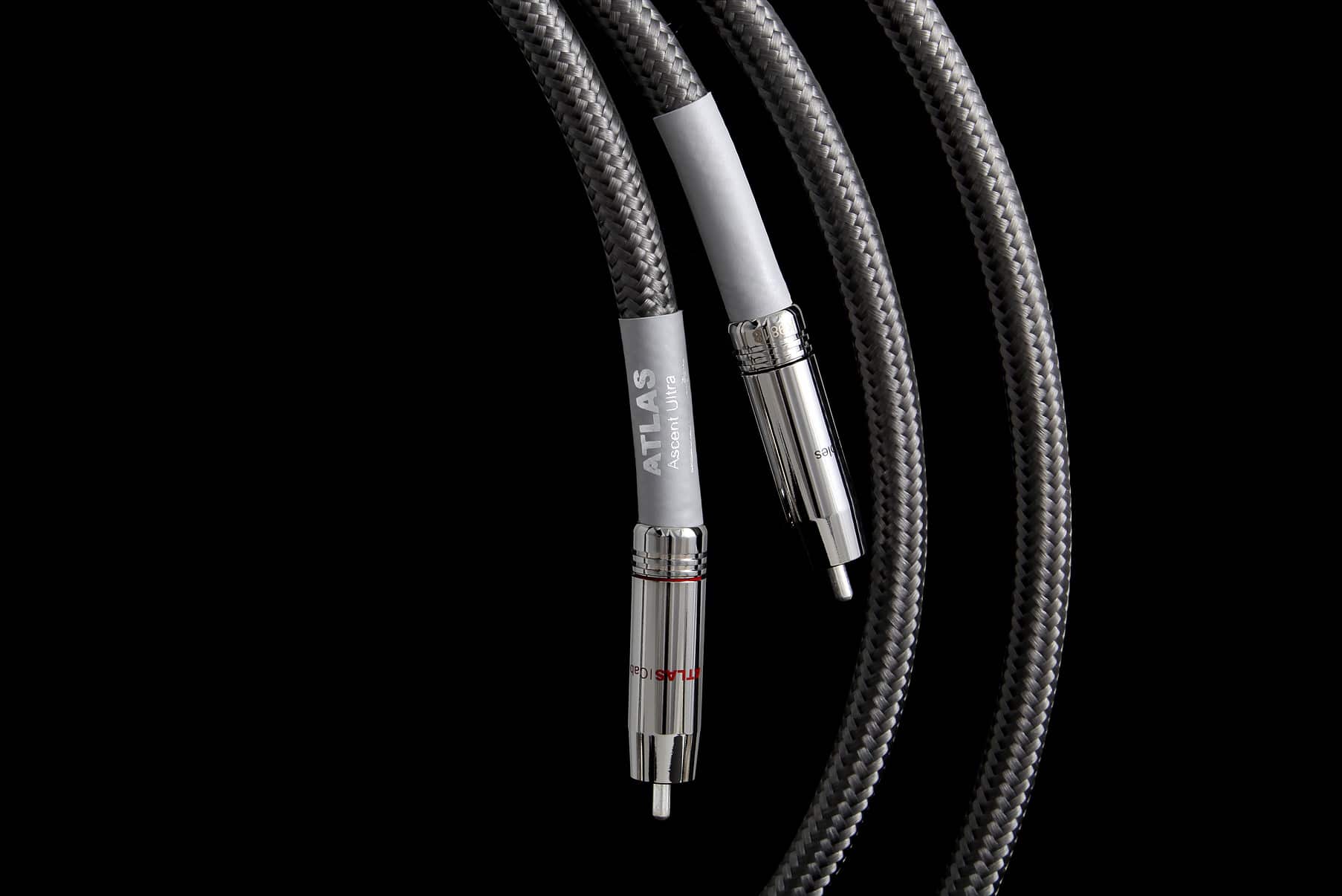 SOUND QUALITY
To test this digital cable I powered up a Leema Elements CD player to run a series of CDs. I only wanted to use the rather nice Leema transport, though, so I hooked the Atlas cable between it and a Chord QuteHD DAC and attached that lot to my reference hi-fi system. To judge the performance of the TQ cable, I brought in a series of highly regard Polish digital cables from Audiomica.
To begin, I chose a Bing Crosby track, Mandy, recorded in 1955, to home in on the baritone voice of the Ol'Groaner. Crosby is backed by piano and light drum percussion which were placed back in the mix. Taken from the Bing On Broadway album, this track was fairly close mic-ed and so there are plenty of breathy passages in between the singing with lots of subtle vocal inflections.
There were several aspects of this cable that pleased me but the most impressive was possibly the most subtle of the lot. I've been listening to this track for a fair old while and I've never heard a guitar on it…until now. That said, it's a subtle guitar and the problem with trying to identify it is that it closely follows the pathway of the piano so you tend to think that you are only listening to a piano. This particular guitar sounds very similar to the more dominant piano in tonal terms, which doesn't help. The Atlas, for the first time, teased the tonally similar sounds apart. I could sense slightly different crescendos, a hesitant guitar strum and more. That one aspect won me over in terms of reviewing this cable.
More than that, though. The Crosby vocal was particularly focused which allowed him to express himself in a far more emotional manner. There was more subtly and nuance in this performance. The piano too, benefited from this focus. The piano is a chaotic instrument for any hi-fi to reproduce. It suffers from blooming midrange noises that slur and smear notes. The Atlas helped to achieve valuable accuracy that gave the piano welcome precision.
Finally, the percussion in terms of drum strikes but also the later brush work was individualistic, transparent and benefitted from tremendous clarity.
Now for something more dynamic and Depeche Mode's Enjoy The Silence, a truly beautiful track and one that is packed full of motion from the reverb-heavy, complex guitar lines, intricate percussion rhythms, busy synth lines and the powerful lead vocal. Mix all of that together and there's a predilection to bass blur as well as some midrange slurring. The Atlas, though managed to not only add focus and, thus, precision to all of these factors but also created a lot of air and space in amongst the soundstage that added vibrancy and much needed clarity to the performance. Singer, David Gahan, sounded positively refreshed while the guitar had a new and dangerously portentous delivery.
The result was a joy in terms of the overall musicality of the piece. Everything fit, everything clicked and the response was to get up and boogie!
CONCLUSION
When a single cable can manipulate, modify and refocus your music in this way then the 'mere' £175 (and I've seen it a lot cheaper than that on the Internet) can be viewed as true value for money. The Atlas Ascent Ultra is, in my opinion, an essential addition to any digital-sourced hi-fi system.
---
ATLAS ASCENT ULTRA SP-DIF CABLE
Price: £175 (for 1m)
Tel: 0800 731 1140
Website: www.atlascables.com
---
GOOD: focus, precision, clarity, instrumental separation, price
BAD: nothing
RATING: 9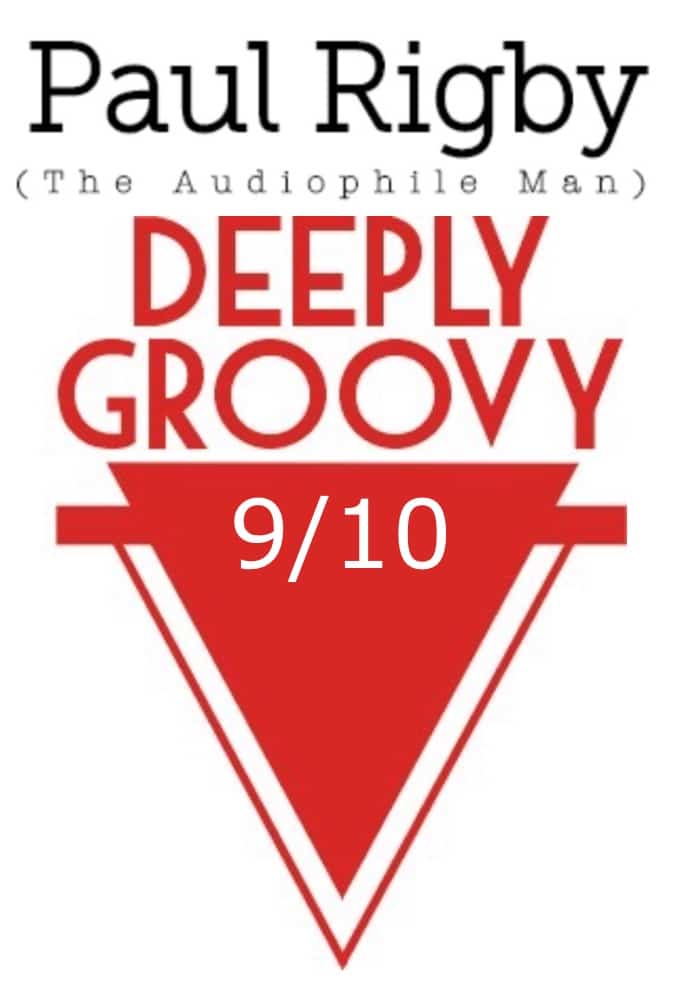 ---