The Article
Clearaudio's new entry-level turntable: The Innovation Basic
18th August 2016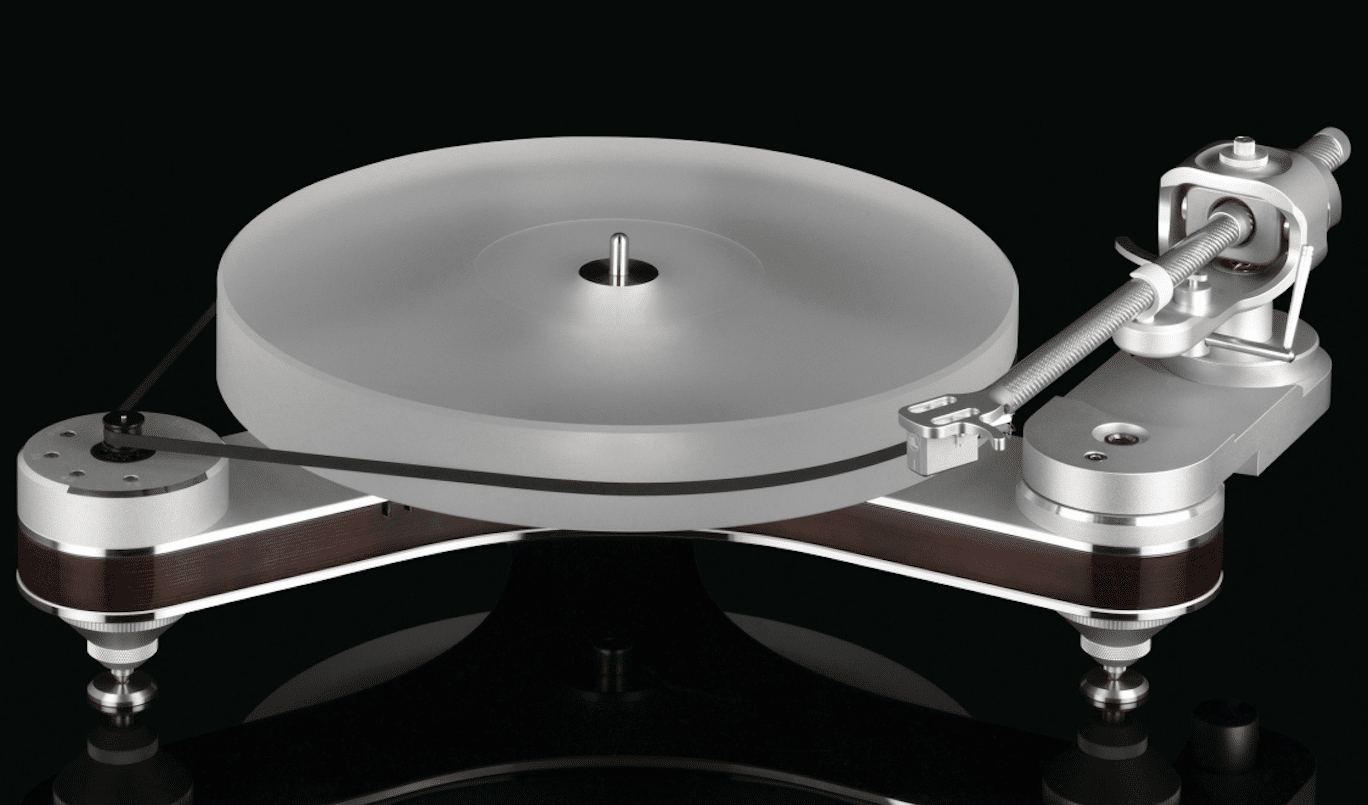 The new entry level Clearaudio turntable is the Innovation Basic that features Clearaudio's three-point design with a 'sandwich' construction of Panzerholz (a solid, bullet-proof wood) and aluminum. It can run at three speeds including 78rpm.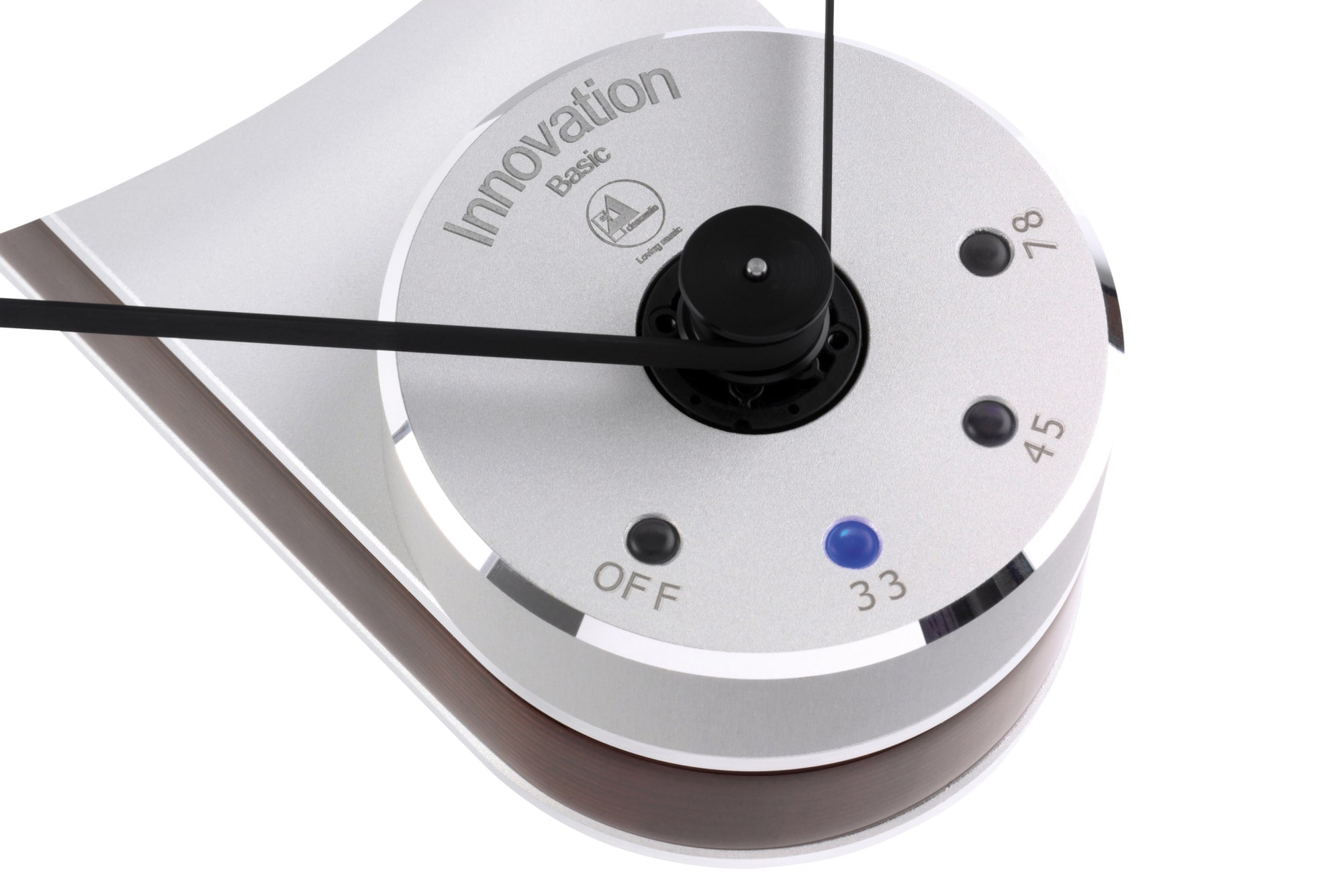 You'll also find a decoupled custom-built high-torque DC motor with the cpmpany's patented Ceramic Magnetic Bearing (CMB) and Optical Speed Control (OSC). CMB allows the balanced platter to magnetically levitate on an inverted and polished ceramic bearing shaft with polished sintered bronze insert. An infrared sensor reads a strobe ring and sends signals to the OSC mechanism which auto-corrects in real time.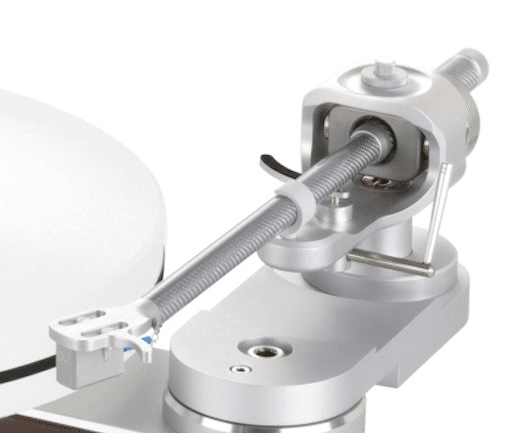 Two tonearm mounting bases are available while fine height adjustment allows for the levelling of the turntable on any surface.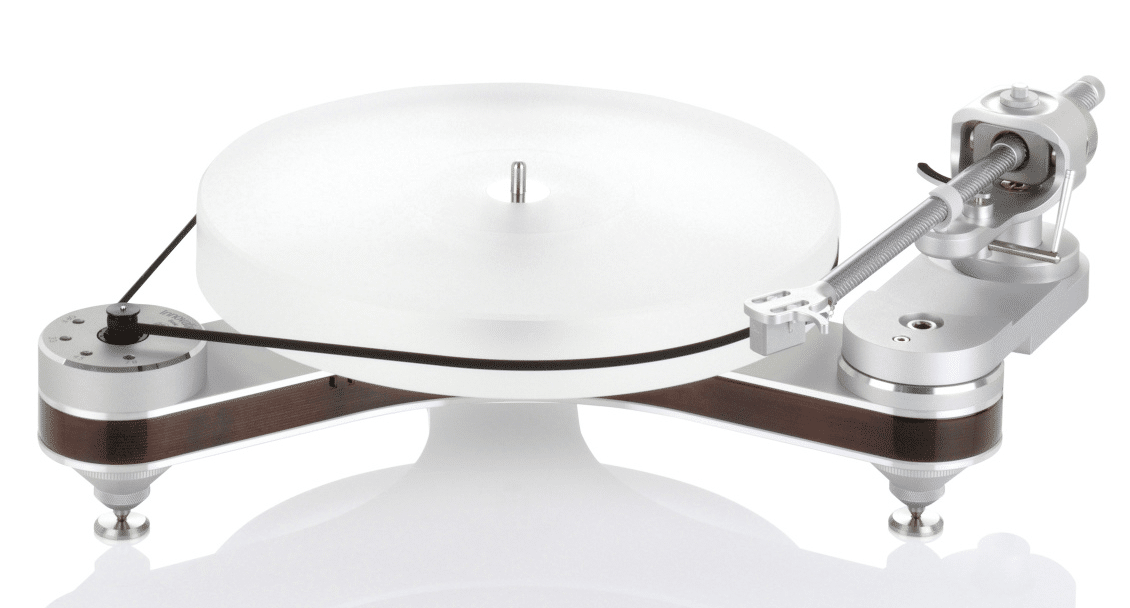 The Innovation Basic is available with a choice of finish options. The chassis' Panzerholz wood layer can be natural or black-lacquered, while its aluminium layer can be silver or black. The platter is available in either clear acrylic or black high-density POM.
Weighing in at 7.7kg, the Basic Wood costs £3,400 while the Basic Black is priced at £3,550.
Click on www.clearaudio.de
Or call 0118 981 4238 for more information