The Article
Cantano W & T: Made in Berlin, For Audiophiles With Ears
19th November 2016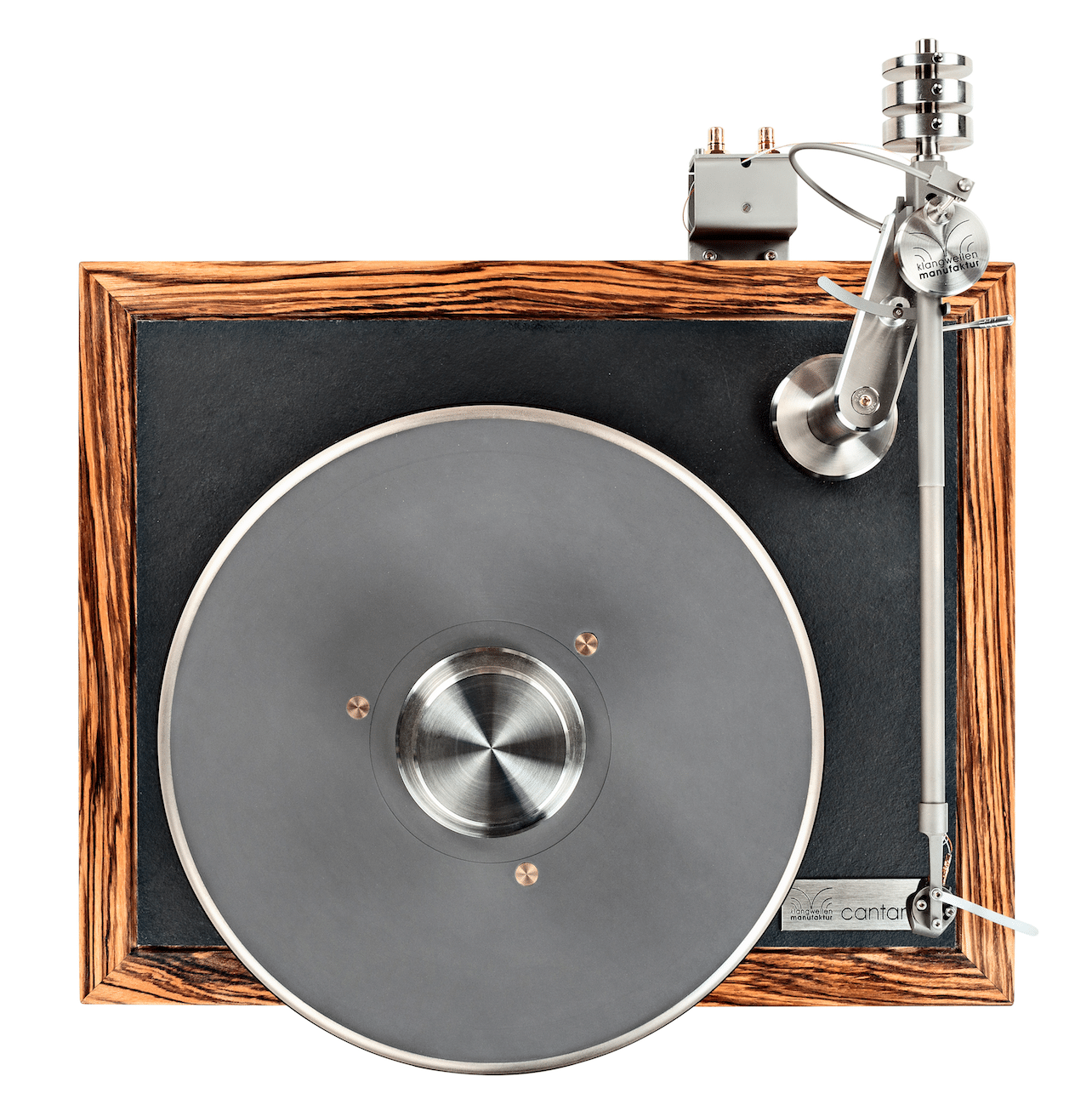 Cantano, weighing in at 29kg, is a project from CNC-Fertigung Gronemann in Berlin. A 12 year programme developed by company founder, Oliver von Zedlitz, and his team.
According to  von Zedlitz, "Most manufacturers try to reach a neutral sound through damping. Our primary goal in the concept of our turntables is to achieve the same via the perfect coordination of individual components. We are reaching a balanced and clear sound while [using] a perfect coordination of all used materials. Trust your ears. Only because a brand is more famous, it does not mean, it provides a better quality."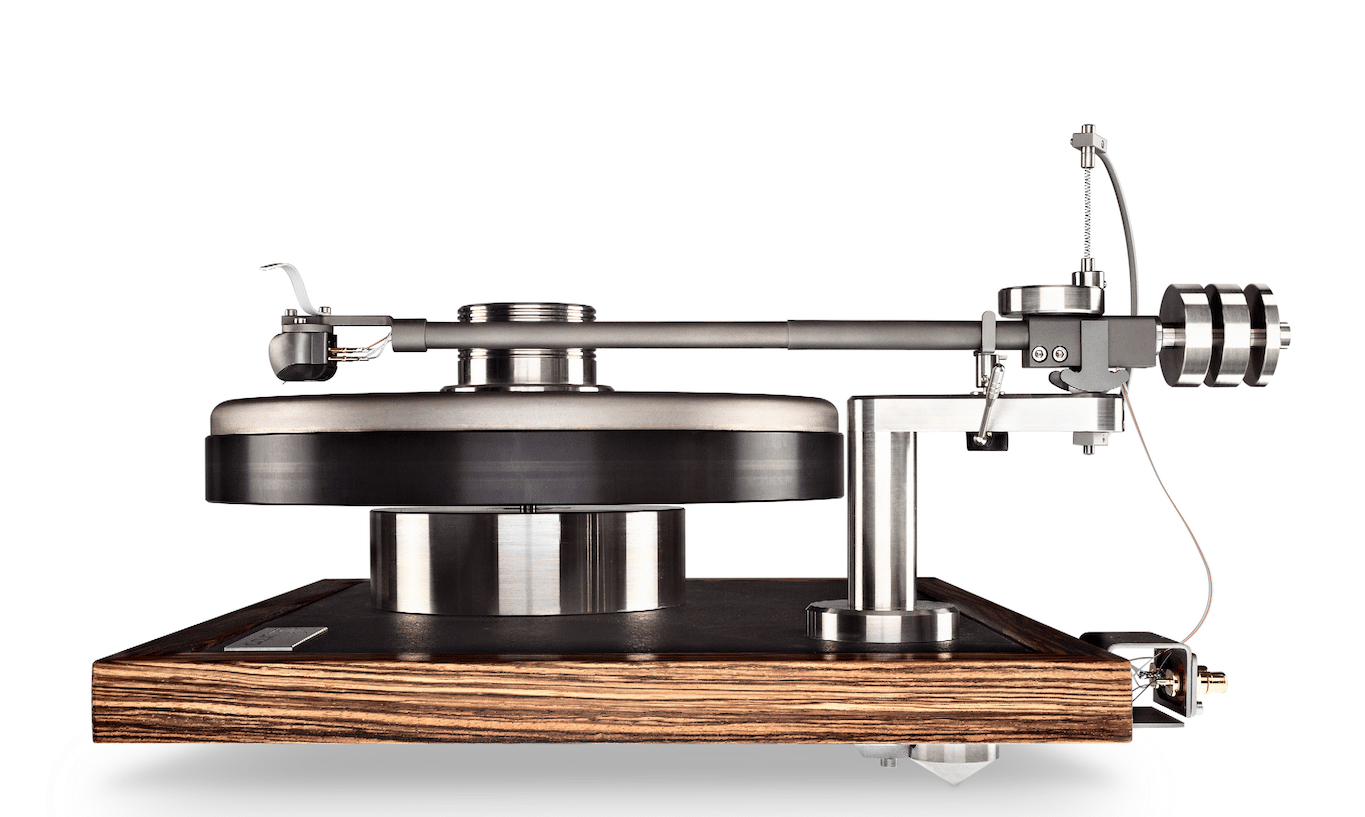 The base of the two-speed Cantano W is a slate, encased in precious wood. Through the high stainless steel base, it is tonally decoupled from the turntable. The upper part of the turntable is made out of graphite of special density, while the lower part, constructed out of black anodised aluminium, is responsible for the belt drive.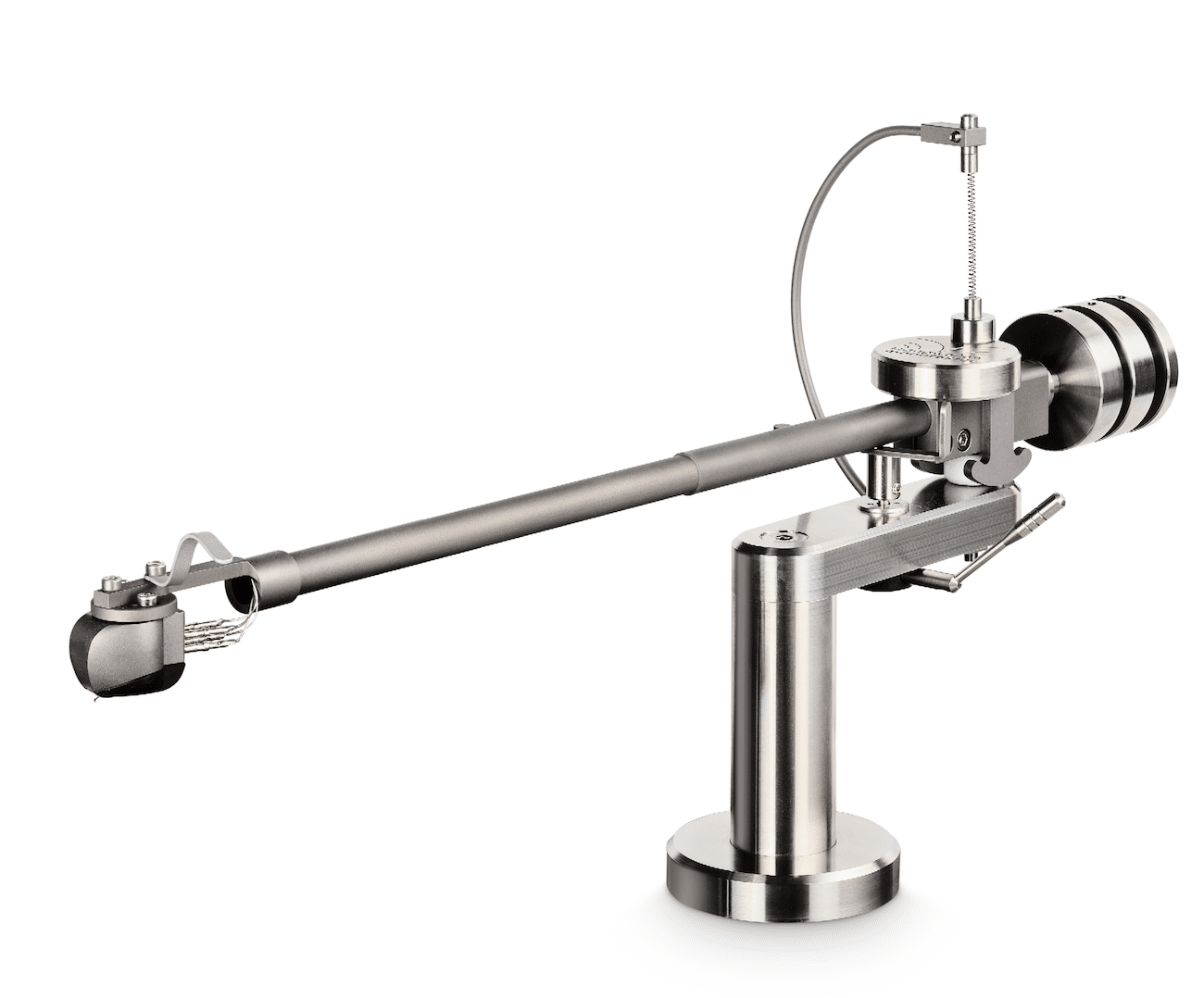 The bearing of the resonance-minimized turntable axis consists of hardened steel and solid carbide. Five longitudinal lubrication grooves, equipped with a lifelong oil filling, are included. A sapphire ball forms the base of the bearing. The suspension of the tonearm is designed to enable quick assembly and change at any time, despite fixed wiring and without intermediate bushing. It is possible to combine the drive with any tonearm by any manufacturer. Copper wiring with a silver coating for the tonearm cabling is used.

The Cantano T arm uses titanium for the construction of the tonearm and head-shell. The unipivot-bearing base with an additional lateral guide keeps the arm from swinging along the longitudinal axis. The Cantano T utilises a combination of matched parts through the use of CNC-technology and offers compatibility with all cartridges up to a 16g. By rotating the tonearm it is possible to adjust the azimuth, while mild damping is created by variable pressure on the light tracking force. Price is £9,990.

To learn more, click www.cantano.berlin/en/