The Article
Bowers & Wilkins 800 Series Diamond
10th September 2021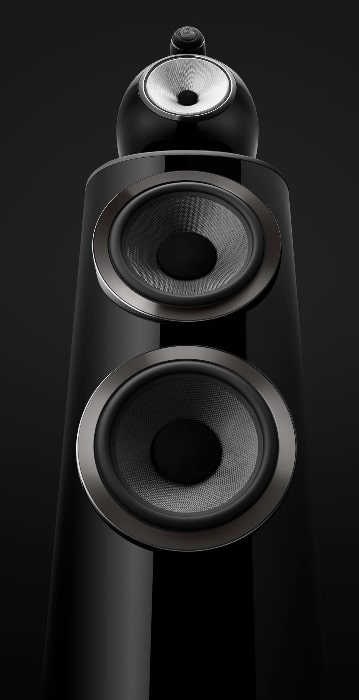 The new 800 Series Diamond range continues to feature seven models, beginning with the two-way 805 D4 stand-mount speaker. That's joined by a series of three-way floorstanding models, including the 804 D4, 803 D4 and 802 D4
For the flagship model the launch of 801 D4 replaces the existing 800 D3.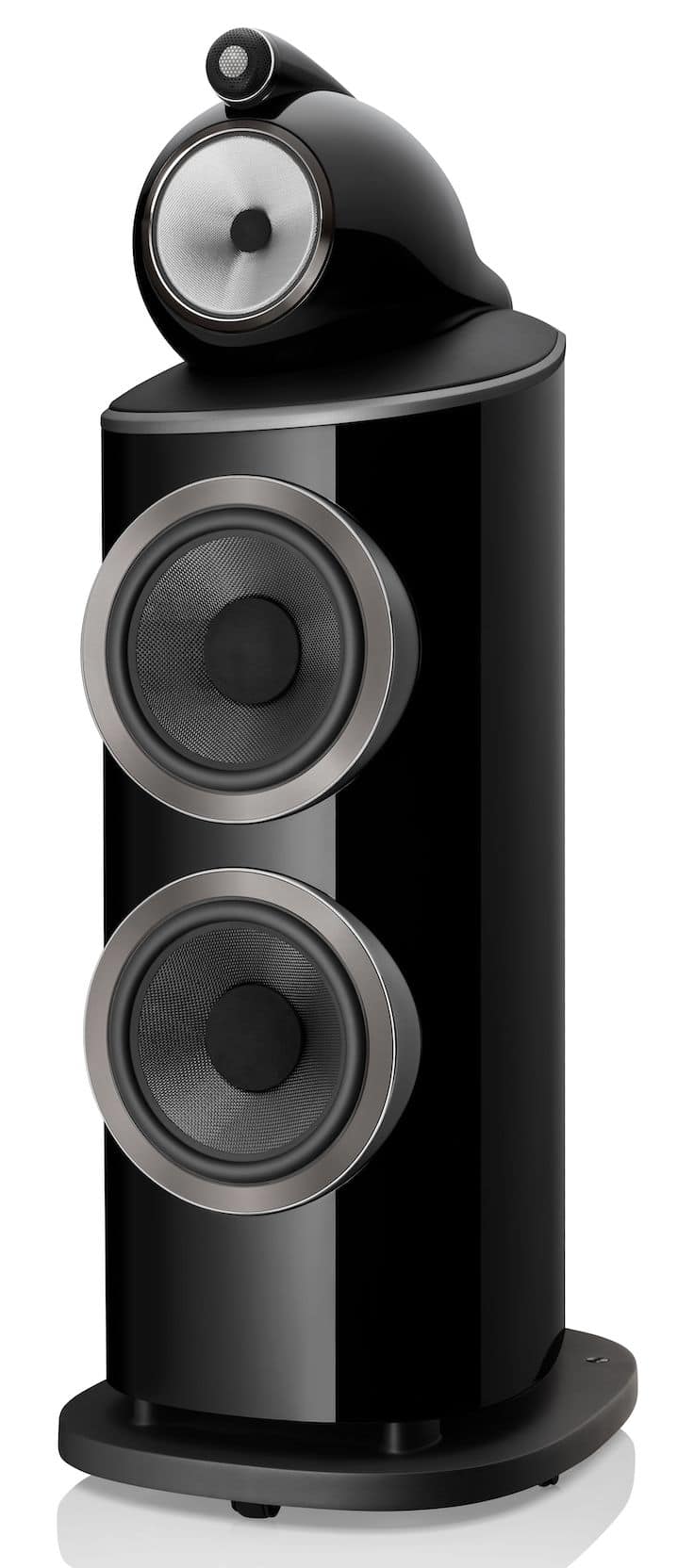 For home theatre use, the HTM81 D4 and HTM82 D4 provide a pair of centre channel speakers to complete the range. 
The new range now includes a Satin Walnut finish, joining the established selection of Gloss Black, White and Satin Rosenut. 
Every stereo model in the range has a new rigid, cast aluminium top section – replacing the previous wooden version.
The profile of the new aluminium top is finished in 'Leather by Connolly' – in black for dark cabinets (Black, Satin Rosenut) and light grey for lighter finishes (White, Satin Walnut).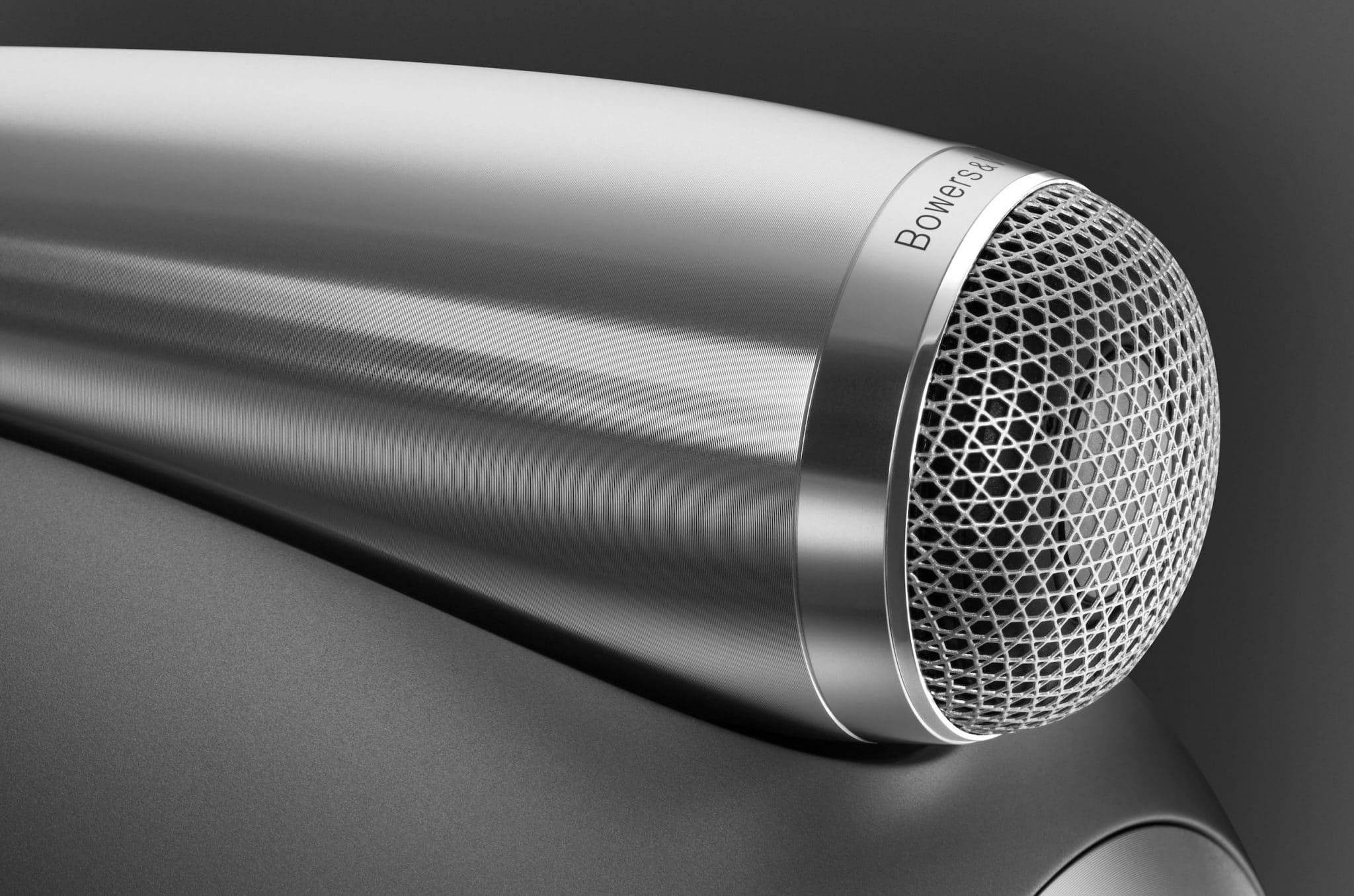 Every model in the range adopts a revised version of the Solid Body Tweeter-on-Top housing, with a new, elongated tube-loading system plus a new two-point decoupling system that isolates it from the rest of the loudspeaker. The Solid Body Tweeter is milled from a single solid block of aluminium and now, it uses an anodised finish, either dark or light depending on the cabinet colour.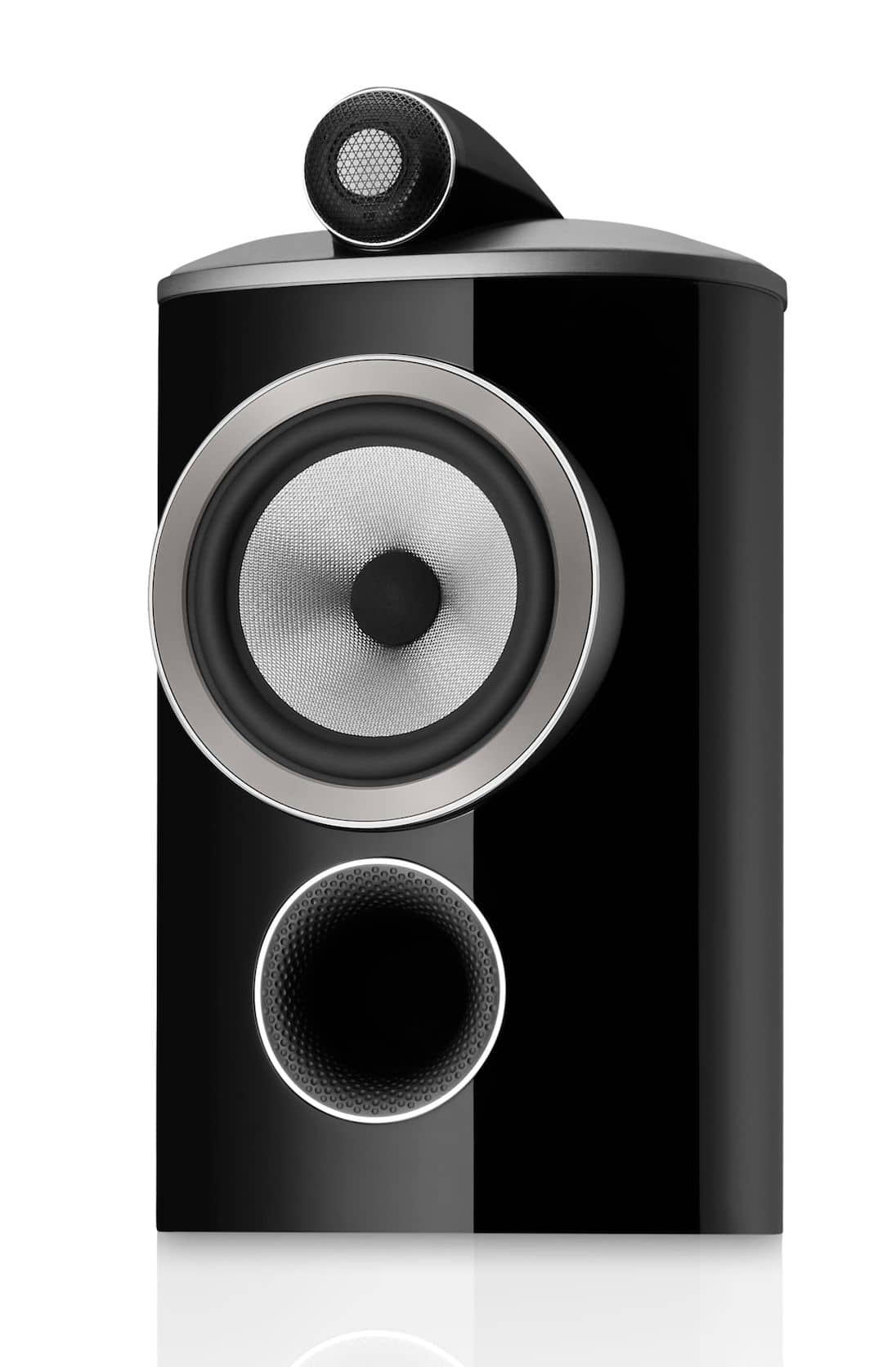 The 805 D4 and 804 D4 stereo models adopt the reverse-wrap cabinet design. This new form reduces the profile of each cabinet's front baffle.
It also allows crossovers to now be mounted in dedicated spaces on the rear of each speaker, housed behind the aluminium spines. 

The 804 D4 adds a downward-firing port with an integral aluminium plinth.
For the midrange units, the new composite Biomimetic Suspension replaces the conventional fabric spider, "…reducing unwanted air pressure," said the company. The midrange drive units include an all-aluminium chassis featuring Tuned Mass Dampers (TMD) to quieten any resonance. 
Prices: 
801 D4 – £30,000

 

802 D4 – £22,500
804 D4 – £9,500

 

805 D4 – £6,250

 

HTM82 D4 – £4,750
For more information, click www.bowerswilkins.com/en-gb