The Article
B&O play announces beoplay h5 earphones
29th June 2016
B&O PLAY has announced the company's first wireless earphones with the launch of Beoplay H5 that arrives tuned with a variety of sound profiles to deliver. Users choose one of the preset sound profiles in Beoplay App on their smartphone or Apple Watch, such as working out, commuting, listening to podcasts or relaxing or they can adjust the tonality and staging with the the ToneTouch interface.
The H5 comes with a magnet built into each earpiece, so users can click them around their neck and it automatically powers down saving battery life.
The cable connecting the two earpieces is encased in braided textile and is molded directly inside the rubber to prevent dirt and sweat from interfering with the delicate electronics. The housing of the earphones is made of textured rubber and polymer and a diamond cut and radially polished aluminium plate is mounted on top of each earpiece.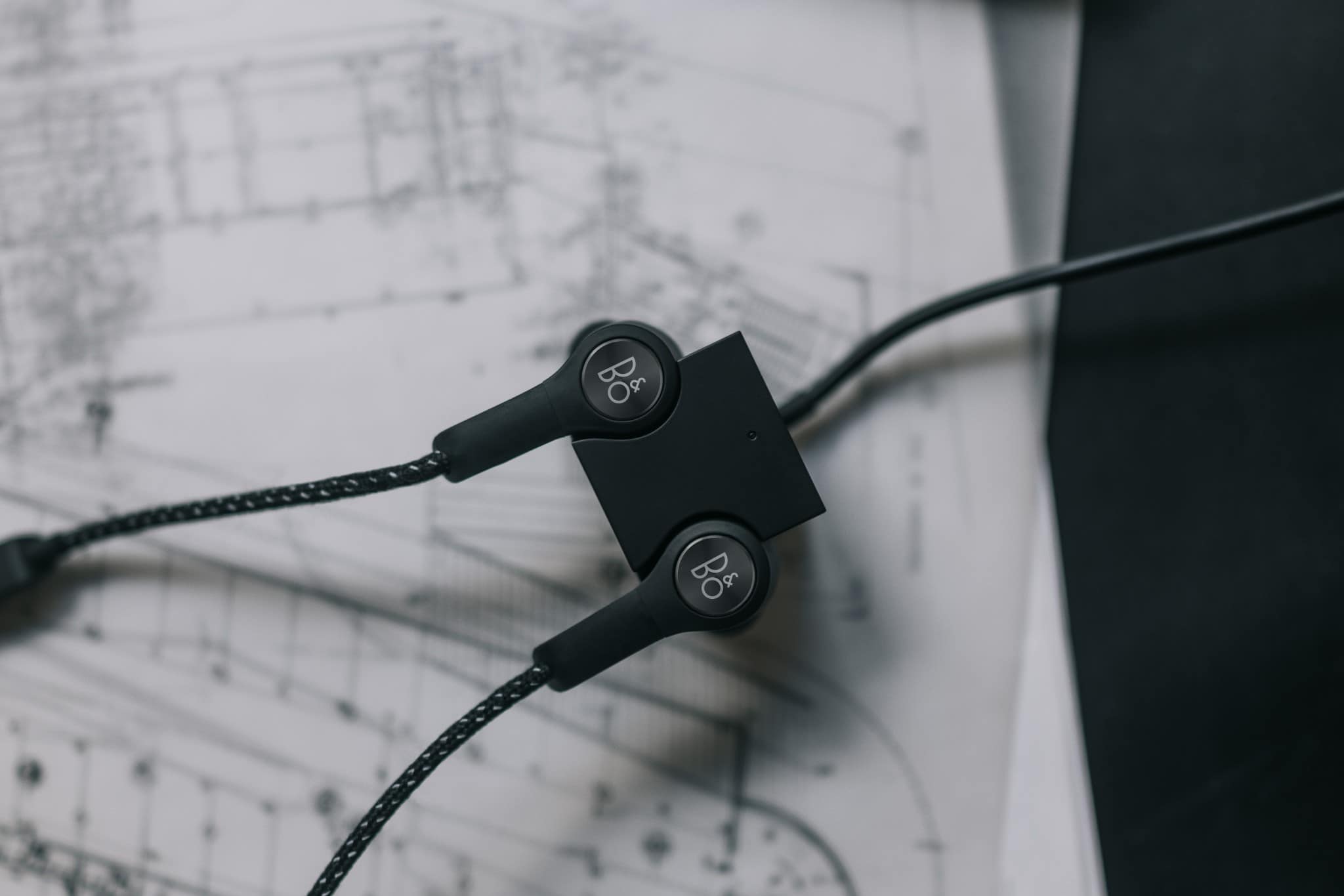 The H5s have a 6.4mm dynamic speaker, a small electromagnetic transducer and a Bluetooth 4.2 chip with Digital Sound Processing that allows for dynamic sound tuning. The Beoplay App comes in for Android, iPhone and Apple Watch flavours.
The App makes it easy to monitor the battery status of the earphones while users also receive software updates over the air.
Beoplay H5 comes with a rechargeable battery with a total capacity of 100mAh that gives up to five hours of wireless mobility between charges. Charging is done via a cubic charger instead of the usual USB seen on other products, two magnets hold the earpieces in place as they charge. The cubic charger is also available as an accessory, so users can have a charger at home and one for life on the go.
Enclosed are seven pairs of ear tips, three different sizes of rugged, heat sensitive and breathable Comply Sport and four sizes of regular silicone tips. Each Comply ear tip comes with a SweatGuard membrane to prevent sweat from entering the sound port.
Price is £199, click on www.beoplay.com/h5, A separate Beoplay H5 charger retails for £29 and is available on www.beoplay.com/