The Article
Aurorasound Offers the VIDA 2 and EQ-100
24th March 2022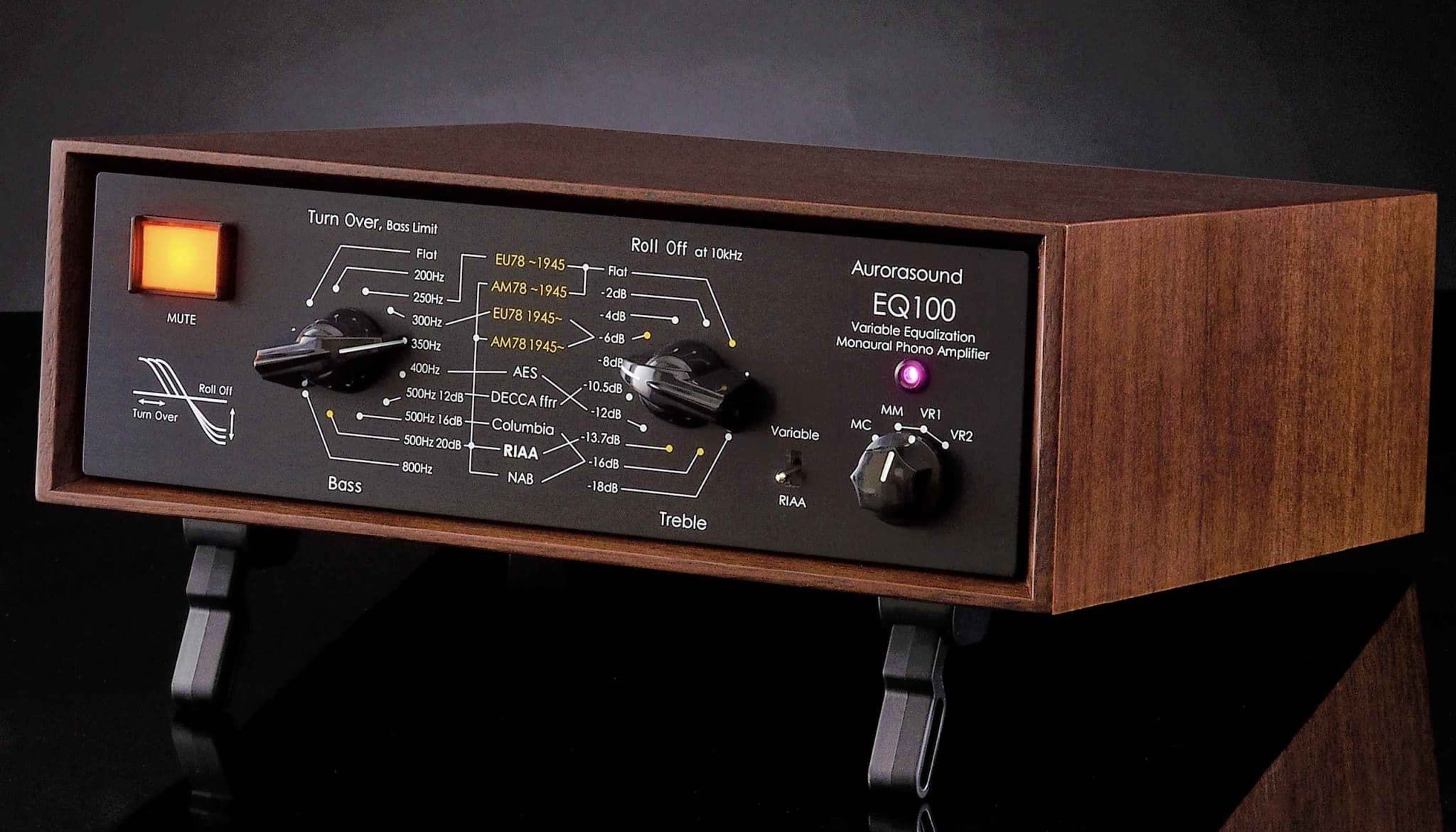 Two phono amplifiers for you, this time around. Both from Aurorasound but each directed at two particular types of users
First up is the VIDA 2 phono amplifier. The original VIDA came out in 2012 while the revised VIDA 2 includes two sets of inputs which can be either set to MM or MC with the option of switching between low and high impedance loads, on MC.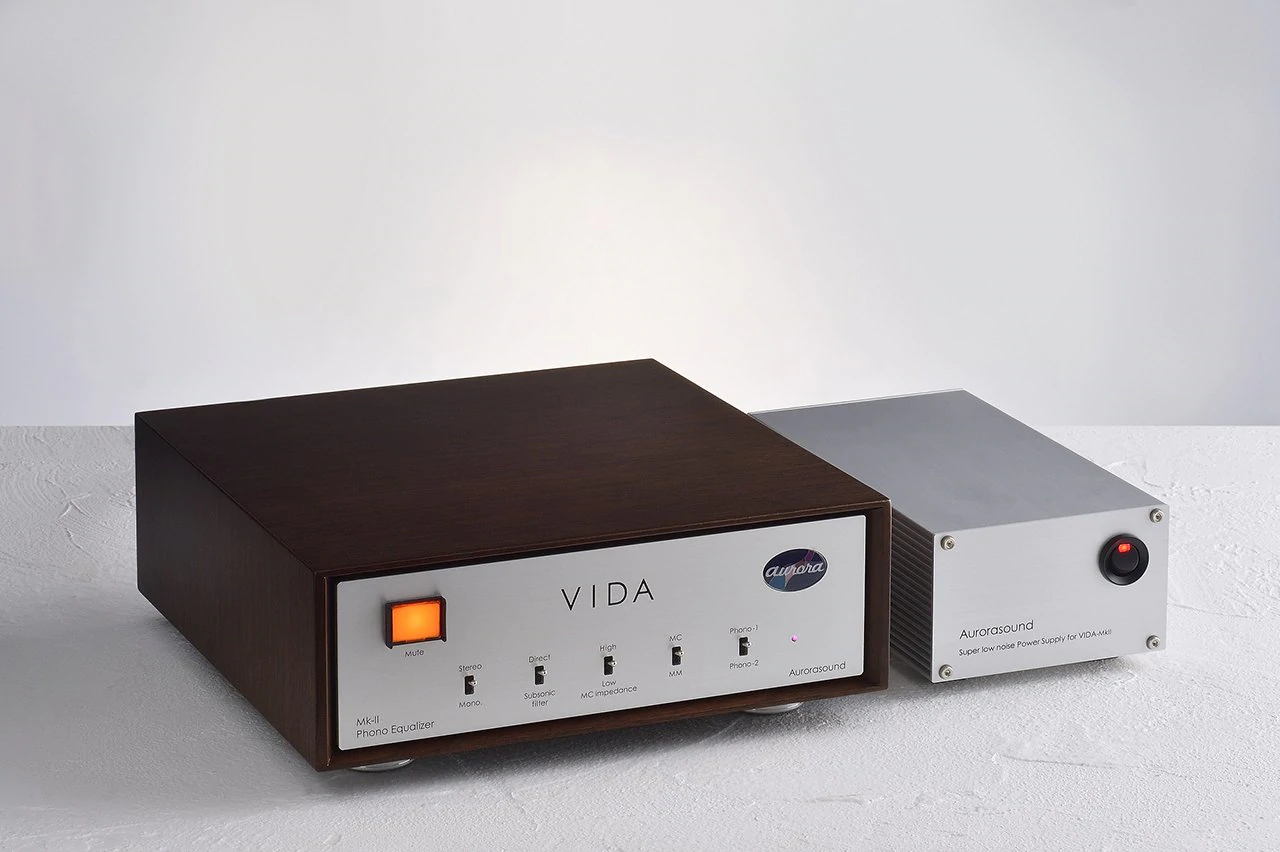 The VI6 version offers a wider range of six load impedances for the MC inputs.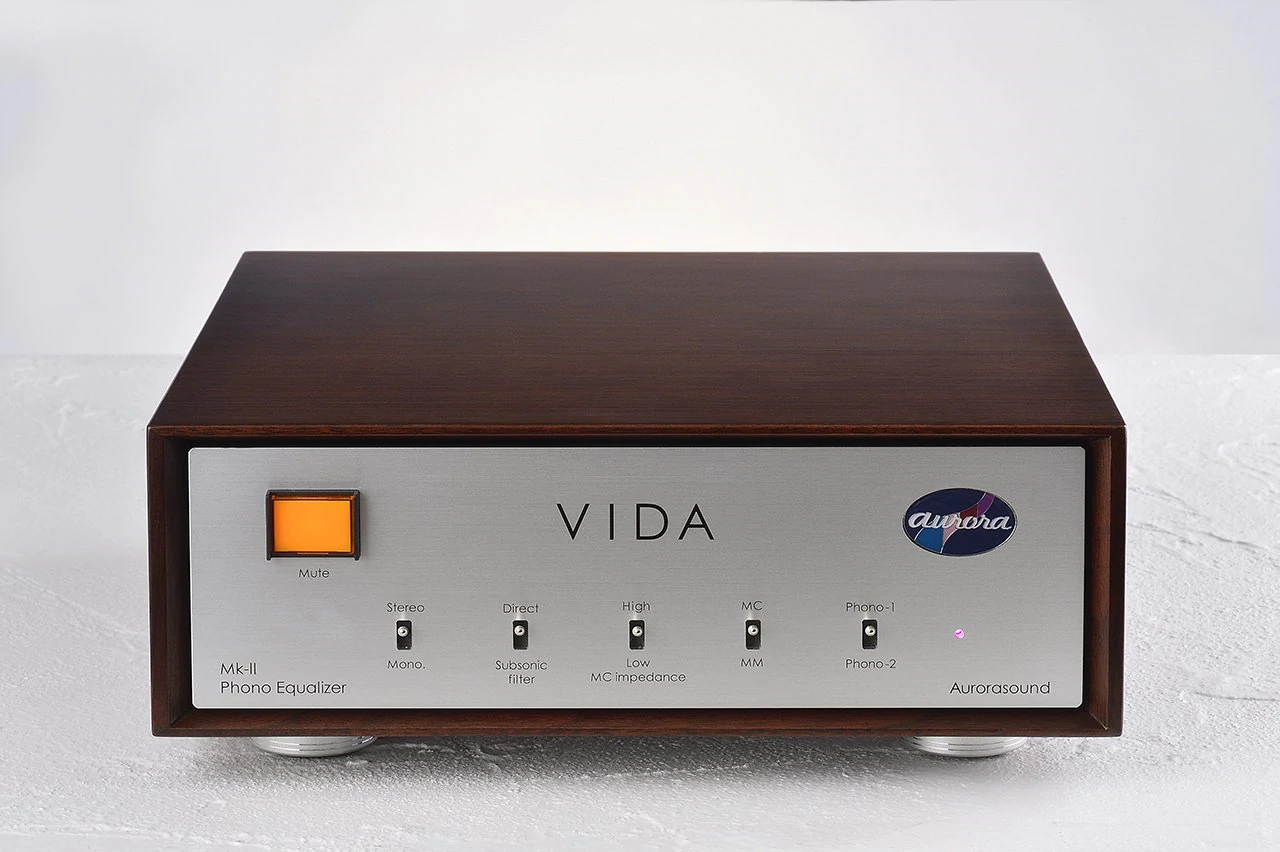 Provided with an external power supply, the VIDA 2 can also be ordered with balanced XLR outputs and balanced inputs too, if required.

In its standard form, the the VIDA 2 is priced at £3659.95
EQ-100
The EQ100 is a phono amplifier aimed principally at the collector of older LPs and 78s.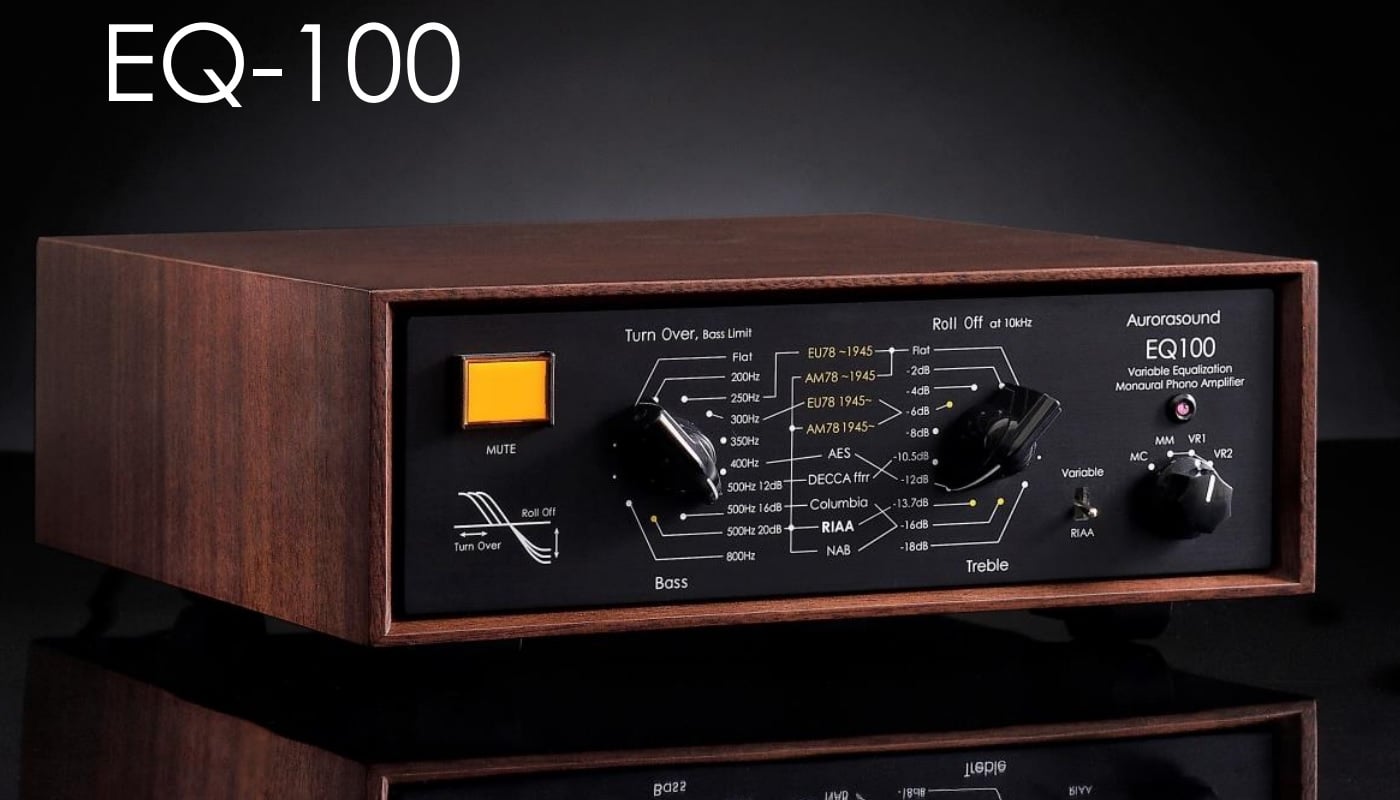 Older 78 recordings from various labels often featured varying EQ types. It took some time before many record companies, producing micro groove LPs, adopted the RIAA standard.
Here, inputs from either an MC, MM or old Variable Reluctance cartridge (the first lightweight HiFi cartridge that harks back to the late 1940s), can be selected and are summed to mono and fed through an adjustable EQ network. The EQ-100 allows various Roll Off and Turnover curves to be applied depending on the EQ applied when the recording was initially cut.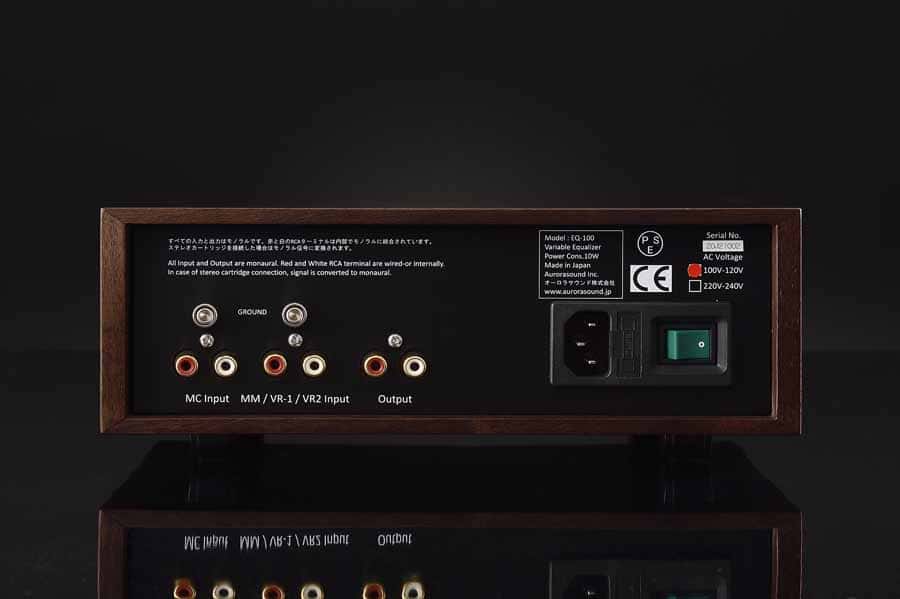 A dual mono output can be sent to the line level inputs of a stereo amplifier or pre-amplifier.
Price of the EQ-100 is £2999.95
Contact Pure Sound on 01822 612449 or by email at [email protected] for more information