The Article
Aurora wireless music system From iFi
24th May 2019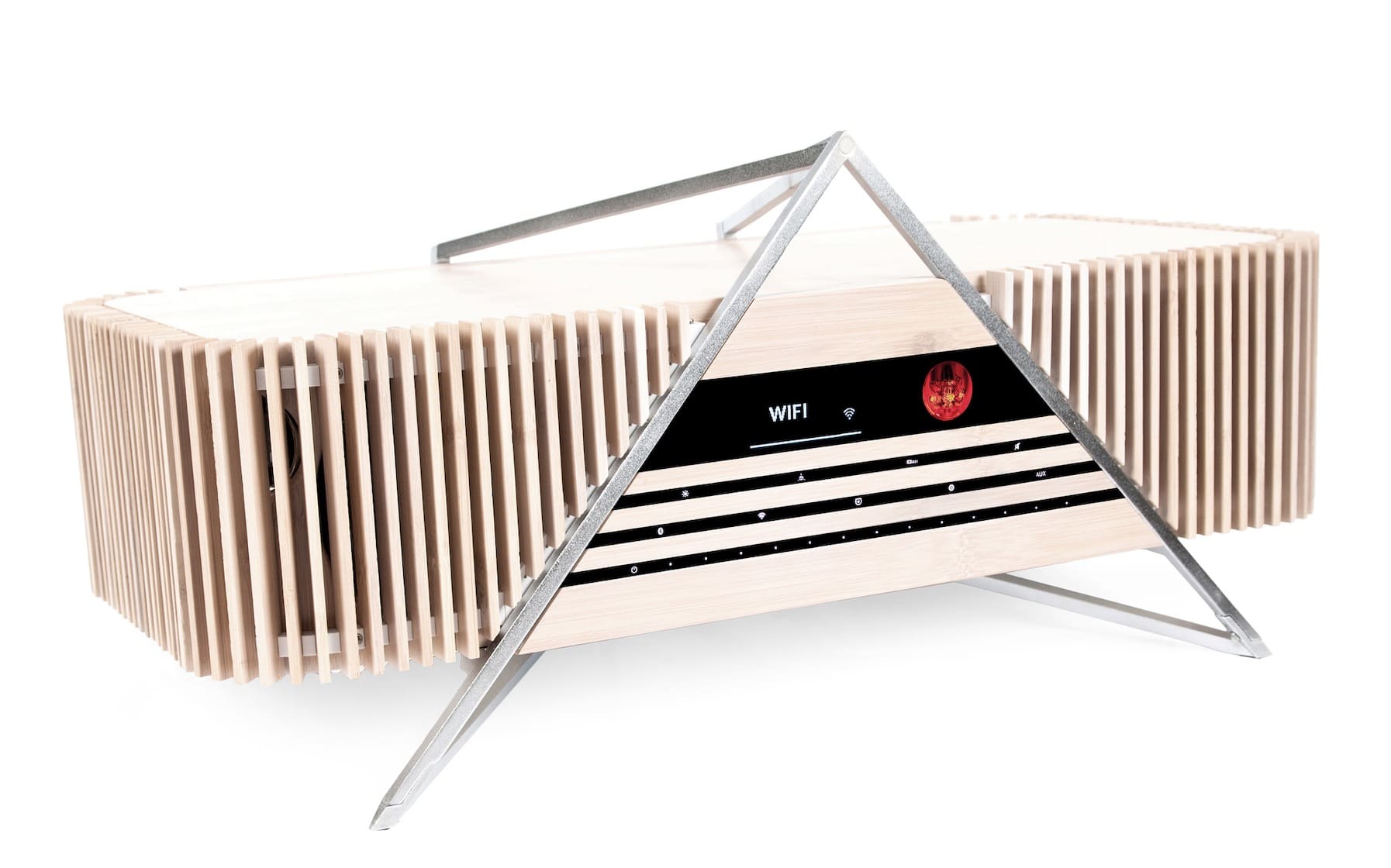 Bathed in bamboo with an aluminium frame, the Aurora was designed by French product designer Julien Haziza and inspired by the architecture in Tokyo's Omotesandō and Harajuku districts. But of course, you already knew that didn't you?
You've got six drive units behind the bamboo fins (I wonder how much dust will collect in that lot?) that curve around the Aurora's sides, with a further two bass radiators underneath. The system's control panel sits front and centre, with touch-sensitive controls and an OLED display inlaid with bamboo.
The Aurora connects to a home Wi-Fi network (via a push-button WPS set-up), enabling you to stream music apps or play audio files stored on networked devices such as computers and NAS drives. Bluetooth is also included.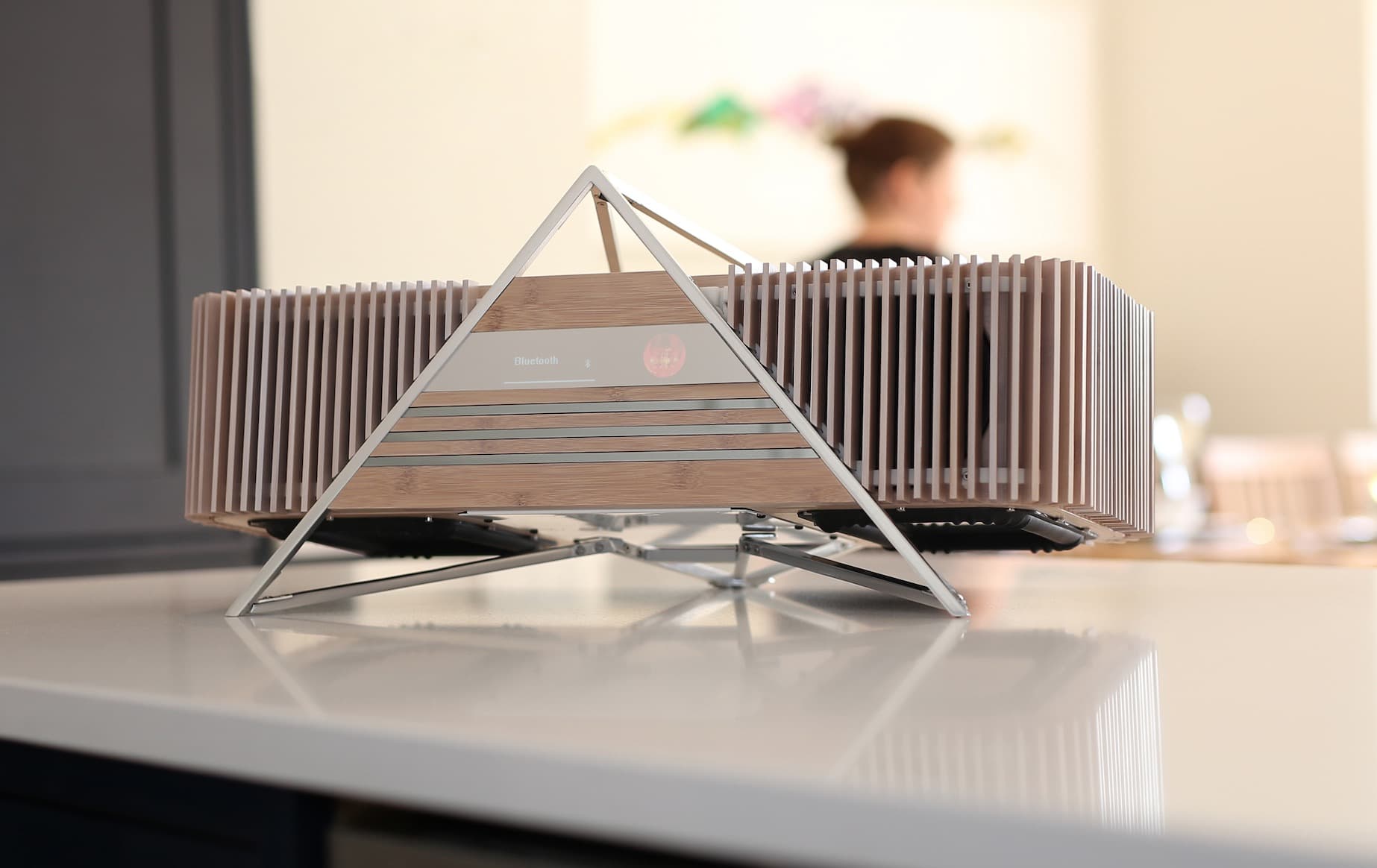 The unit supports up to 32bit/192kHz via Wi-Fi, USB or Ethernet cable. Bluetooth codecs include aptX HD, LDAC and LDHC, as well as AAC. Linkplay's MUZO Player app – or any UPnP/DLNA streaming app – may be used to configure the system and control music. AirPlay and Spotify Connect are also supported.
Several Auroras may be linked together on a Wi-Fi network to make a multi-room system, playing in-sync or controlled individually. Whether streaming music from services such as Spotify or Tidal or internet radio.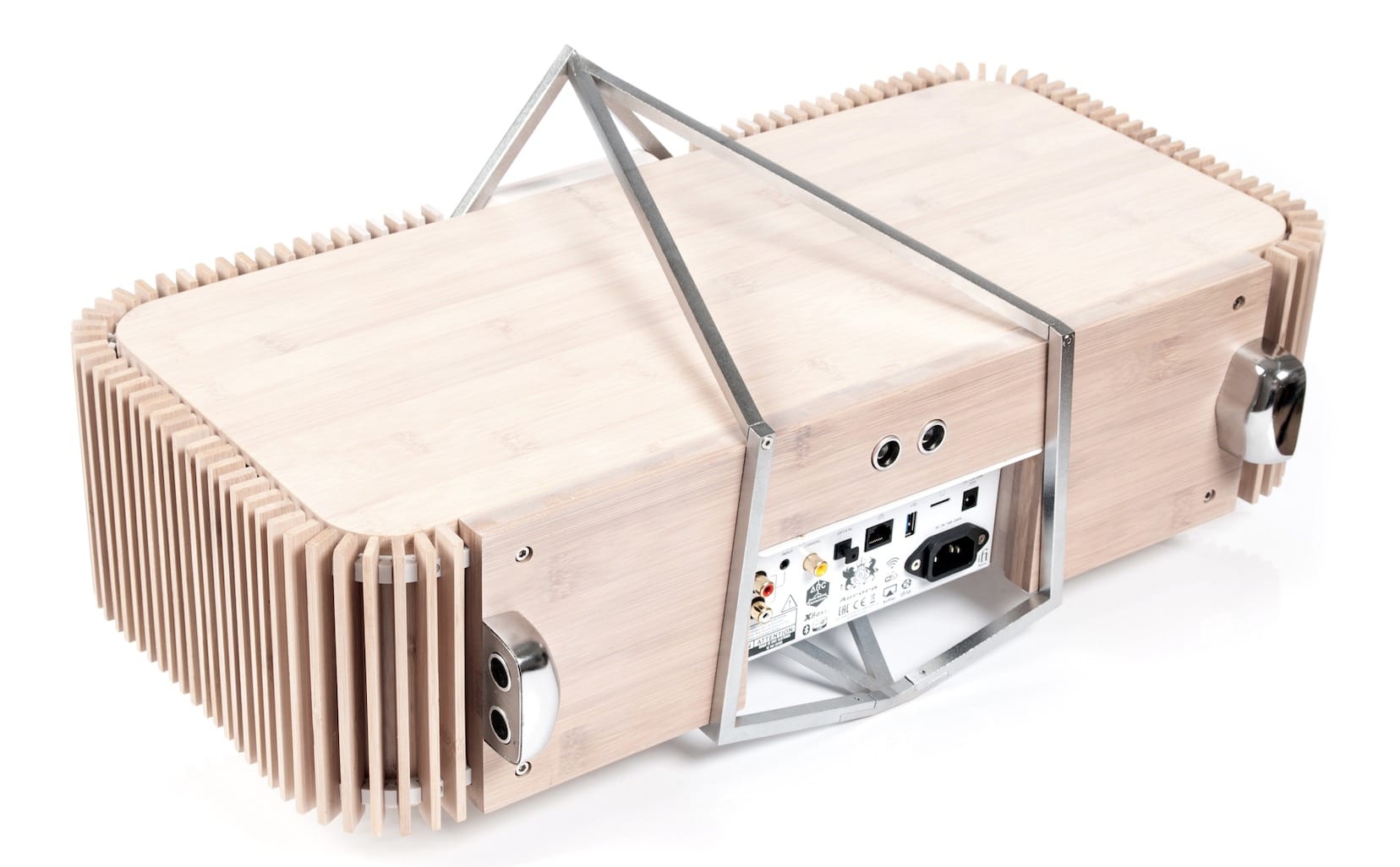 iFi's PureEmotion amp technology is a hybrid circuit design. The first of these – the preamp stage – incorporates a Russian 6N3P valve (visible through a window next to the OLED display). The DAC uses a chip from ESS Technology's 32bit Sabre DAC family.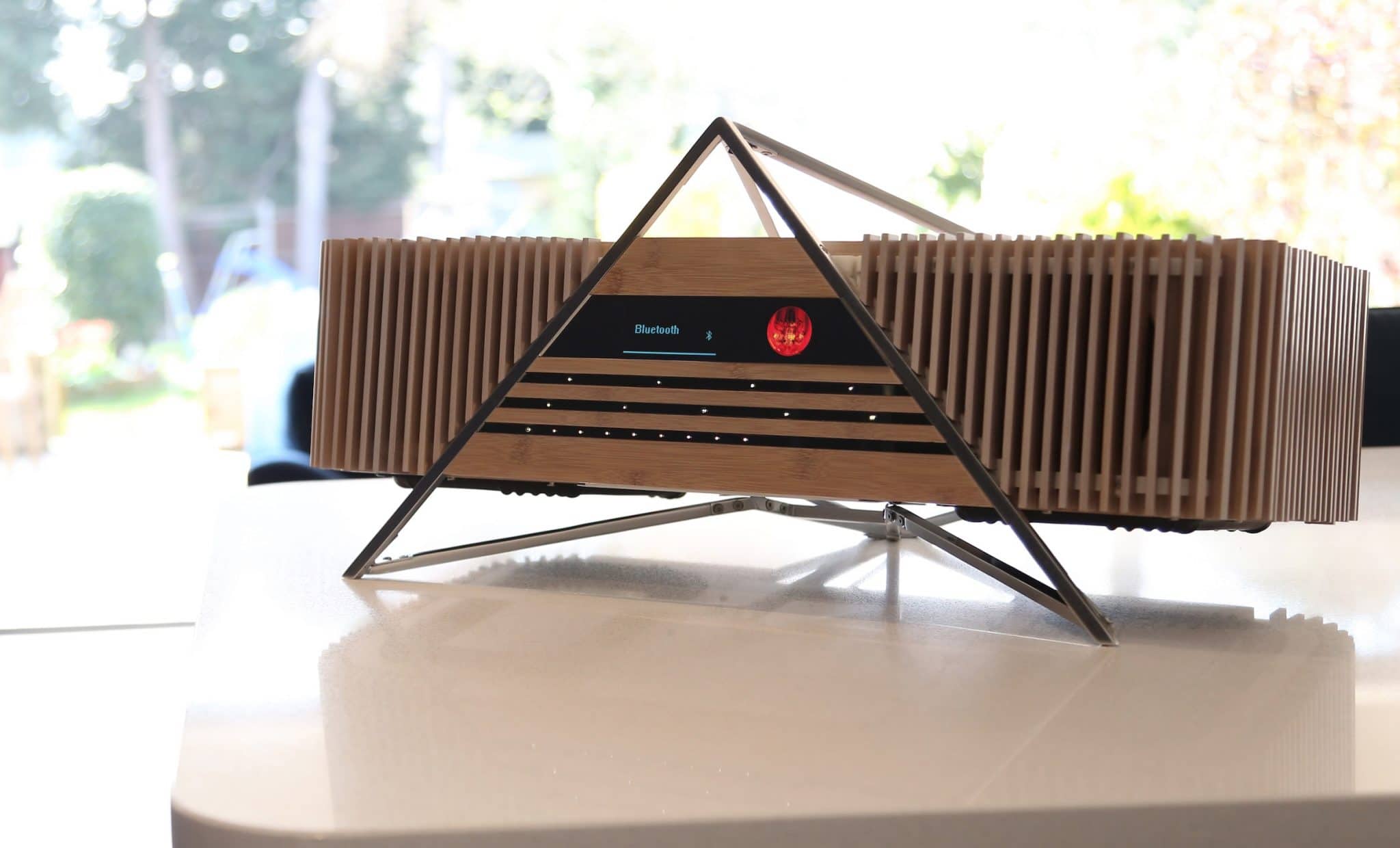 iFi's Clss D current multiplier circuit is apparently different from the usual Class D design because, "…the switching frequency is fixed at an ultra-high level – around 1.5MHz, far beyond the audible frequency spectrum. This results in a high level of efficiency, multiplying the current supplied by the valve several thousand-fold, whilst maintaining far greater linearity and lower noise than typical switching amplifiers," said the company.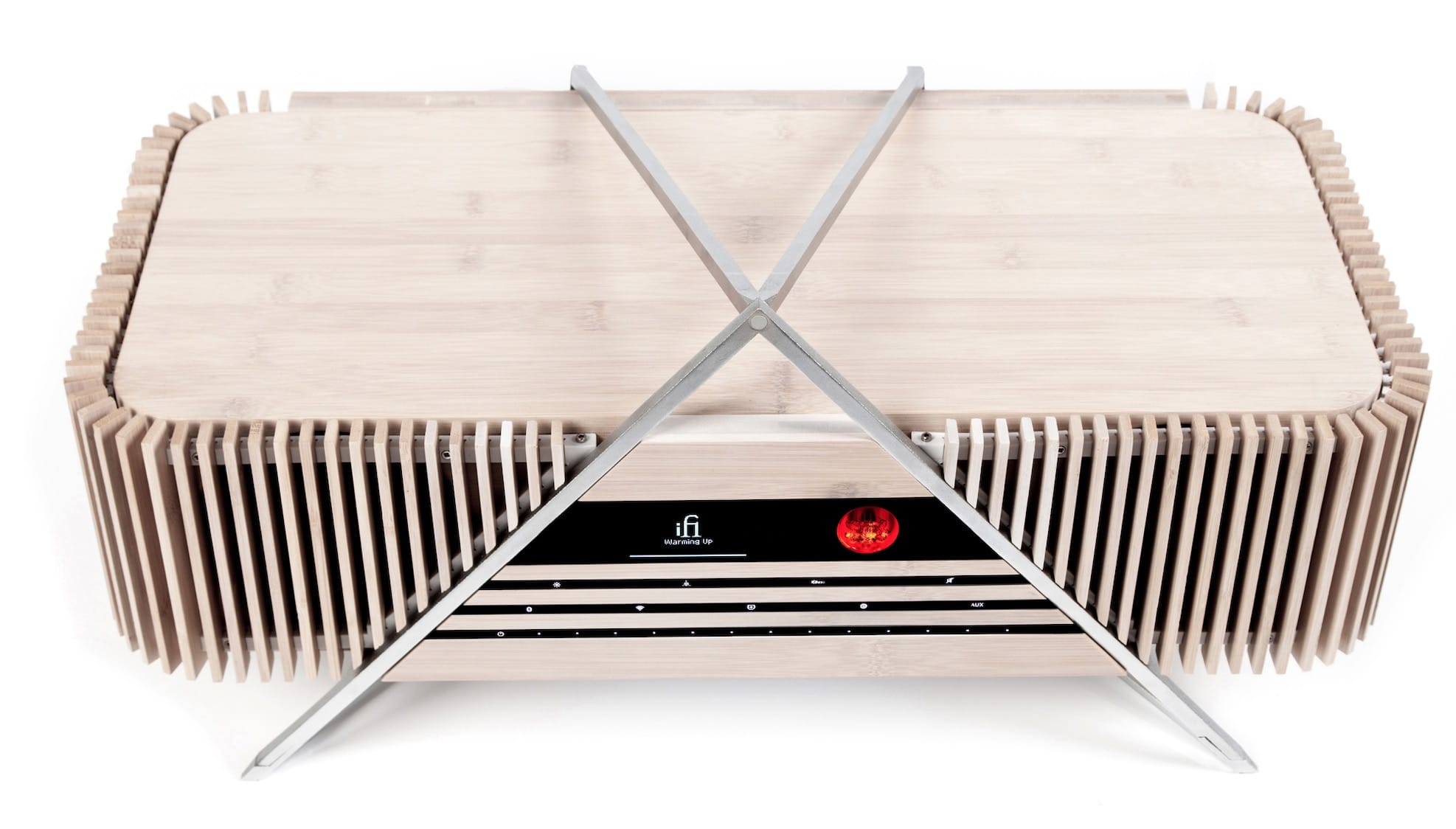 Coupled to this is a low-pass circuit and a feedback loop. That lot is "clock-locked" via iFi's GMT (Global Master Timing) circuit.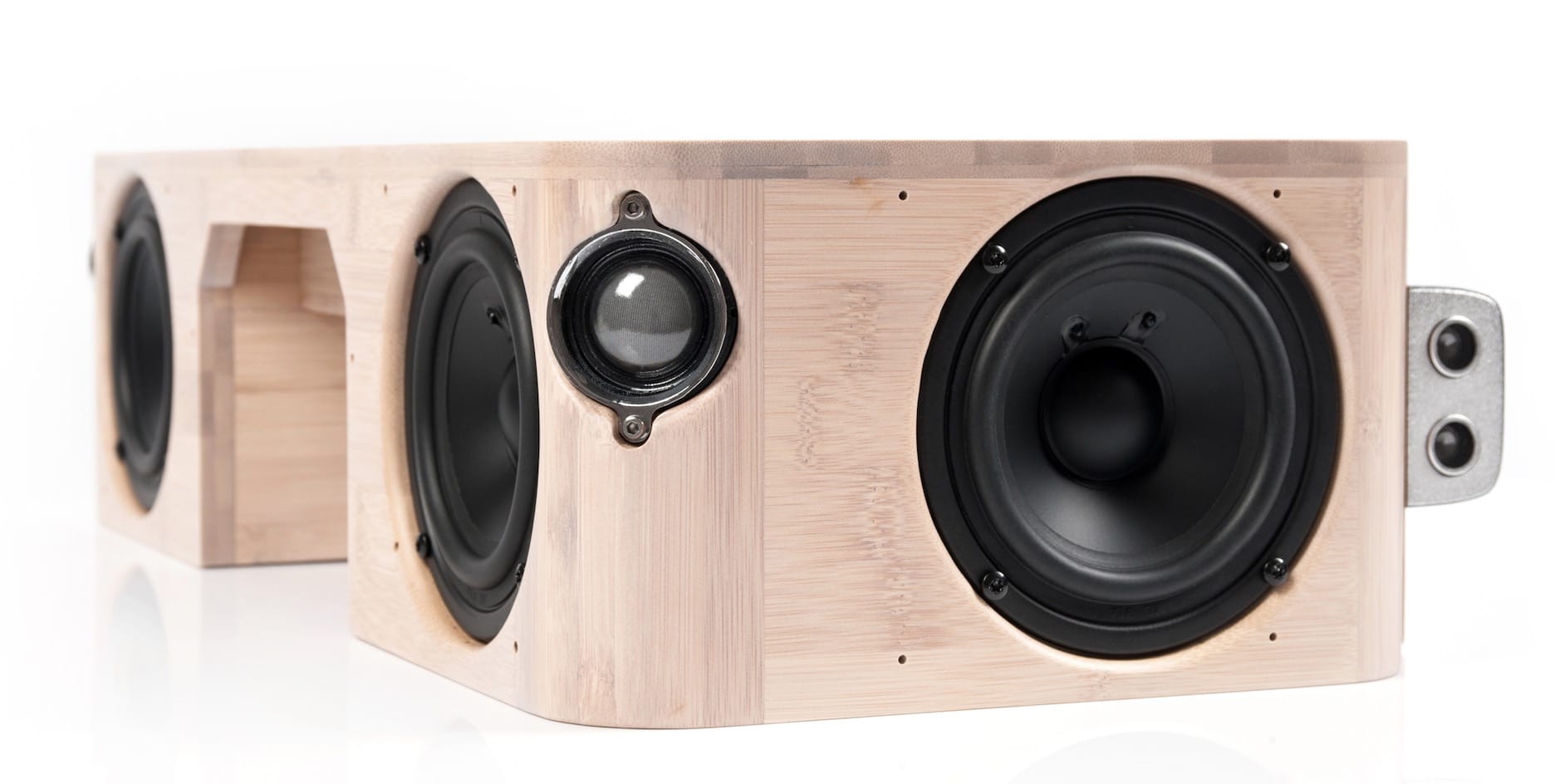 The PureEmotion amp stage apparently delivers 320W to power the Aurora's custom-made speaker drive units. The main drivers, of which there are four – two firing from the front and one from each side – sport a 120mm cone made from coated long-fibre paper. This is coupled to a large magnet. Two 28mm silk-dome tweeters, one at each side, cover frequencies from 8kHz to 35kHz. The Aurora's high-frequency drivers behave more like, "…super-tweeters than traditional tweeters. With a simple first-order crossover for the smoothest-possible transition and a shallow waveguide to provide time-alignment," said the company.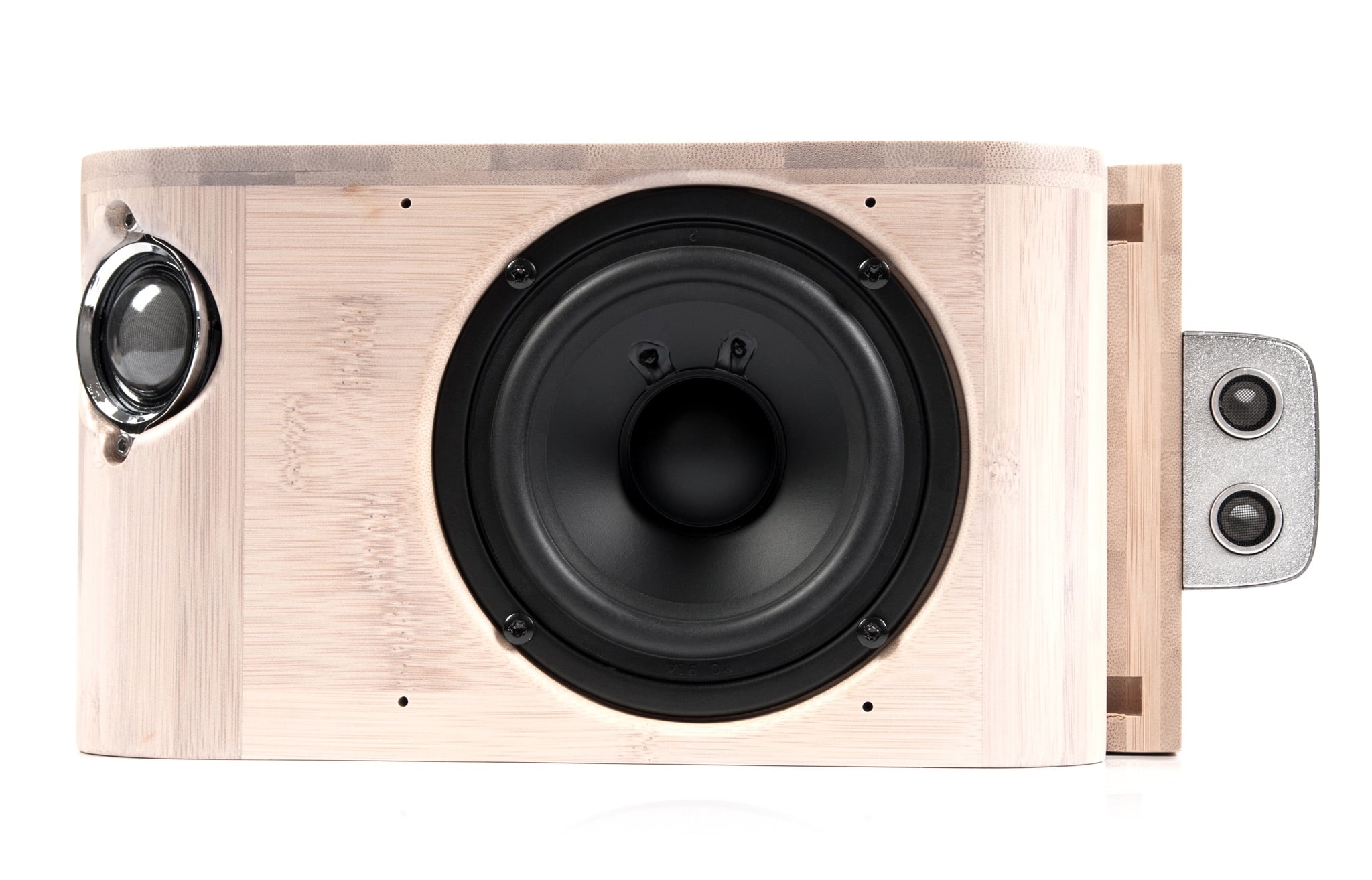 Two further drivers – a pair of rectangular passive bass radiators – fire downwards from the underside of the cabinet. The diaphragm used by these drivers is formed from a composite of carbon, iron and ethylene-vinyl acetate. This is combined with a self-centring, double-ribbed rubber surround, negating the need for a basket.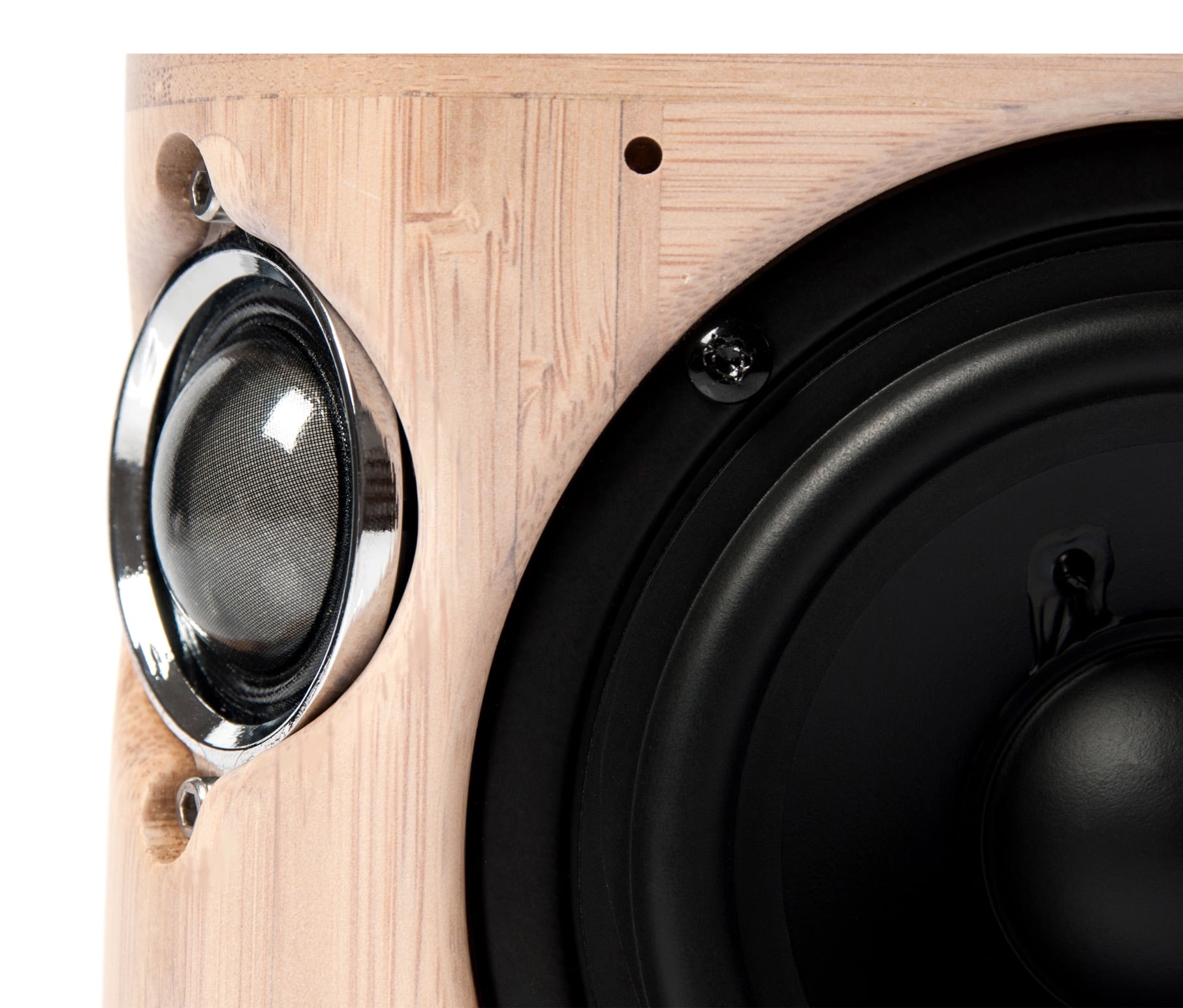 The Aurora also incorporates a 'room correction' system called ART (Automatic Room Tailoring), entirely developed in-house. At the press of a button, six ultrasonic sensors measure the distance to the surrounding walls using ultrasound. Then, a 32bit ARM Cortex microprocessor adjusts the output from the driver array to tailor Aurora's performance.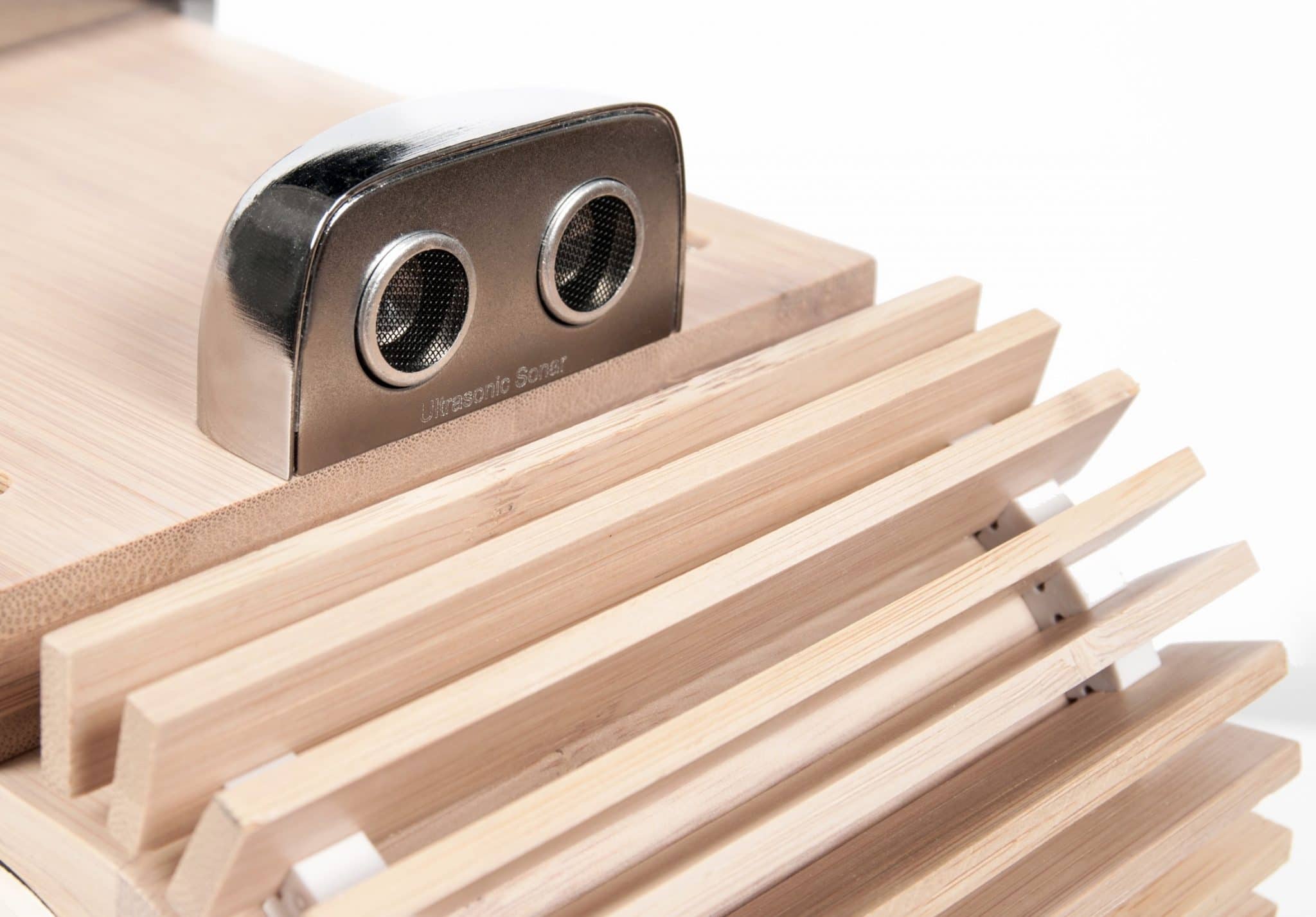 In addition to wireless connectivity, there are plenty of cable inputs to connect source devices. Optical, coaxial, USB and Ethernet inputs cater for digital sources, while 3.5mm socket provides an analogue input. There is even a slot for microSDHC cards – upload music onto a card and play it on the Aurora.
Available from August at £1,299.
To learn more, click www.ifi-audio.com
[Don't forget to check out my Facebook Group, The Audiophile Man: Hi-Fi & Music here: www.facebook.com/groups/theaudiophileman for exclusive postings, exclusive editorial and more!]