The Article
AUDIOMICA ALUNITE REFERENCE & VANDINI GOLD
2nd October 2014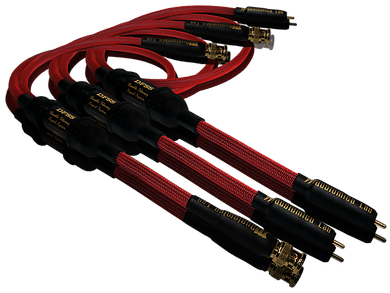 AUDIOMICA ALUNITE REFERENCE
Terminated with gold-plated RCA plugs, the cable has two silver-plated hot wires and a dense silver-plated braid with an impedance of 75 Ohms. The screening features Audiomica's own DFSS filter to reduce distortion.
SOUND QUALITY
I decided to introduce a valve element into the digital signal while testing the Alunite. Hence, I connected the digital cable from my Densen B-475 reference transport to the Icon CD-X1 valve DAC.
Starting with David Gray's  Please Forgive Me, I was immediately impressed by Gray's full vocal performance that exhibited a tremendous amount of texture and effusive passion. The well-constructed soundstage showed a tremendous focus. Without careful control, this track can be subject to some stridency but there was no hint of that here.
The featured acoustic guitar exhibited delicacy and finesse which was enhanced by the general low distortion that enhanced clarity and background silence. As a result, low-level detail rose and be easily picked up by the ear.
Turning to classical and Gluck's 'Dance Of The Blessed Spirits' which was the essence of subtlety. This track can become a muddy, confused mess when faced with excessive distortion. The Alunite showed a terrific ability to tease each filament of detail, opening the track fully to the ear like a complex flowering bloom.
Moving to the sometimes-temperamental Lee Morgan's Tom Cat, this track showed no sign of getting out of hand. The bass tones of the piano were powerful but didn't overly dominate, retaining a place in the mix that allowed the subtle cymbal work to be fully heard while the brass section exhibited a complete suite of metallic textures that were crisp but never clinical.
Turning to CPR's One For Every Moment, the Alunite established a balanced midrange that infused upper mid life to the vocal harmonies. Deeper bass, meanwhile, was crisp and forceful.
CONCLUSION
Listening to music via the Alunite was a pleasure. Exhibiting no vices but plenty of sonic highlights, this cable is a toe-tapping delight.
AUDIOMICA ALUNITE REFERENCE 1M RCA DIGITAL INTERCONNECT £399 for 1M
Good: soundstage, focus, balance & punchy bass
Bad: nothing
RATING: 8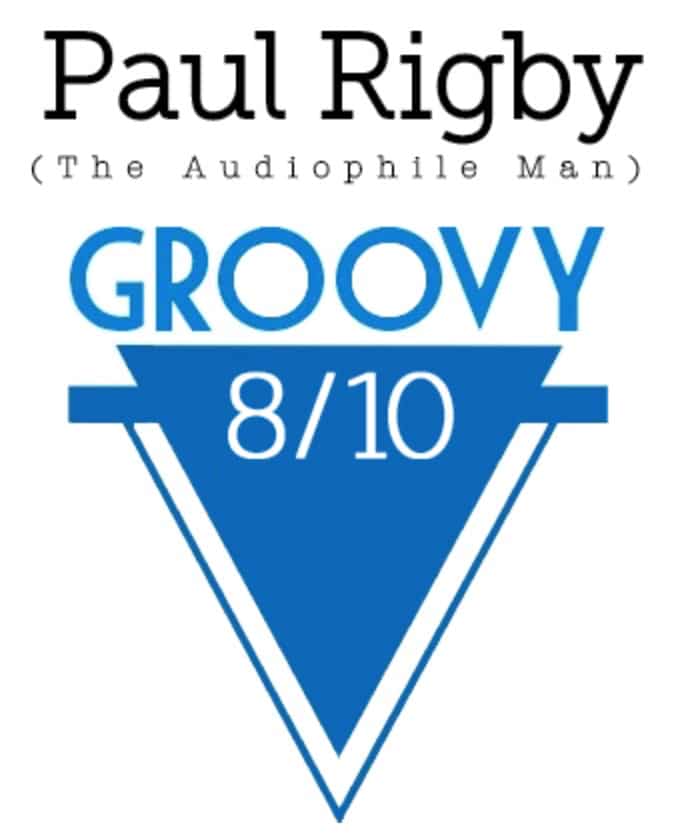 ---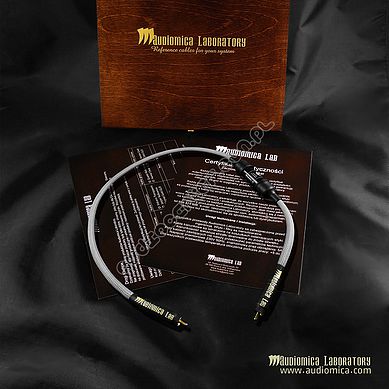 AUDIOMICA VANDINI GOLD
The Vandini Gold is equipped with both the company's own DFSS anti-interference filter and the DSS screening system and is terminated with gold-plated RCA plugs.
SOUND QUALITY
Sound tests began by spinning David Gray's Babylon, that impressed due to its smooth presentation and low distortion. Gray showed an almost playful vocal delivery, offering a high degree of sensitivity in his delivery as well as nuance in his interpretation of the lyrics and a multi-layering texture of the presentation.
Subtlety was noticeable within instrumental play. I could now gauge effort applied to percussion, for example.
Another notable feature was the lack of 'stickiness' amongst the instruments. That is, subtle sounding instruments that may have previously hidden behind or were almost too close to another instrument to enable you to hear its detail in full were now operating and standing on their own two feet, contributing to a fuller soundstage.  For example, the backing synth had real depth while treble was almost ethereal in its cymbal wash.
Onto classical and Bach's Double Violin Concerto which took full advantage of the multi-layering effects and the advanced instrumental separation that allowed the conglomeration of instruments to stand apart from each other and make a positive contribution to the overall presentation. The included harmonic effects between the violins resulted in an enlightening combination that stemmed from the greater nuance from each individual performance.
The soft rock of CPR and the well-mastered track, One For Every Moment, allowed the Vandini to shine in terms of the vocal harmonies and the broad soundstage that featured a gamut of dynamic instruments. The cable was particularly adept at tracking the delicate changes in vocal force that the harmonic collage displayed on the stage. Piano was animated while secondary percussion was detailed and perceptive.
CONCLUSION
When you view the Vandini's combination of sonic capabilities and its attendant price, the result is an audiophile revelation, providing a gratifying level of aural maturity.
AUDIOMICA VANDINI GOLD 1M RCA DIGITAL INTERCONNECT £189 for 1M
Good: sonic maturity, overall sound quality, low distortion & transparency
Bad: nothing
Tel: 0161 491 2932
RATING: 8