The Article
'+AUDIO: Three Systems enter the UK Market including an all-in-one Record Player
17th November 2017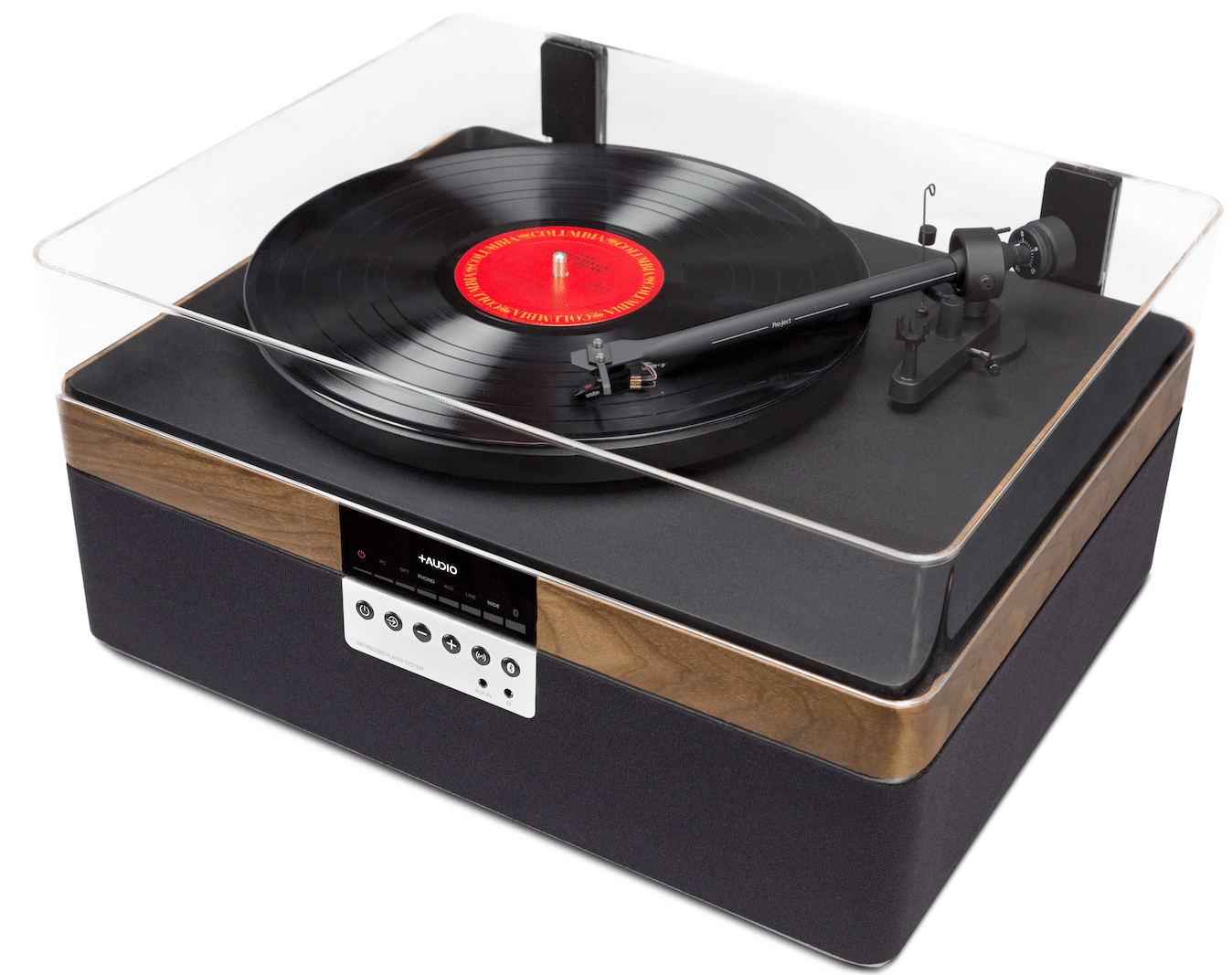 +AUDIO the American maker of sound systems has launched in the UK. The first +AUDIO products to reach the UK are: THE+RADIO DAB+; THE+RADIO DAB+ Stereo and THE+RECORD PLAYER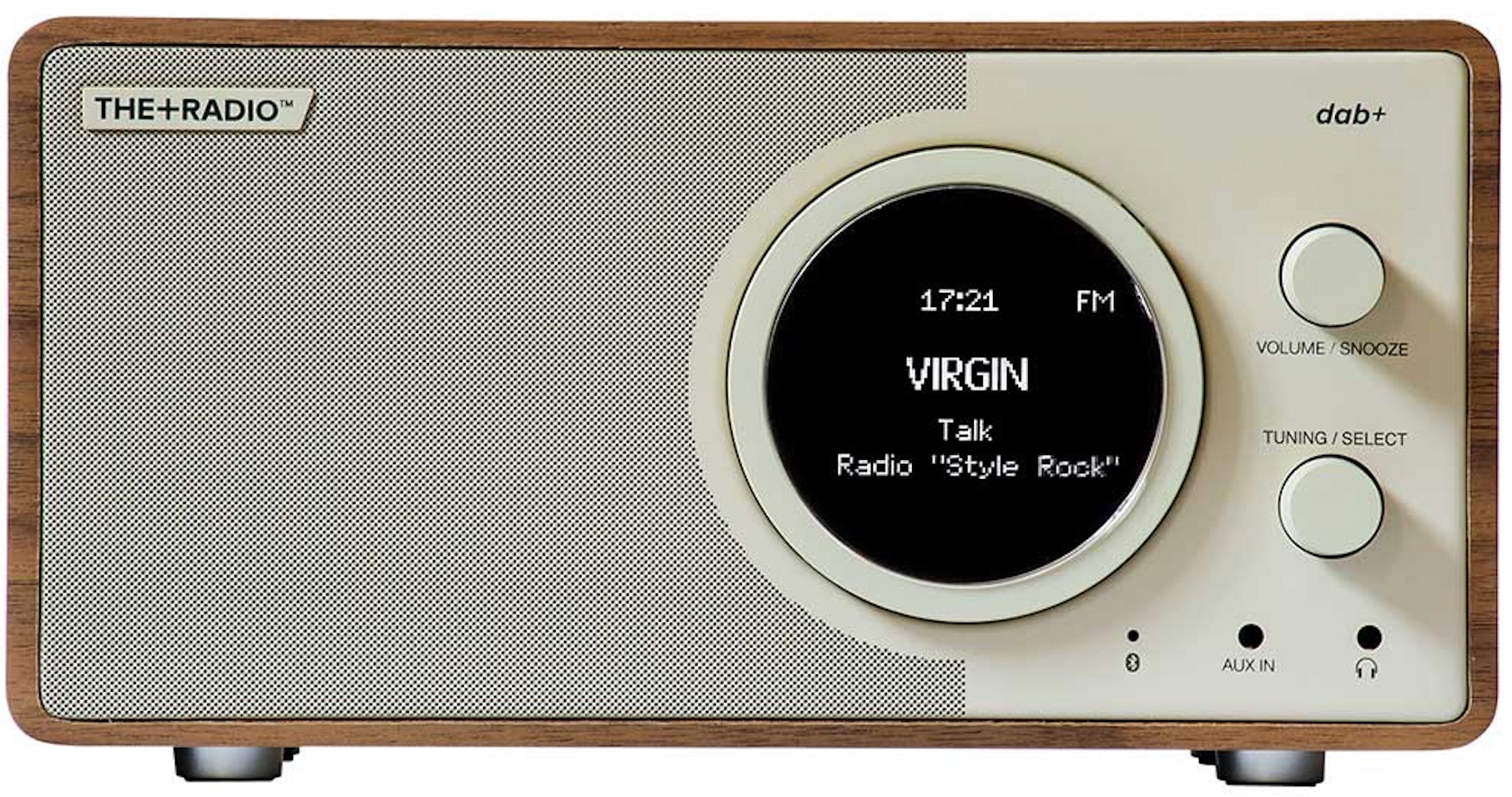 THE+RADIO DAB+ features DAB+/FM while owners can stream audio via Bluetooth and there is an aux-in for wired connections. You also get a headphone out. The supplied remote control attaches to the side of the +AUDIO radio's cabinet. It's available in five finishes: cherry, oak, rosewood, walnut and white.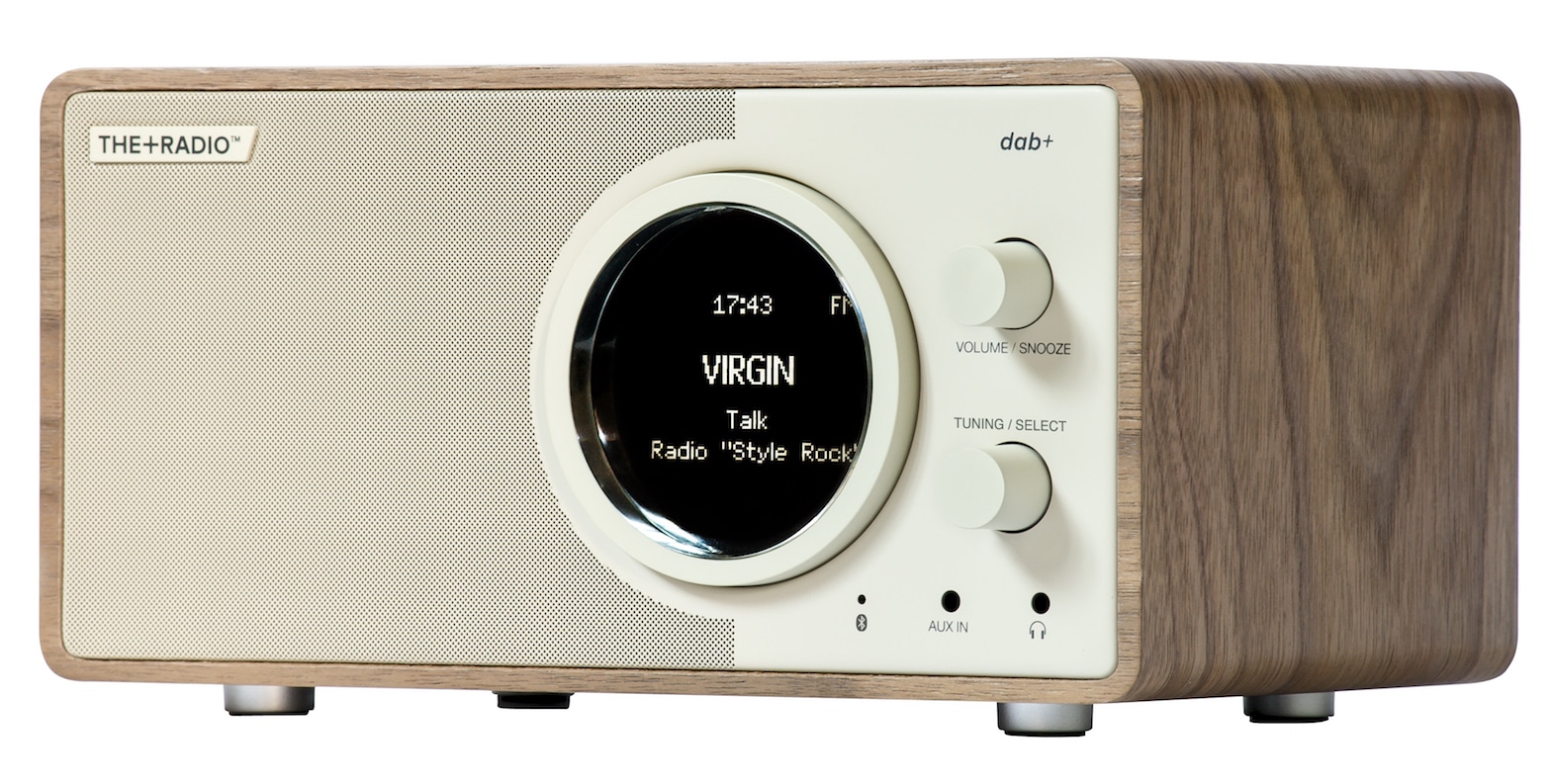 THE+RADIO DAB Stereo gives you the above model but with a matching +AUDIO stereo speaker. The additional speaker doesn't require any power, just connect it using the supplied wire and you transform your listening experience from mono to stereo.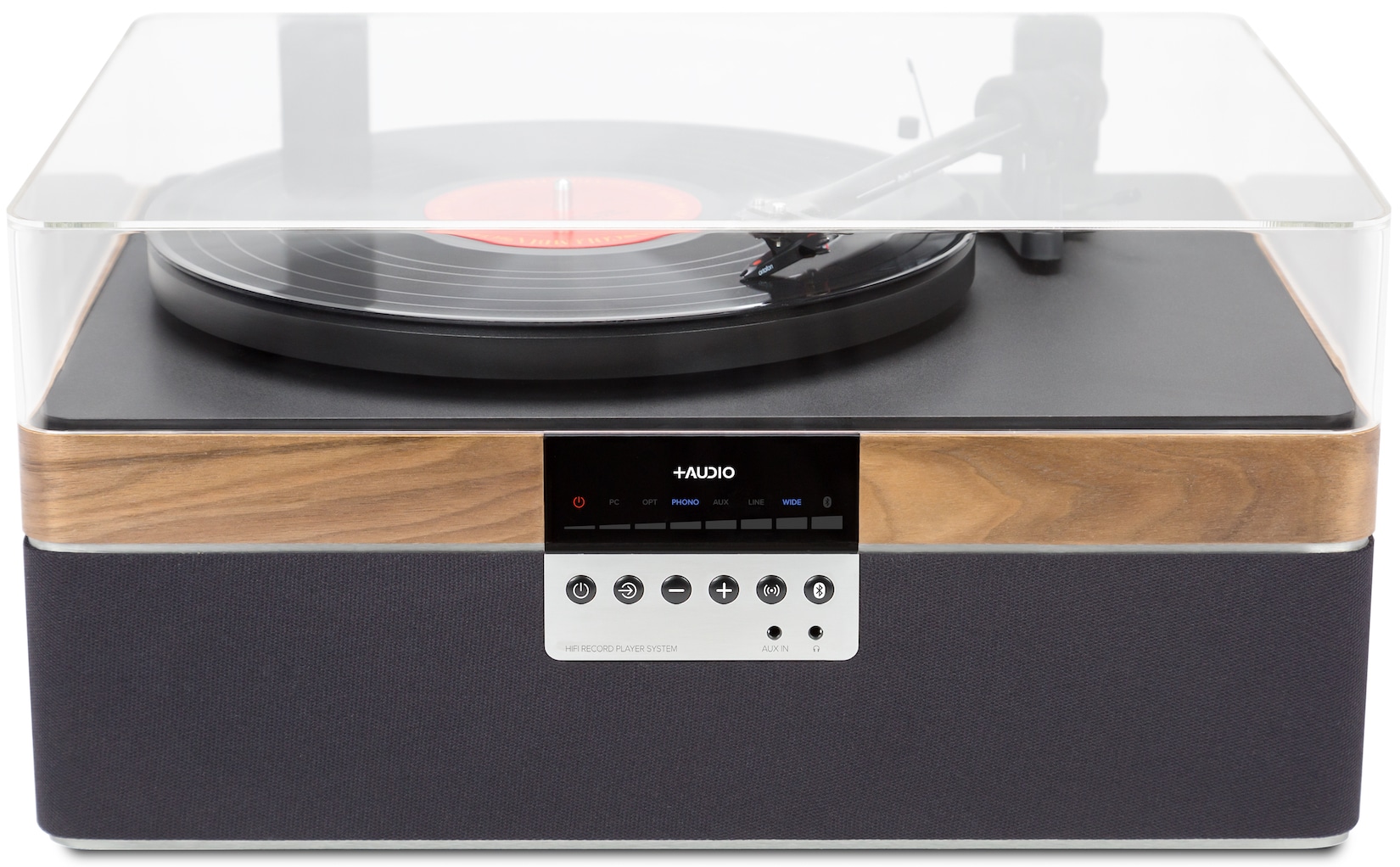 THE+RECORD PLAYER includes a Pro-Ject tonearm and Ortofon cartridge. Featuring "patent-pending" technology developed by +AUDIO's Bob Hazlewood, the sound output includes a 'Wide' mode. I'm sure you can guess what that does to the soundstage. The unit comes with Bluetooth for wireless streaming from digital devices. The optical-in connects the likes of TVs and its USB slot enables vinyl ripping to computer and also lets you playback audio from a connected computer. There's a headphone out too.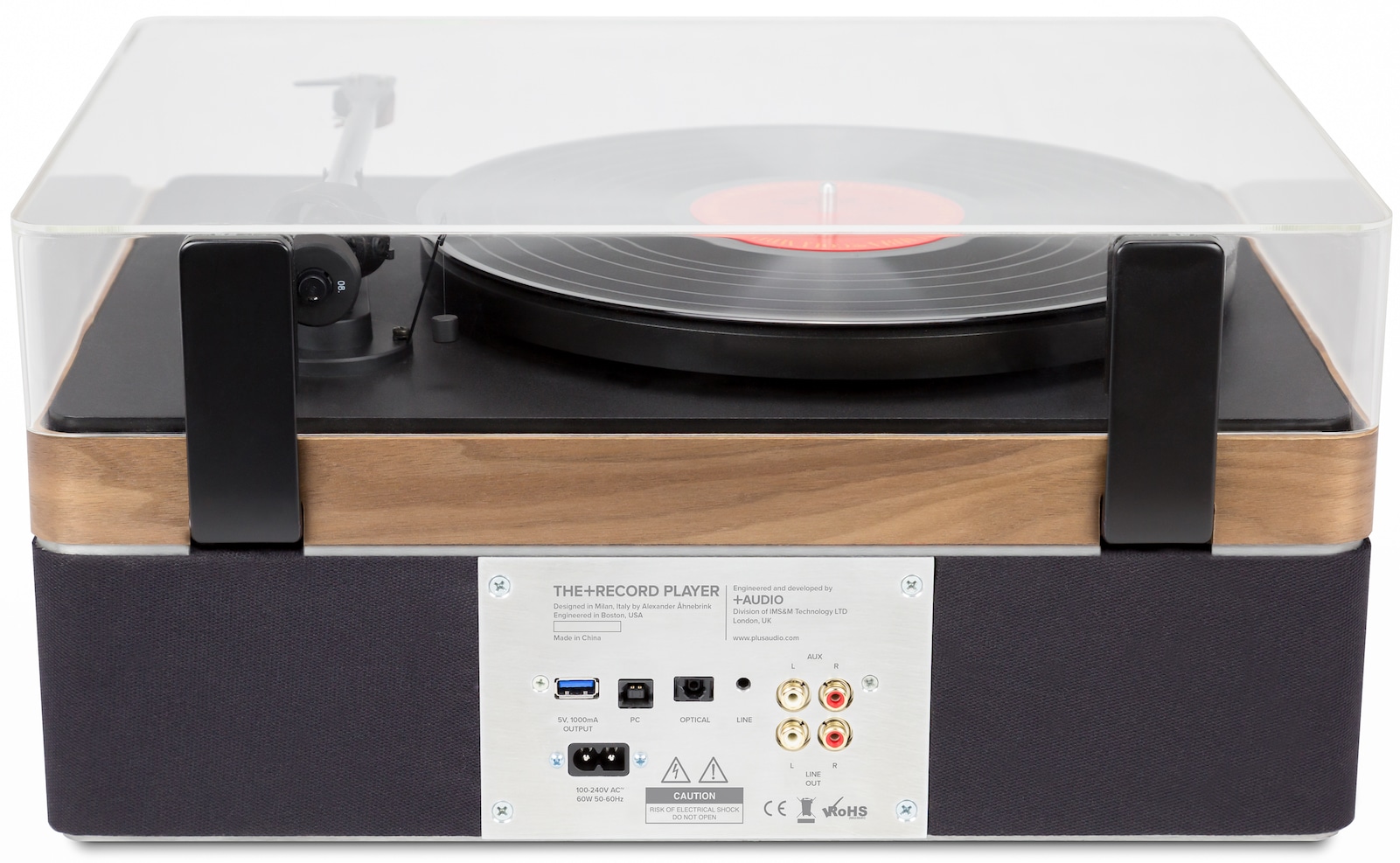 The +AUDIO THE+RADIO DAB+ is priced at £225; +AUDIO THE+RADIO DAB+ Stereo at £335.00 and the +AUDIO THE+RECORD PLAYER+ (which launches this "winter") at £799.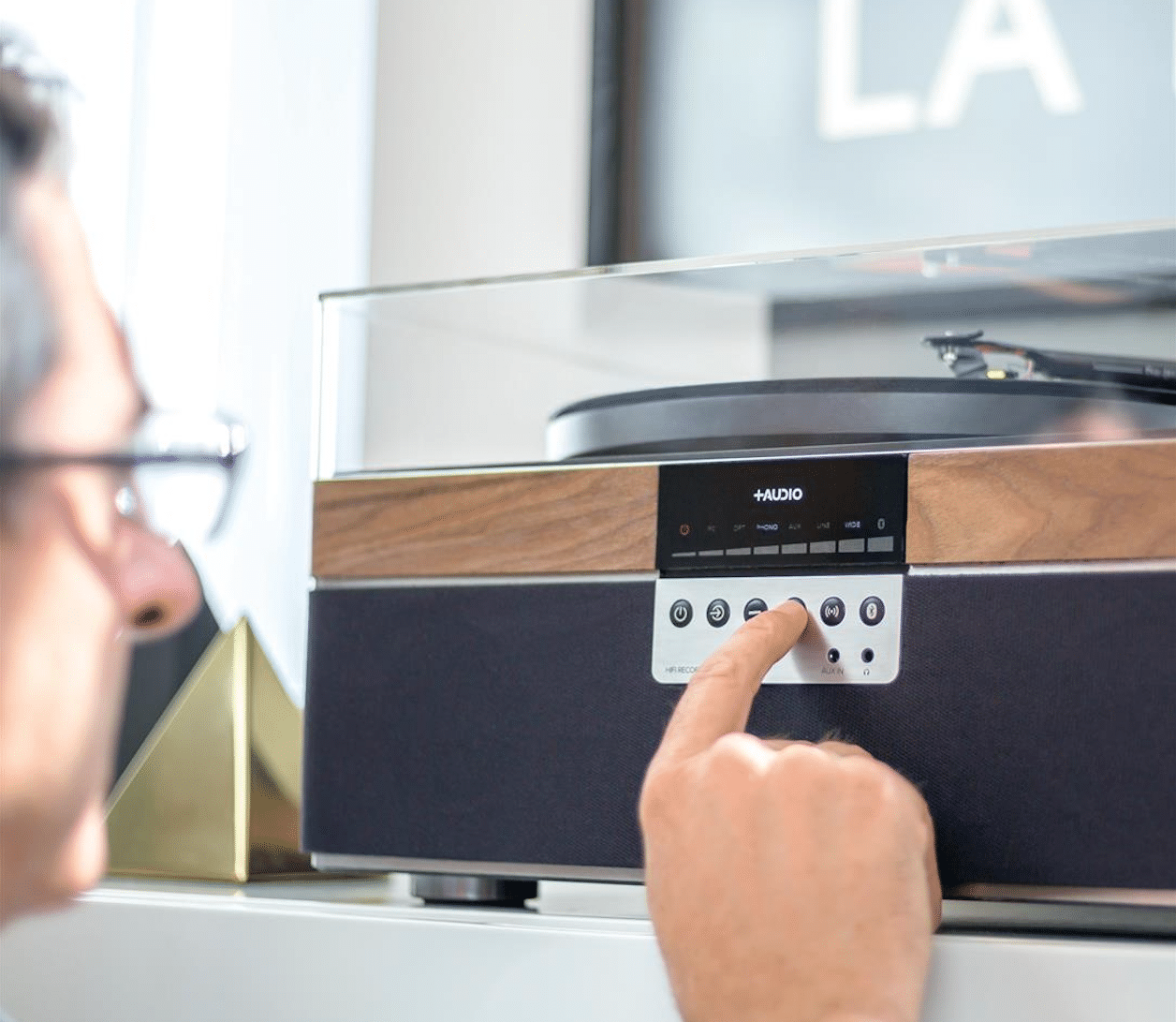 For more information click www.henleyaudio.co.uk or call 01235 511 166