The Article
Audio-Technica AT-LP5 direct drive turntable
5th February 2016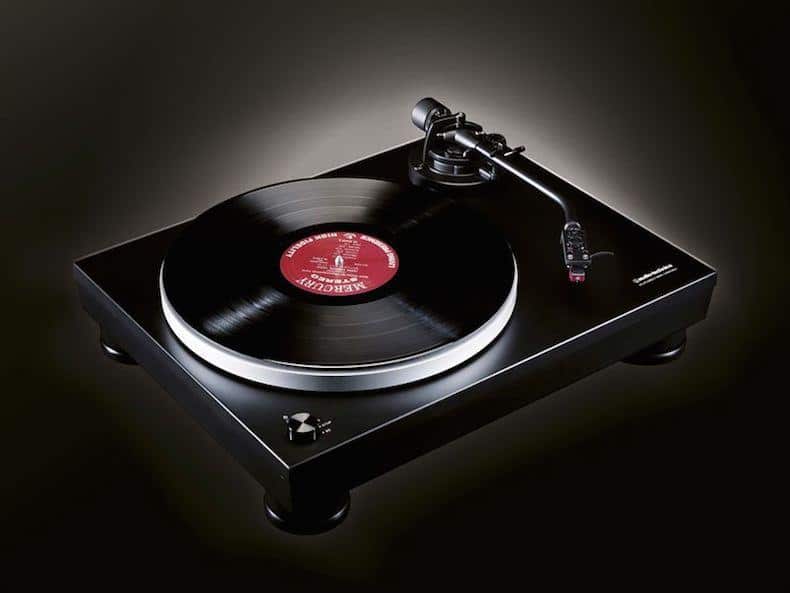 The Audio-Technica AT-LP5 direct drive turntable features a cast aluminium record platter, fitted with the AT95EX Dual Moving Magnet cartridge, itself mounted on an AT-HS10 lightweight headshell.
Speed options include 33.33 and 45rpm while connections include phono or line stereo outputs with separate grounding.
You also get a low-resonance damped and weighted chassis, a 5mm thick rubber-composite platter mat and matt black paint finish. The turntable offers a choice of the internal or an external phono pre-amplifier. There is also a USB output and bundled Audacity software to allow users to record vinyl music onto Mac and PC in a choice of digital audio formats. Price is £329.
Contact www.eu.audio-technica.com for more details.