The Article
ATC HDA-DP20: A Tale of Two Personalities
20th July 2017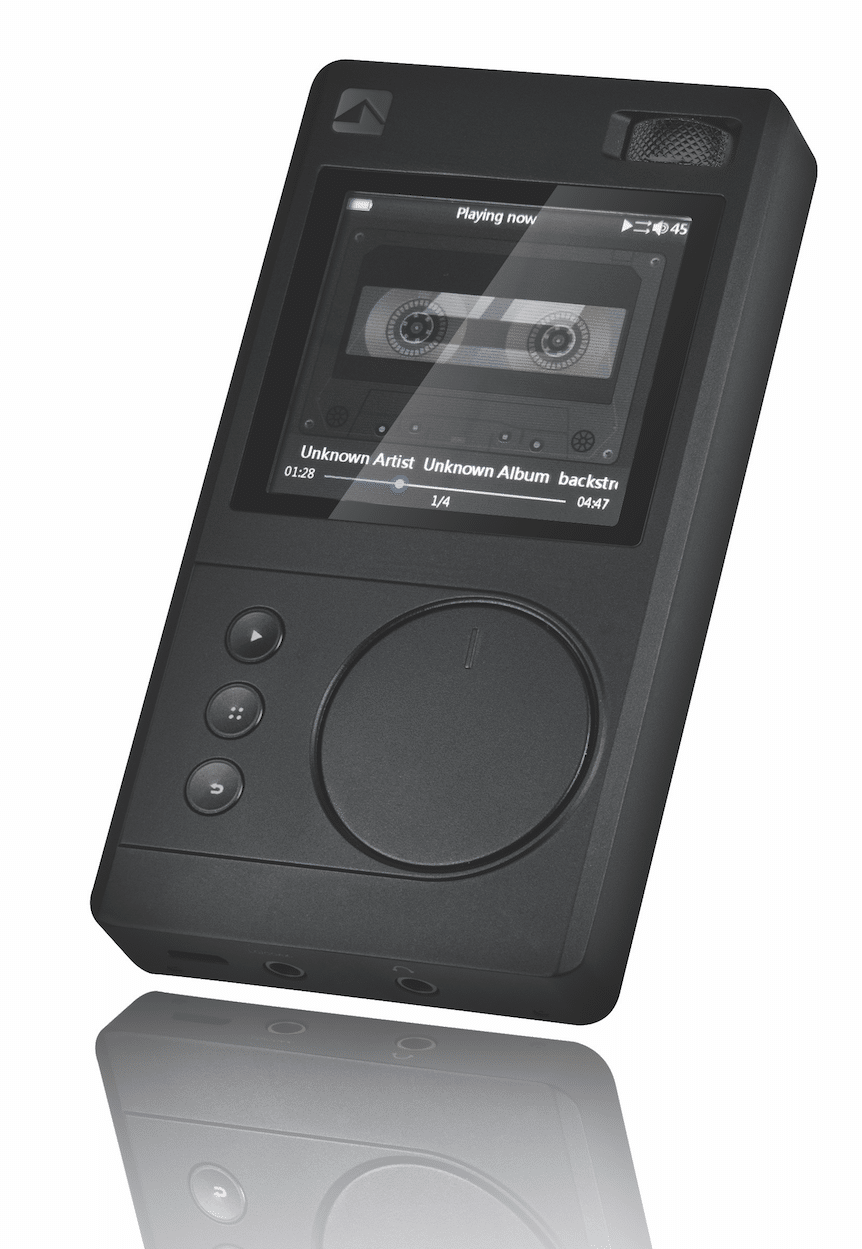 Promising to combine value for money with a performance punch, Paul Rigby reviews a new DAP from ATC, the HDA-DP20
Digital Audio Players (DAP) continue to arrive on the market thick and fast and across a wide selection of price points. While this example is not exactly a budget player, it does offer a price that is within the reach of many with a promised performance that should satisfy. Does it, though?
The ATC DP20 (this ATC outfit is nothing to do with ATC speakers from Stroud, incidentally) is not alone among its competitors in looking less than stylish in its form. It's a bit of a brick at 61 x 112 x 15.5mm and 168g in weight. In terms of aesthetics, not a great deal of work has been done to generate a sense of style. OK, no work at all. Personally, that's not a problem but it might be for you. As far as I'm concerned, a digital music play is a practical tool and I could do without style over substance. It's there to play music and to play it well. If is works and does its job, then great. Besides, most of the time the music player is stuffed in a pocket or similar and hidden away.  If you're looking for a fashion accessory, though, look elsewhere.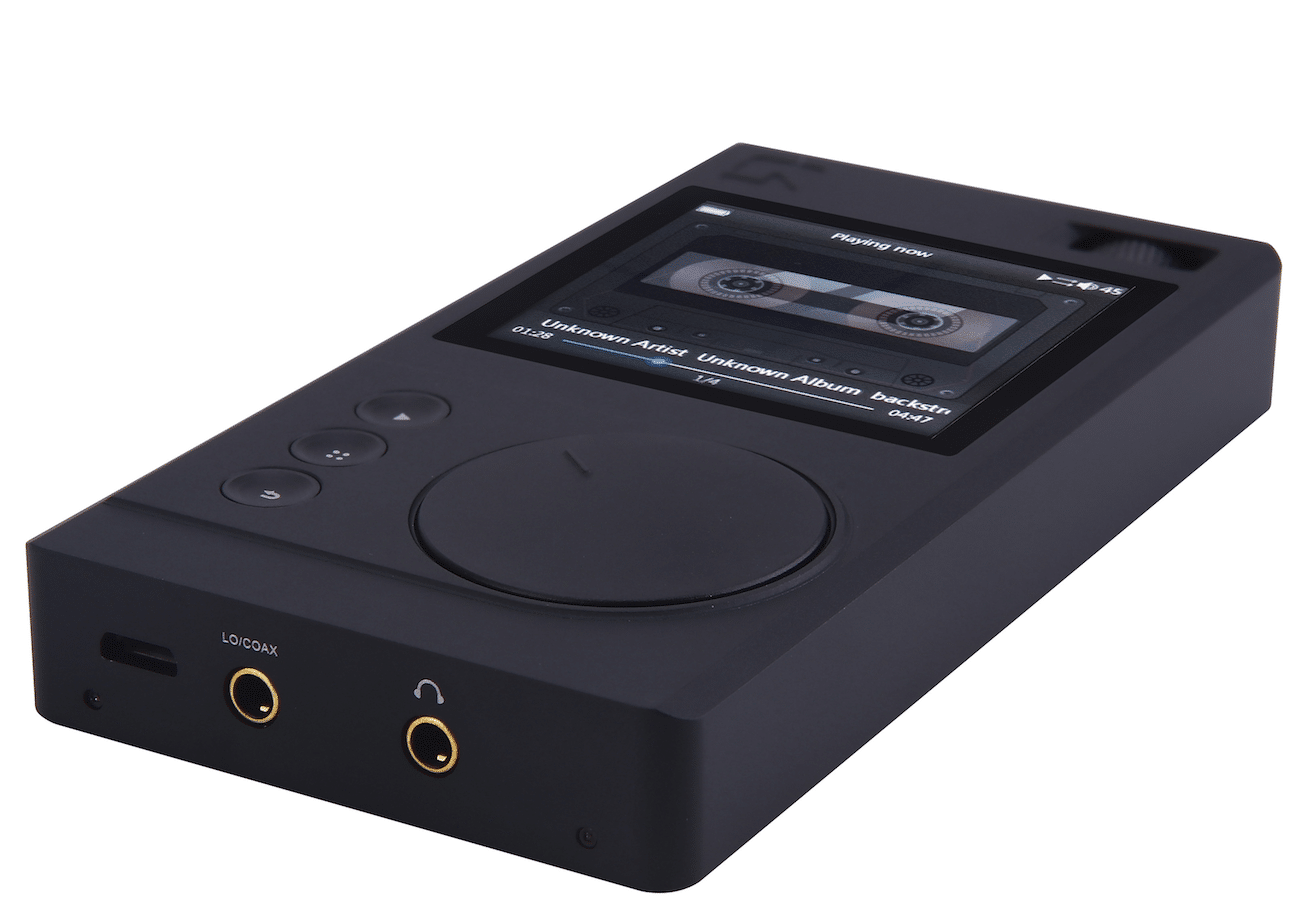 Format support includes AIFF, WAV, FLAC, APE, WMA, M4A, AAC plus DSD, DFF and ISO DSD 1bit and they are handled by a pair of WM8740 DACs from Wolfson running up to 24bit/192kHz. This, to my mind, is a 'good thing'. Not a 'great thing' but a good one. Why good? Because the famed Astell&Kern AK120, a device that I still consider a very fine DAP indeed, also sports a pair of WM8740s. Why not great? Because Wolfson's 8741 is better as a sound producer in terms of sonics. Problem with using the 8741, though, is that it runs down batteries pretty darned fast. Hence, the 8740 is a good compromise. More so for this price.
On top of that are a pair of twin AD8610 high precision JFET input amplifiers. These are OP amps from Analog Devices which are reportedly low noise devices as well as running as low pass filters.
The IPS (In-Plane Switching, superior to TFT) 58mm non-touch colour screen sits alongside a coaxial output, line out and mini-USB for charging the 3000mAh battery. Battery life is around nine hours while charging to maximum is four hours. A microSD card can be fitted in an open slot with a capacity of up to 200GB and you get a free 32GB card in the box. This SD card is absolutely essential because the DP20 provides no – I repeat no – internal memory. Some of you will be aghast at this but the company declared that this was a conscious decision to keep the basic price as low as possible and then leave the memory requirements up to you. Because you cannot double up the internal and SD memory, some may believe that memory is an issue, though. Personally, I believe that 200GB should be enough for a session's play and you can always swop in another SD card.
Like many of their competitors, the insertion of the SD card is fiddly. Not because it is spring loaded but because the slot design offers no assistance. Hence, you need the tip of a nail or some other implement to apply enough pressure to click the SD card into its slot. Not a major issue but an irritation.
Adjacent to the SD slot are the power and fast forward/rewind buttons that double up as next song selection buttons. All three are easy to use and protrude just enough to be efficient. On the front of the chassis are three vertically aligned buttons: play/pause. menu and return. Concave in shape, these buttons are reasonable in operation although your finger does tend to hunt a little to find a response. To the right of this button group is a multi-function rotating disc selector. This is the worst control on the chassis because it offers next to no grip for the controlling finger which repeatedly slips during the rotating motion. Another irritation.

The volume control sits in a recess at the top of the chassis and is difficult to move with a single thumb. The control is accessible from the front and the rear  of the unit and it's this dual action, finger and thumb from the front/rear simultaneously, that is required for successful operation. It's awkward, though. I much prefer the Astell&Kern style volume button because the latter offers an easier, definite and secure action. The ATC volume knob position does give the chassis a smoother look but, remember, this isn't an aesthetically pleasing design in the first place so I'm not sure what ATC is trying to achieve here.
All in all, the chassis design is not the best.
Operating the DP20's screen interface is straightforward and offers no serious issues but, on the chassis itself, there are plenty of irritations to mar your enjoyment.
The Linux-based OS uses a Beta-level firmware. I was told that no upgrade was immediately in the offing but I would have hoped that any commercial OS offering would and should have moved out of Beta level by now.
During operation, the dinky window initially shows you a cassette tape image which makes the DP20 look like an old fashioned personal dictation machine during operation. Rotating the front wheel cycles the onscreen selector along a line of menu buttons at the base of the screen: play or browse music, select a genre (including playlists, recently played and favourites), play settings (such as gain settings, EQ, channel balance, play mode and so on) or system settings (such as 'off' timer, screen brightness, firmware upgrade, etc). It is a simple and easy to use interface.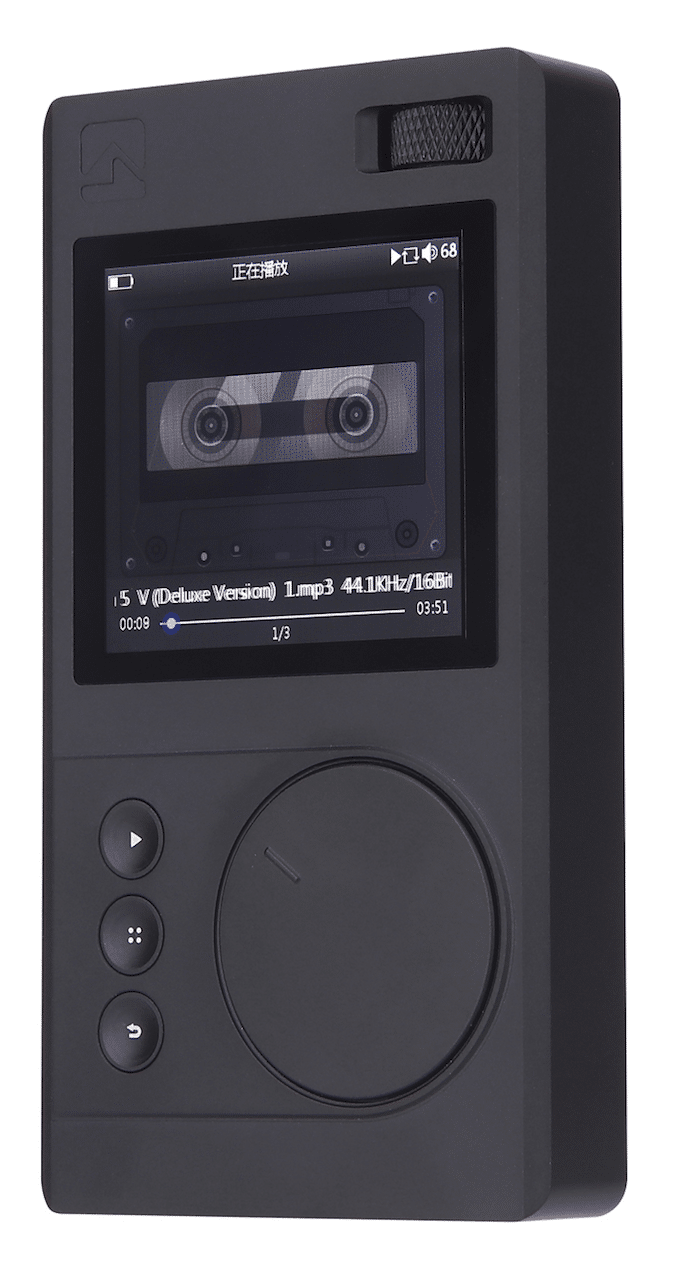 Apart from the player and SD card, you also receive a carrier pouch, user manual, USB cable and adapter cable to attach it to your hi-fi.
SOUND QUALITY
I hooked up my Sennheiser HD800s upgraded with an Atlas headphone cable and played Sonny Rollins' St. Thomas at 24bit/96kHz and was, frankly, amazed at just how good the DP20 sounded. Right from the off, those low noise OP amps kicked in because there was a huge amount of air all over the soundstage, extending reverb tails of the treble-infused cymbals and the rest of the percussion. The cymbal strikes were noticeable by the spacious nature of their response, producing a naturalistic feel.

Rollins' own sax playing was beautifully delicate because his reedy sax emoted heavily. There was so much texture in and around the sax that you couldn't fail to notice that there was a human being behind it. The piano was also lively and offered plenty of vigour and life. I was also suitably impressed with bass on this track. Firstly because it was pushed into the mix to become a full part of the music but also because you could hear delicate additions to the bass such as strings moving across the wooden neck.
I then turned to a more dynamic track and Skunk Anansie's Hedonism at 16bit/44.1kHz as a straight WAV.
The introductory electric guitar was both atmospheric and moody. The reverb that floated over this early part of the song provided a sense of elegance to the music and a lightness of touch that was also present in the lead vocal. That vocal was interesting because of its precision. That is, it was easy to hear the double tracking of the vocal itself. Often, this area can sound like a muddy cluster. Not here, there was a finesse to the ATC that added space but also a warmth. This also surprised me, the fine detail was not accompanied by any hint of compression of upper midrange edge. No smearing allied itself to the mids either. There was enough focus to push the music forward at a fair old pace. Bass, meanwhile was big, massy in nature without being boomy. The lower frequencies added a real sense of power but never swamped the rest of the mix.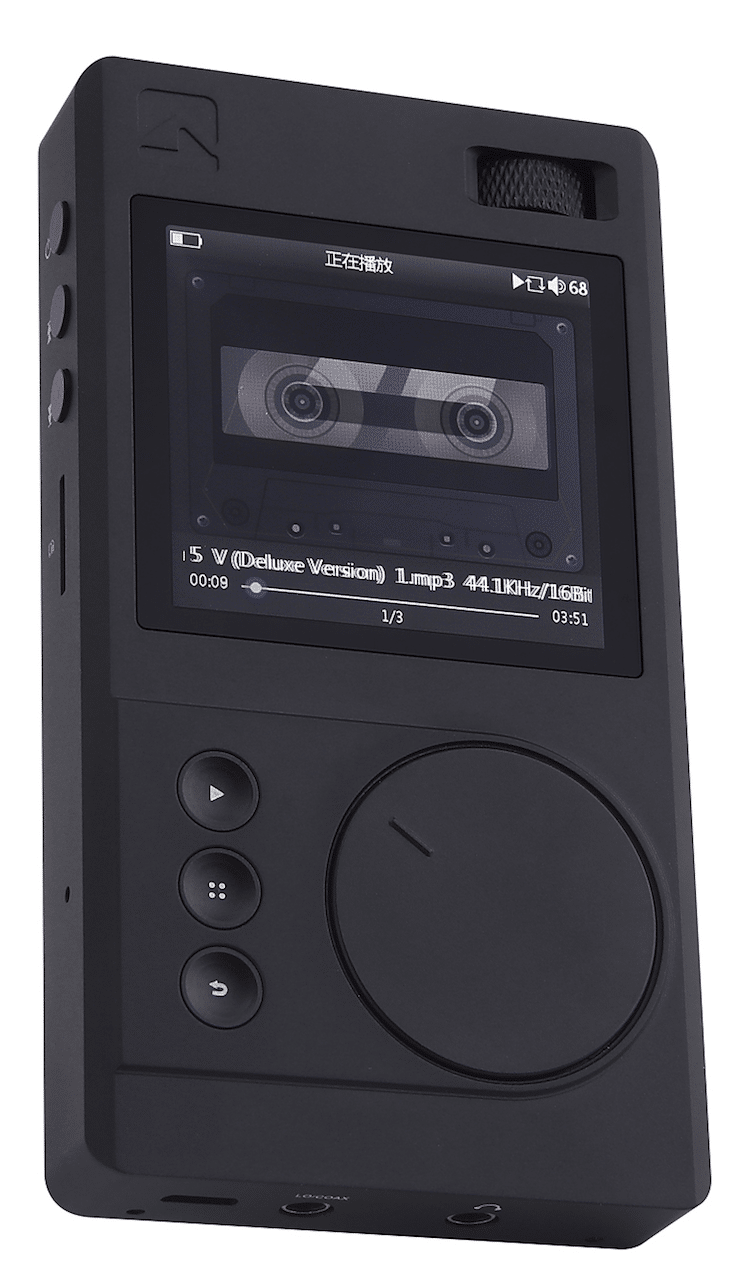 I then turned to DSD64 and Eric Bibb's guitar blues piece, Meeting at the Building with additional gospel choir vocals. DSD offers an extra degree of possible detail and the DP20 captured it with some level of glee. Again, its low noise nature helped enormously here because this is one busy soundstage. There's people and instruments all over the place with a gamut of layered sound all vying for attention. Instead of confusion, though, the DP20 assiduously separated each element to allow the ear to hear each and every nuance and subtlety. This meant that the array of voices were recognised as just that, a collection of individuals instead of a lumpen blob of noise. Meanwhile the acoustic guitars were eased from the accordion and the varied percussion never encroached upon either. The result was a sparkling performance full of energy and a sense of joy.
CONCLUSION
The ATC HDA-DP20 DAP is a really Jekyll & Hyde device. You'll see that I've given it an award-wining rating but, if the design had been right, that figure would have been higher. The DP20's inherent design irritations contrast strangely with its superb sound quality. This means that you might have to fight your way through to the music but, once you get there, you'll be overjoyed to have made the journey because, whether you're talking basic 16bit PCM or a hires version of the same or, indeed, the superlative DSD format, the DP20 provides a sonic delight that will plaster a smile on the face of any audiophile.
---
ATC HDA-DP20 DIGITAL AUDIO PLAYER
Price: £290
Tel: 07985 768 460
Email: [email protected]
Website: www.atc-hifi.com
---
GOOD: low noise, open soundstage, bass articulation, focus, midrange precision
BAD: SD slot, front fascia buttons, multi-function wheel. volume knob, prosaic looks
RATING: 8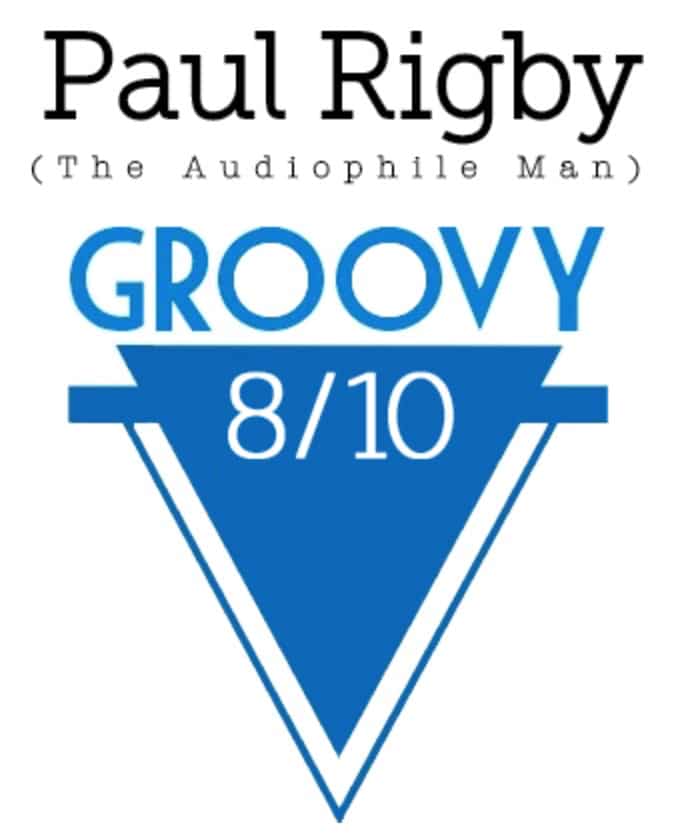 ---
REFERENCE
Sennheiser HD800 headphones
Atlas headphone cable
Astell&Kern AK120 [Red Wine Audio modified]