The Article
Apurna Amplifiers: Soprano, Evidence & Apogee
14th February 2018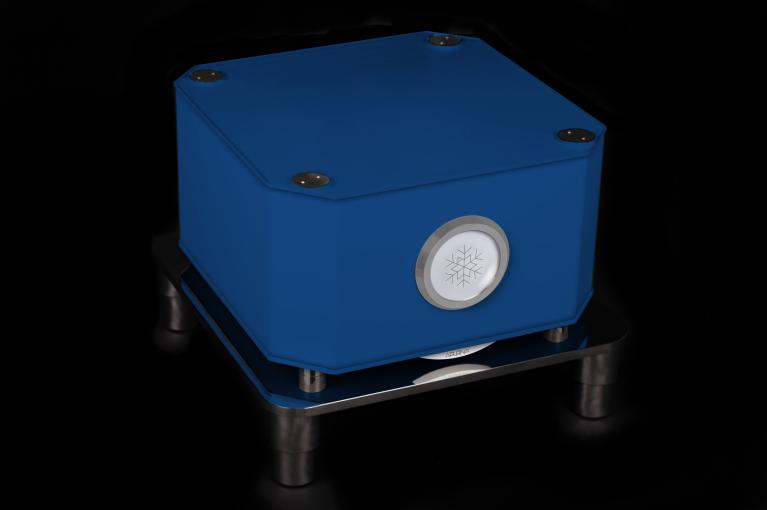 Incorporating aerospace components, you'll find 24-carat gold finishes on certain mechanical and electronic components of this French amplifier design plus 6-layer printed circuit boards. The aluminium chassis is formed as one single piece to, "…ensure reliability and freedom from vibration."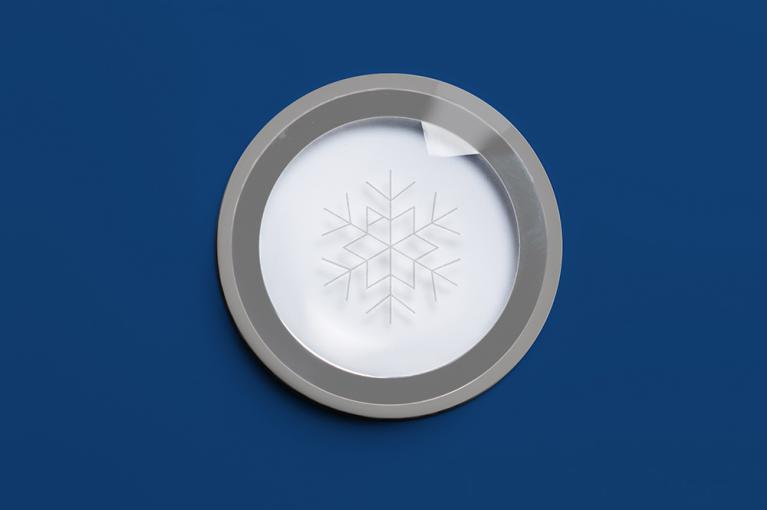 Apurna even holds France's select Entreprise du Patrimoine Vivant (Living Heritage Company) label and are members of Ateliers d'Art de France (the French federation of craft professionals).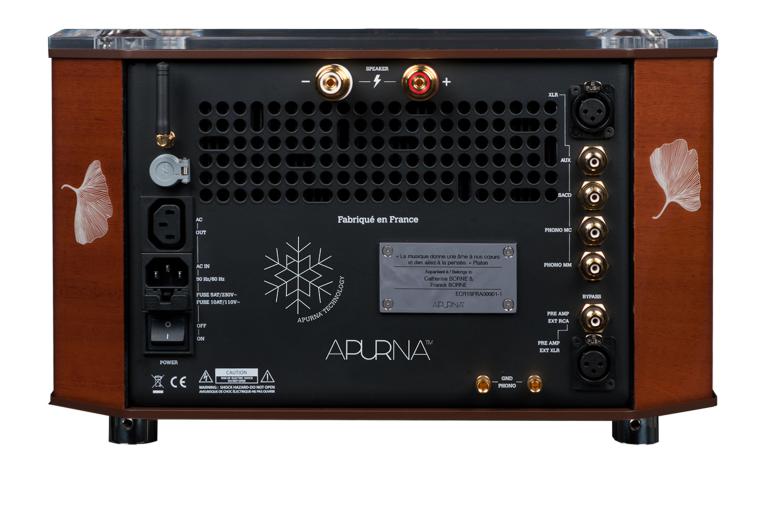 The amplifier arrives as a basic power amplifier but you can add a pre-amp module to it to turn it into an integrated unit. There are three main ranges.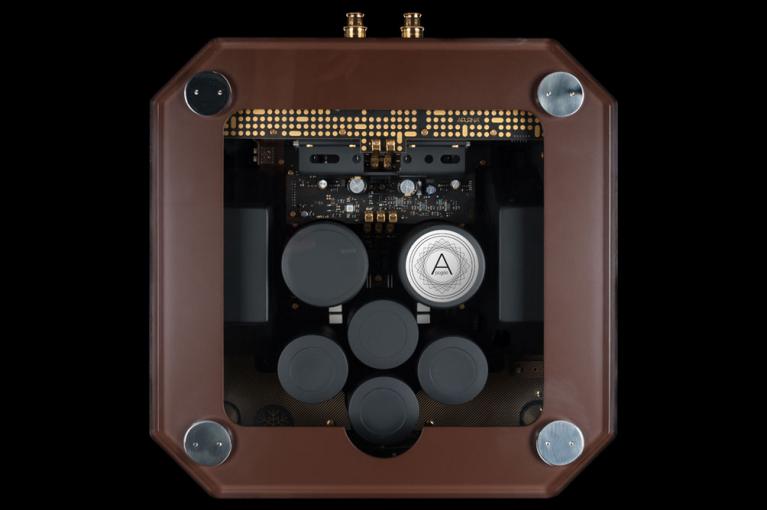 The Soprano offers a panel in five colours and three different finishes (matt, gloss or metallic). This 41kg, 150W power amplifier spans 400 x 400 x 230mm and features an acrylic glass optic at the front of the chassis and offers a XLR socket in bypass mode, a similar RCA socket and trigger in/out link plus two gold-plated speaker outputs.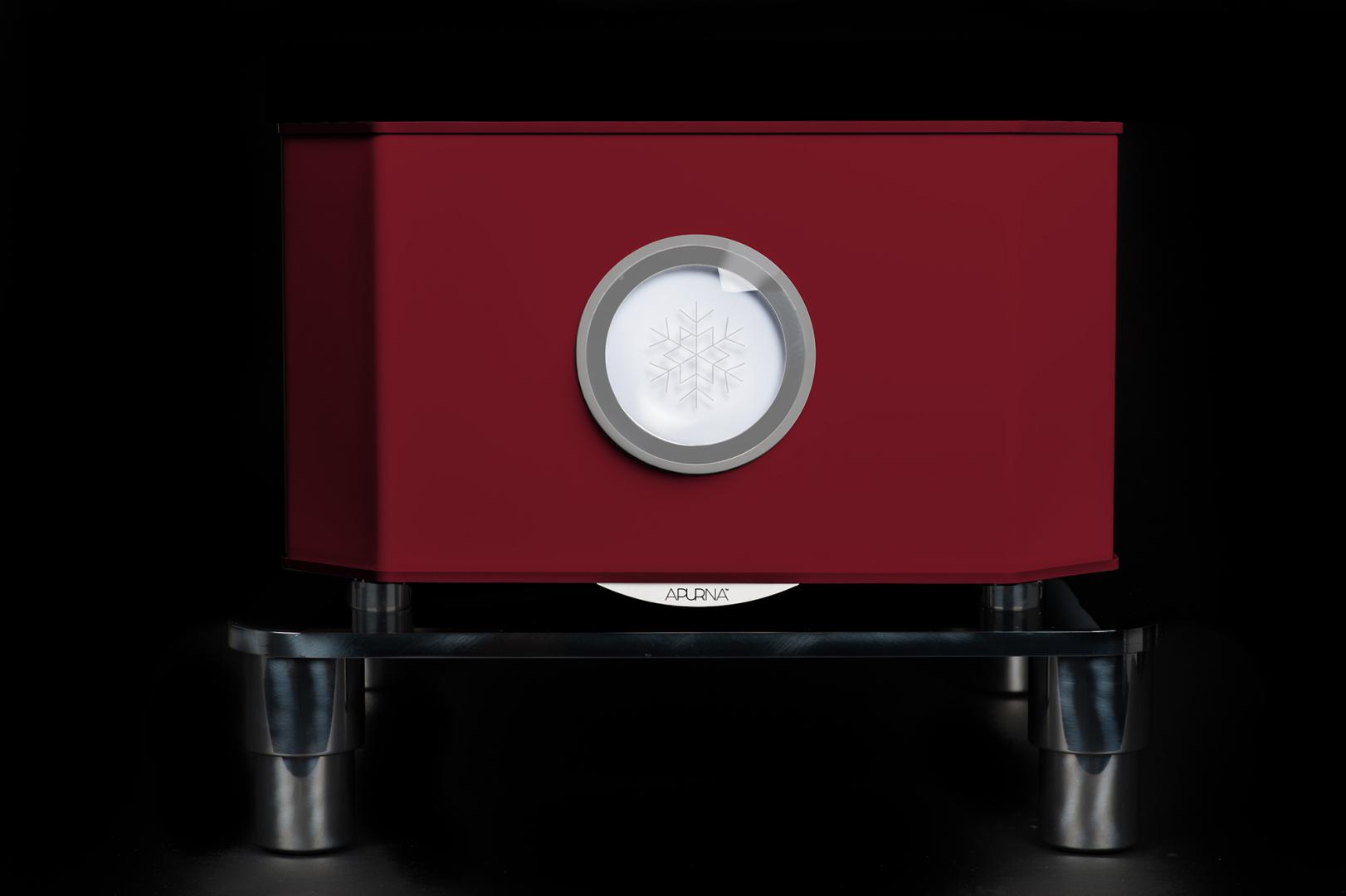 At an additional cost, an integrated pre-amp can be included with a control module plus a XLR socket plus four RCA sockets and a stainless steel base.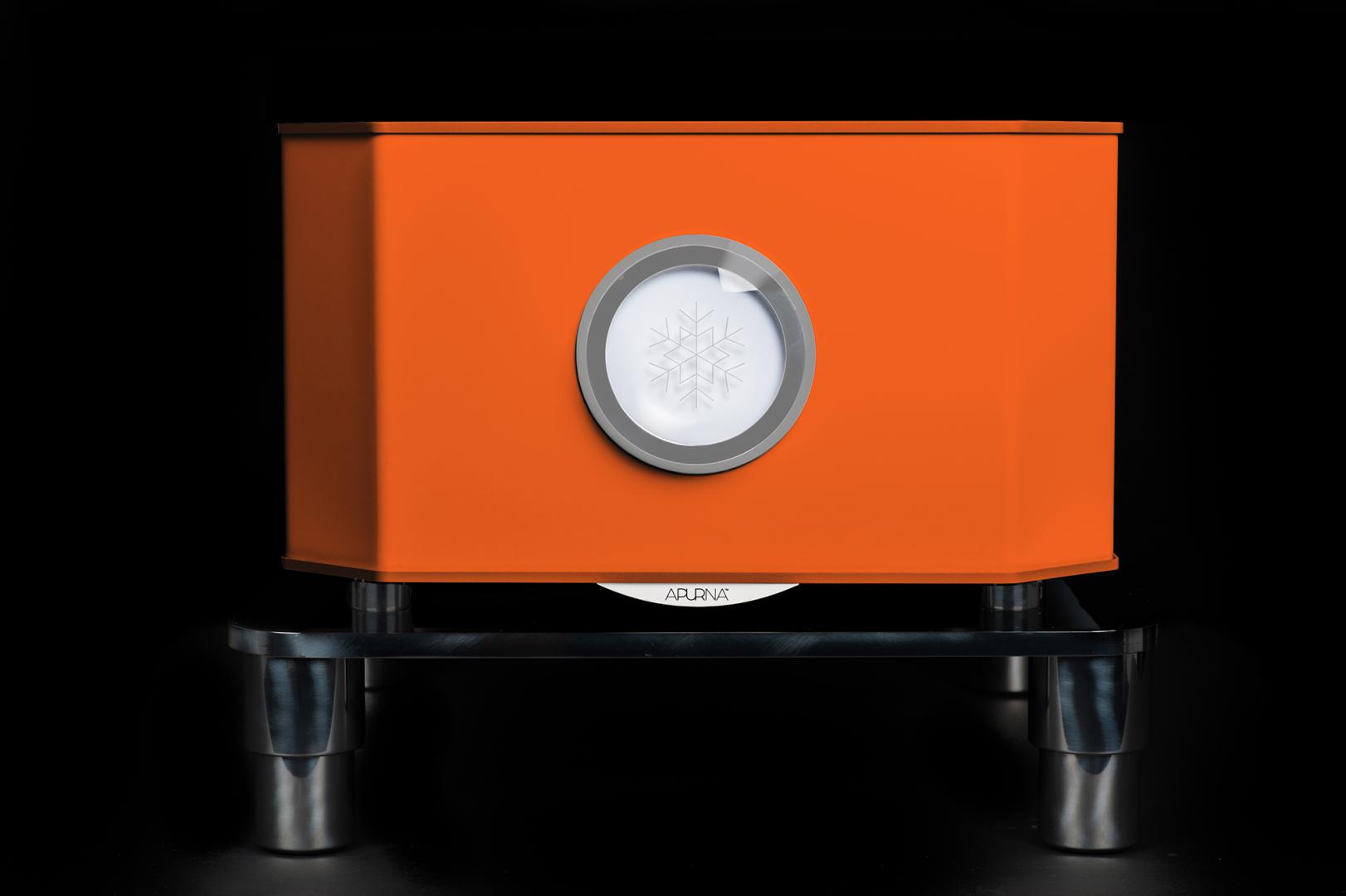 The more expensive Evidence amplifier adds a choice of either a stainless steel volume control on the pre-amp or a crystal volume control, ups the power to 200W and adds fishes including leather.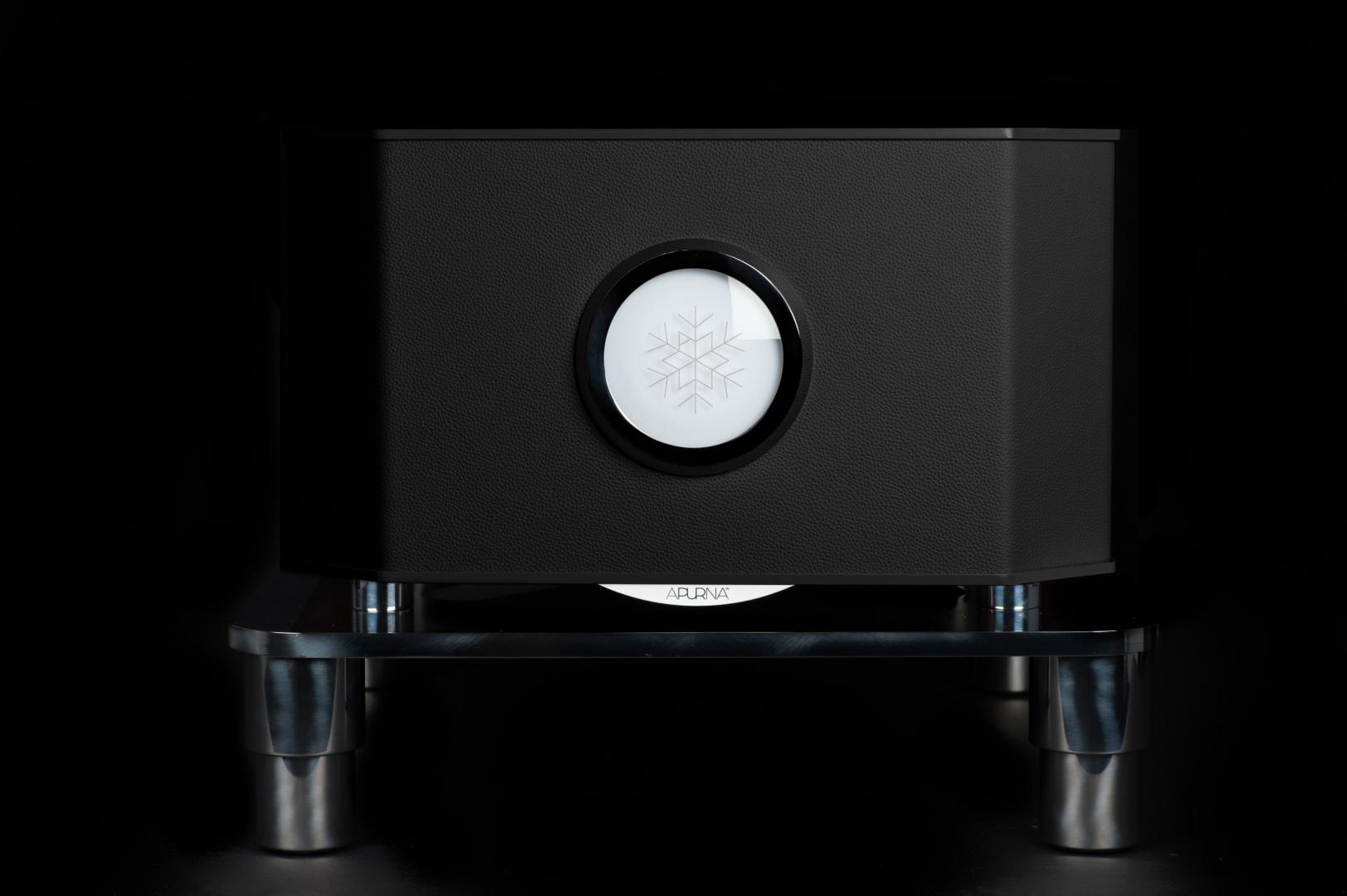 The third range choice is called Apogee.
It increases power to 230W, includes "made to measure" finishes including diamond, gold, wood and brass, unique 'street' art, carbon, titanium…you name it.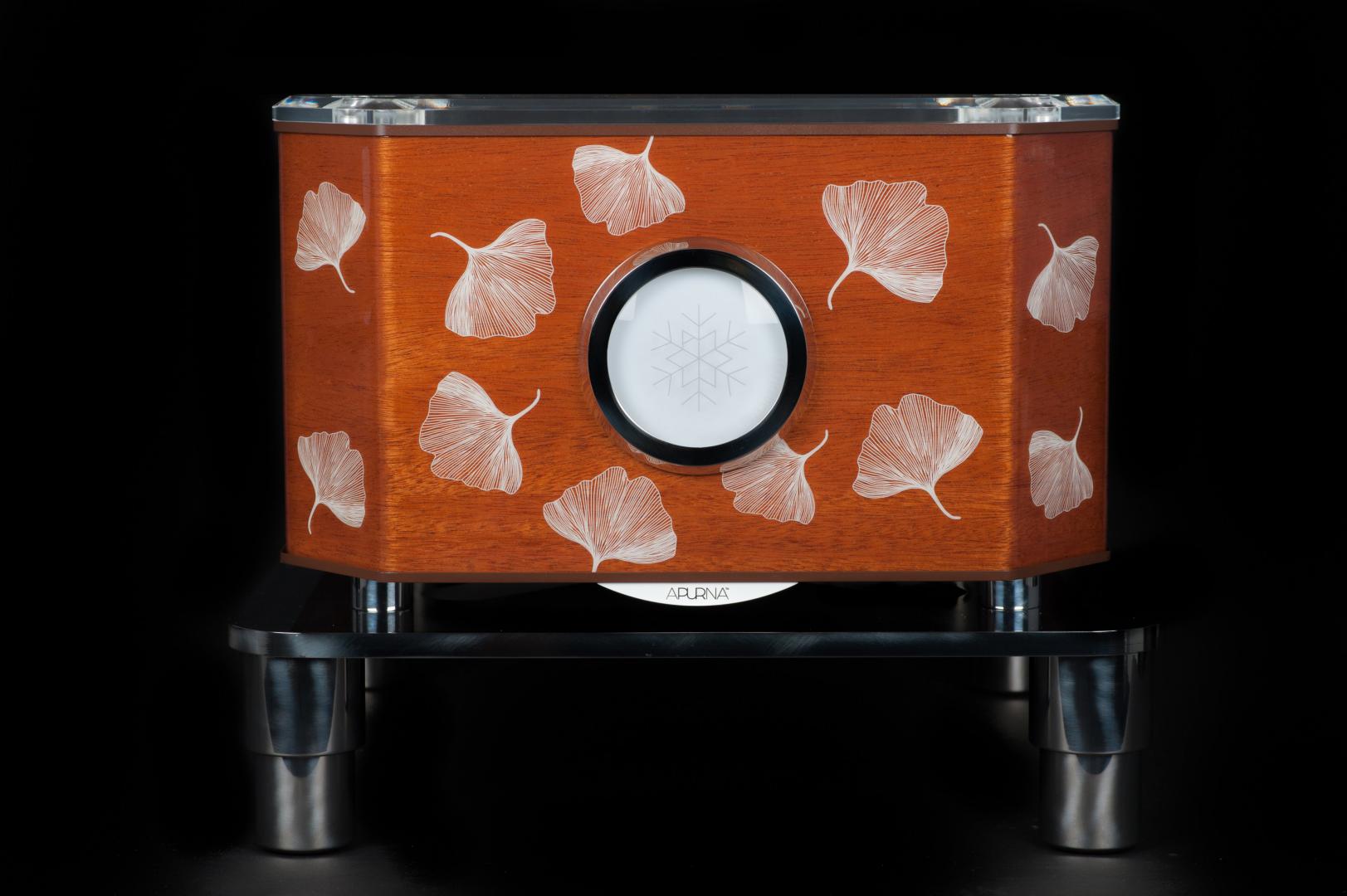 Check out the following video to see more plus an image of the intriguing Apurna remote control:
To learn more, click www.apurna-france.com or call +33 (0) 4 75 81 33 71