The Article
Anniversary Edition From Moon
24th April 2020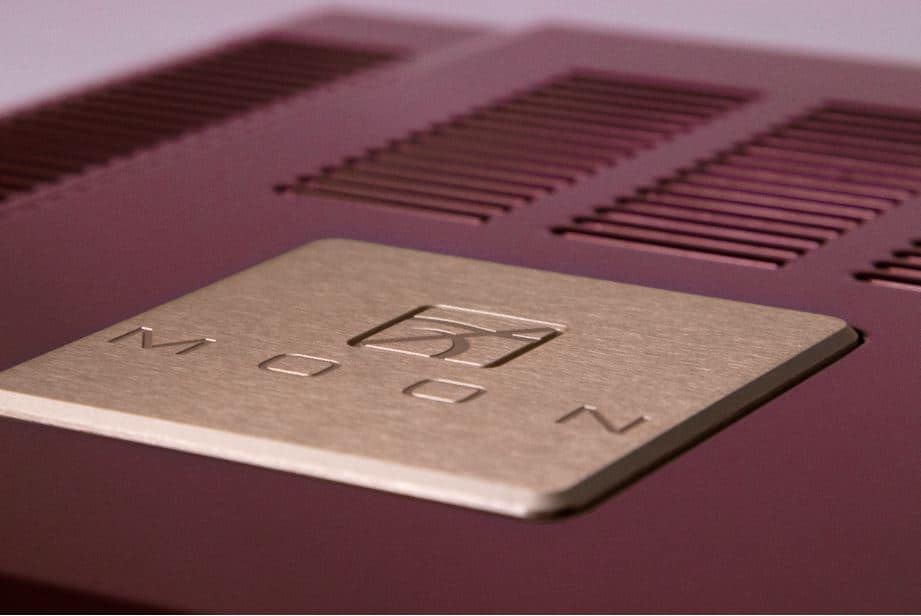 As part of the series of special events and product launches to celebrate its 40th anniversary, Moon is creating an Anniversary Edition system…bless 'em
The system will feature the 680D streaming DAC and the 600i v2 integrated amplifier. Each model will be finished in a, "…beautiful colourway designed to give a contemporary look together with a discreet style cue recalling Moon's 1980 genesis."
Which sounds rather intriguing. And you won't get any more from the images, either. Well, image. Well, close up of the one image I have. 
Full details of the additional colour-matched components included in the Moon Anniversary Edition package will be revealed over the coming weeks on Moon's social media channels. 
So it's one of those teaser, "Can you tell what it is yet?"-type things.
The Moon Anniversary Edition will receive its first public showcase at The UK Hi-Fi Show Live on the 19th and 20th September 2020. Germs permitting.
To read more, click www.simaudio.com and/or www.renaissanceaudio.co.uk