The Article
The Andrews Sisters: Cheery, Swinging, Harmony Girls for you and for me
10th May 2017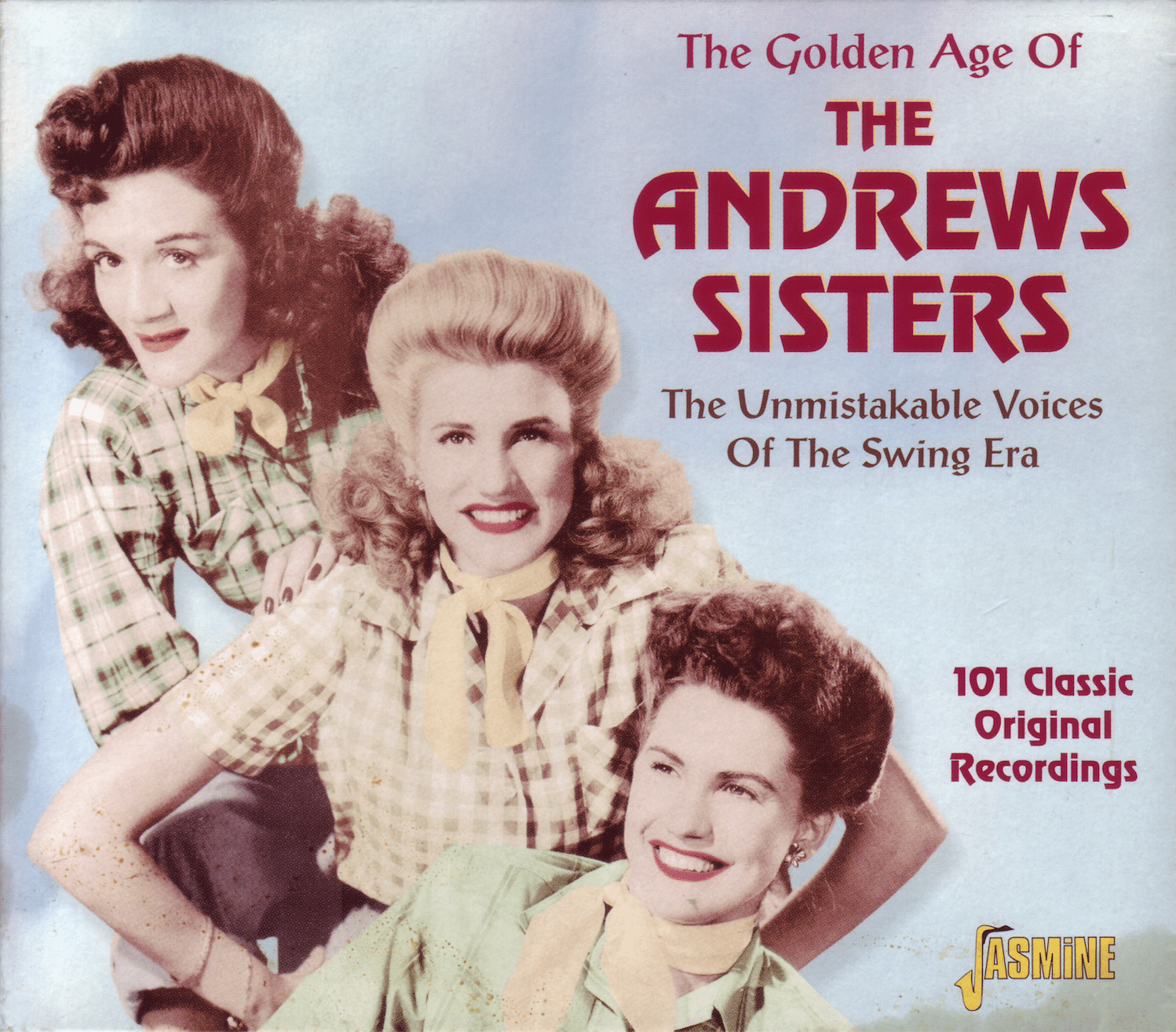 Title: The Golden Age of…
Title:  Now Is The Time
Title: Some Sunny Day
Label: Jasmine 
Classic albums or classic collections are wholly subjective and are often the subject of heated discussion. What makes a classic…classic? How about music that is passed through successive generations and has almost become ingrained into society itself? Such music surrounds the legendary Andrews Sisters, one of the biggest, multi-record breaking acts of all time. Don't Sit Under The Apple Tree (With Anyone Else But Me), Boogie Woogie Bugle Boy and Don't Fence Me In is just a tiny sampling of their work.
The trouble with classic acts, such as The Andrews Sisters, whose stars shone during the 30s and 40s is that most of their output originates on 78s which could only hold two songs per disk. This is most inconvenient for the prospective fan because the culmination is an oeuvre scattered to the four winds. Hence, if you want to find a single, all encompassing Andrews Sisters collection, anything more than the interminable hits packages (and, boy there a lot of those, some of which are decidedly poor or uninspiring), then you're in trouble. This is where the specialist reissue label, Jasmine, comes in with its two excellent collected works that not only feature a selection of hits but also a wealth of rarities mastered to a high standard direct from 78s, often in excellent condition plus mono vinyl we're necessary.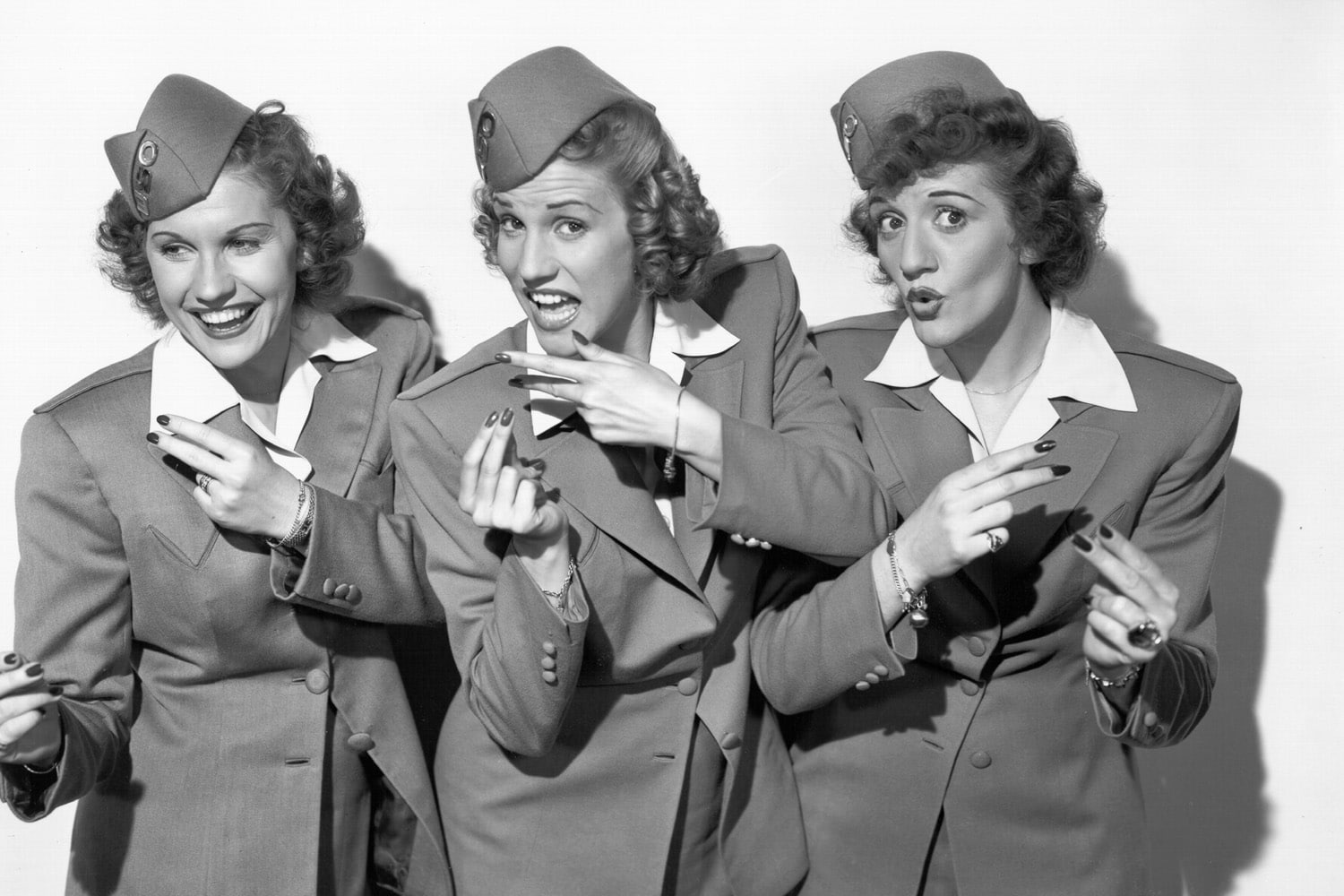 Geoff Milne, a vastly experienced chap who worked for Decca's American Decca label for 30 years from 1952 as a manager, conceived and produced both albums as an antidote to the hits packages, "What I did was look for tracks which had never been released on CD before," explained Milne. "In fact, we pulled out a lot of tracks which had been almost forgotten."
The 2CD rarities package, Now Is The Time, was the first release. It became so popular that the 4CD box set, The Golden Age Of… was released soon after. This set includes 2CDs of Top 10 Billboard hits plus a further two CDs of rarities.
Milne's contact base included a serious Andrews Sisters collector, Ray Norton, who supplied him with many original 78s in excellent condition. All of the 78s were edited and often re-balanced because sometimes original 78s can, according to Milne, "sound a bit odd. The 78s were played on a Thorens 521 turntable with an SME 3012 arm and a Shure SE35E for 78s. Plus an Ortofon 20E cartridge for the mono work – I've always liked Ortofons. They give a clean, round sound. We used Ortofons at Decca, you see, which is how I got used to them. The signal's then passed through a Sansui A80 amp, from the early '80s. It's very flexible. You can master on it while you're transferring something on another channel."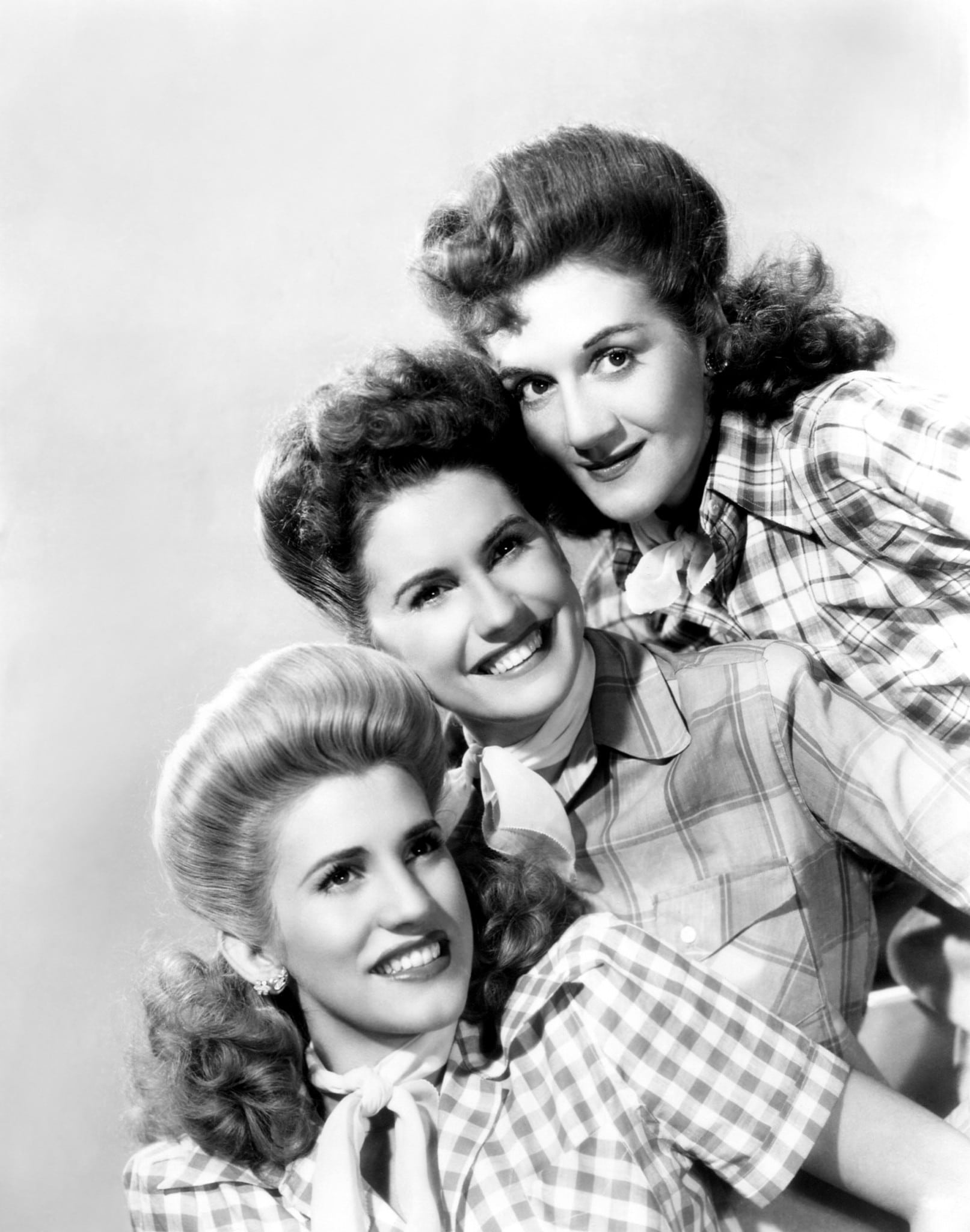 Due to the age and, often, wear and tear that many 78s experience, the mastering engineer has his work cut out to get the best from the sound. The PC-based Cedar software system was able to remove these and other audio problems.
The mastering for all of the sets is excellent and the selection of tracks is a joy to behold, including duets with the likes of Bing Crosby and Danny Kaye plus rare soundtrack work from the 1942 film Private Buckaroo and Buck Privates (the 1941 Abbot & Costello vehicle – amazingly enough, the largest money making movie from Universal until Jaws in 1975.)
A third collection, Some Sunny Day – The Songbook, The Energy And The Blend, adds stdio recordings that have never before been available, with five full early 1950s albums, never before collected in one set. Included are collaborations with: Tommy Dorsey, Guy Lombardo, Russ Morgan, Bing Crosby, Gordon Jenkins, Alfred Apaka, Al Jolson, Dick Haymes, Danny Kaye, Dan Dailey and Desi Arnaz. Two highlights include Sailor and Good Night and Good Dreaming which made their debuts on CD here. Both rare tracks were recorded in London, England in 1961. Includes liner notes by Patty Andrews.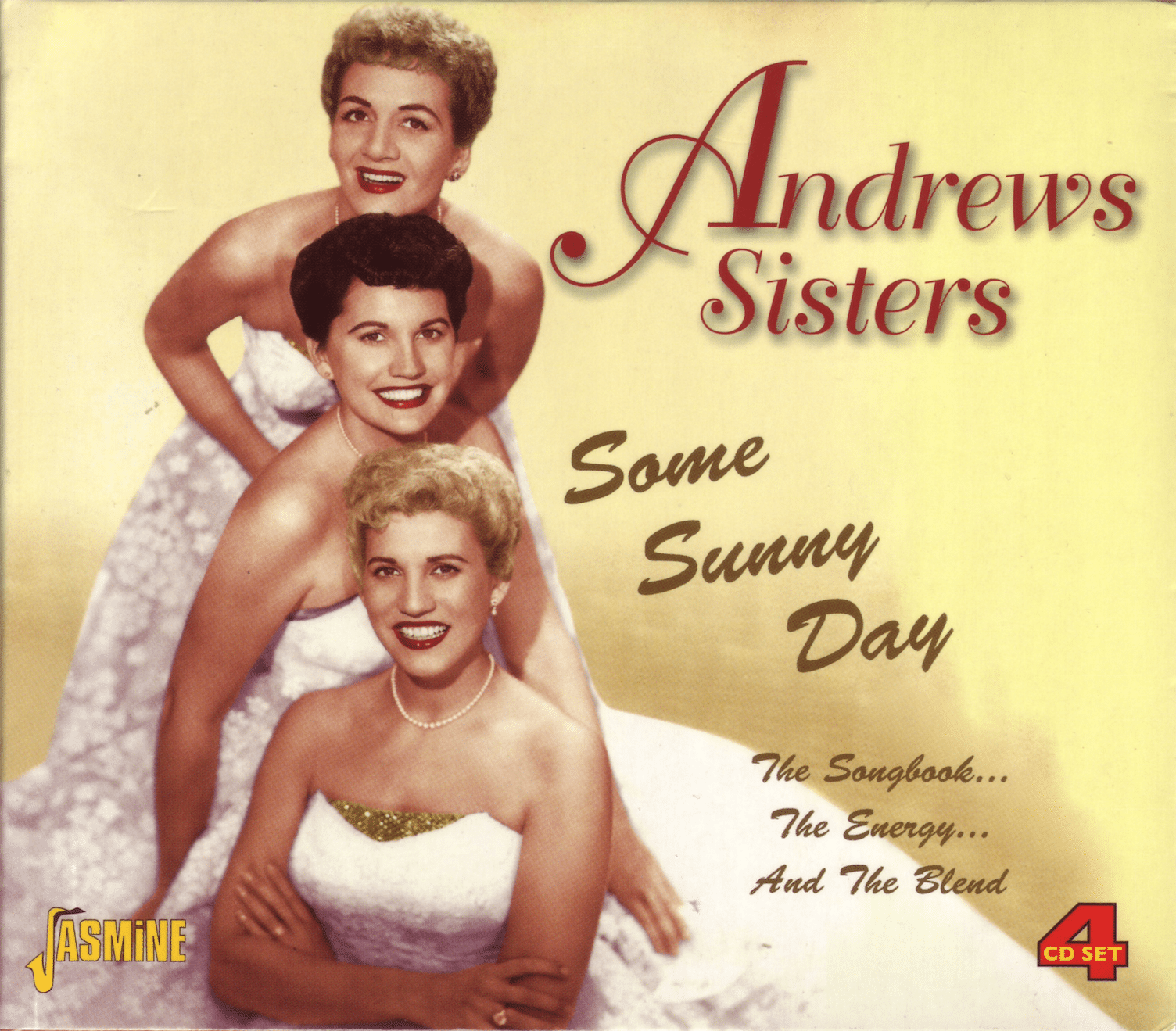 The Jasmine collections, whilst magnificent releases, can be further topped up by adding a good, basic hits collection to fill in a few gaps. MCA has a decent set called Their All-Time Greatest Hits. Then, another dedicated re-issue label called Sepia has two collections of further rarities that compliment the Jasmine releases. The Sepia releases are called Melody Time With The Andrews Sisters and Music Lessons With The Andrews Sisters. They feature 28 and 25 tracks respectively and, again, are highly recommended for all Andrews Sisters aficionados and include a fair few solo tracks from Patty Andrews.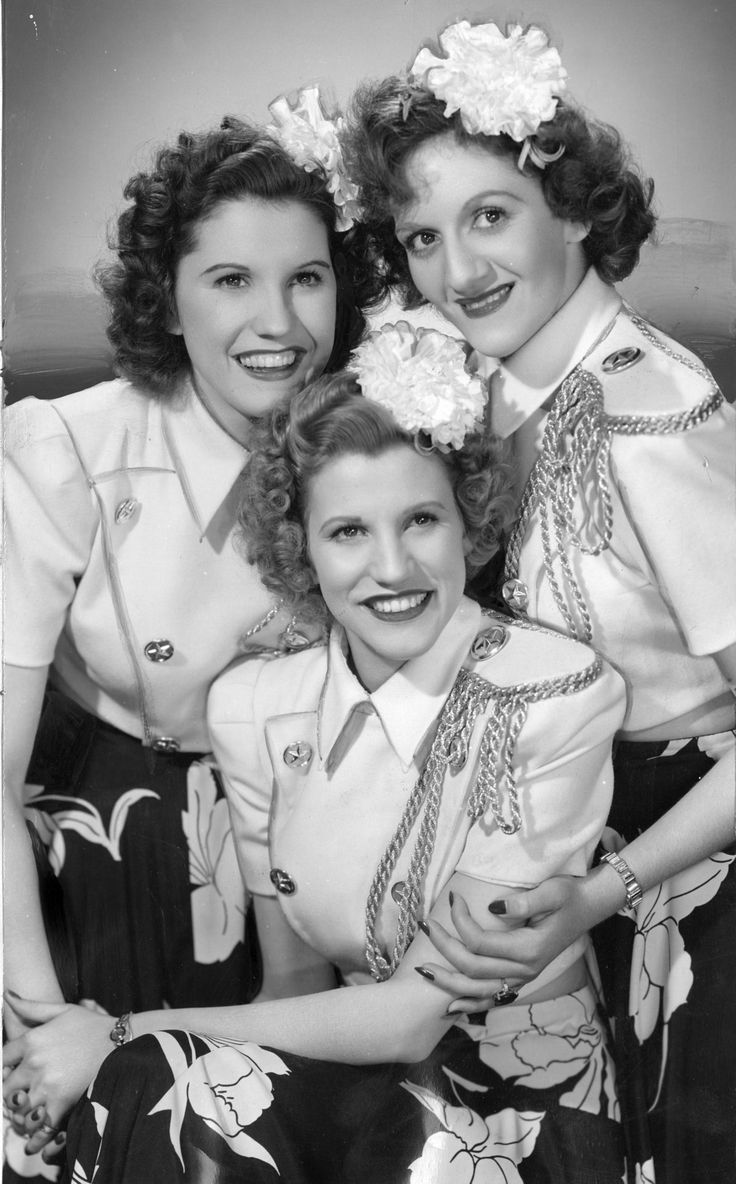 Whilst not the complete and utter Andrews Sisters' collection, the above releases provide most of the girl's releases for us all to enjoy. A unique blend of hits with many surprising rarities that will delight anyone interested in swing or vintage pop.