The Article
AK Ti8e earphones: built at Beyerdynamic's facility in Heilbronn
21st December 2015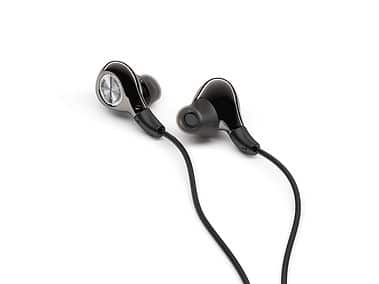 The company has launched in-ear headphones featuring Beyerdynamic Tesla technology.
The AK Ti8e earphones are built by hand at Beyerdynamic's facility in Heilbronn, Germany and come with accessories including a leather case, detachable, Kevlar-reinforced cables and eight choices of ear-tip.
The AK Ti8e arrives powered by a ring magnet. The single-driver design omits the need for crossover filters. The earphones also come with a special connection cable, a 2.5mm four-pin plug to fit the balanced output of Astell&Kern's portable players. A standard 3.5mm cable is also included. Both cables are Kevlar-reinforced.
The earphones also come with an array of ear-tips. Five different sizes of these silicon ear-tips are included, each with an oval shape. Prefer Comply Foam Tips? The earphones come with three sets of those too in small, medium and large sizes. The earphones will be priced at £799.
Click on www.amazon.co.uk for more information.