The Article
ACOUSTIC RESEARCH AR M2 & UA1: music player and head amp
22nd March 2015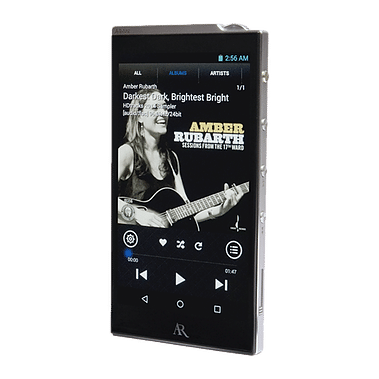 The company has announced the release of a new music player. Playing lossless music files directly from 64GB of solid state memory and a quad core CPU, it includes a line output and a headphone amp alongside a multi-touch, 5-inch HD screen displaying the company's MusicSurf user interface.
Contained in a metal housing, it supports FLAC, ALAC, WAV, AIFF, DSD64/DSD128 and DXD. Price is £900.
Also announced is the USB-powered UA1, a 24bit/192kHz UA1 DAC/heaphone amp. It arrives with a free copy of the JRiver Media Centre software for Mac and Windows. Supporting, WAV, AIFF, ALAC, FLAC, DSD64/DSD128 and DXD. Featuring isolated digital and analogue circuits, a Burr-Brown PCM1794A DAC,Burr-Brown OPA2134 current/voltage line out driver, Texas Instruments TPA6120A2 headphones amplifier, it also includes an ALPS analogue volume control and gold-plated brass RCA connectors. Price is £400
Contact www.acoustic-research.com for more information.