The Article
ACOUSTIC GEOMETRY PRO ROOM AND HOME ROOM PACKS
24th April 2019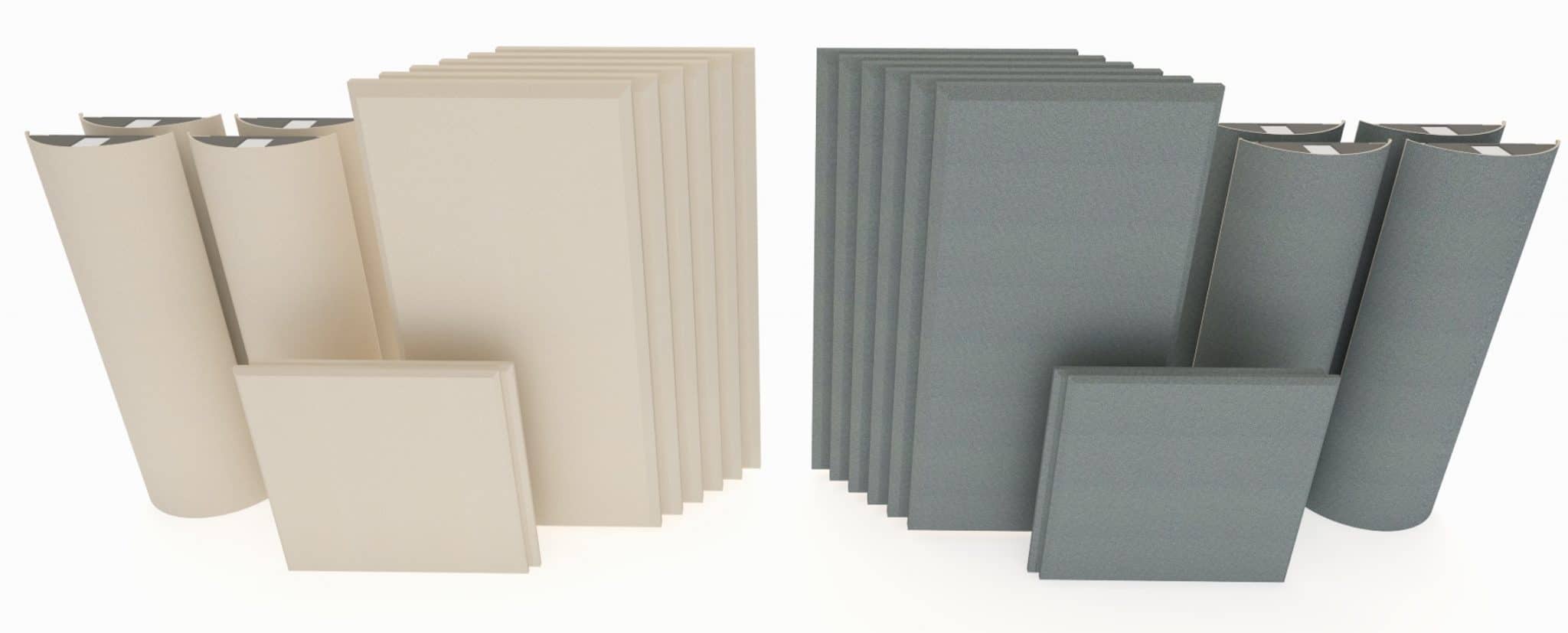 Acoustic Geometry's Pro Room Packs are a set of acoustical products aimed at the professional audio market while the Home Room Packs are a grouping of acoustical products designed for residential audio spaces
PRO ROOM PACKS

Acoustic Geometry's Pro Room Packs combine, "…phase-coherent diffusion, proven low-frequency room mode mitigation and broadband sound absorption," said the company.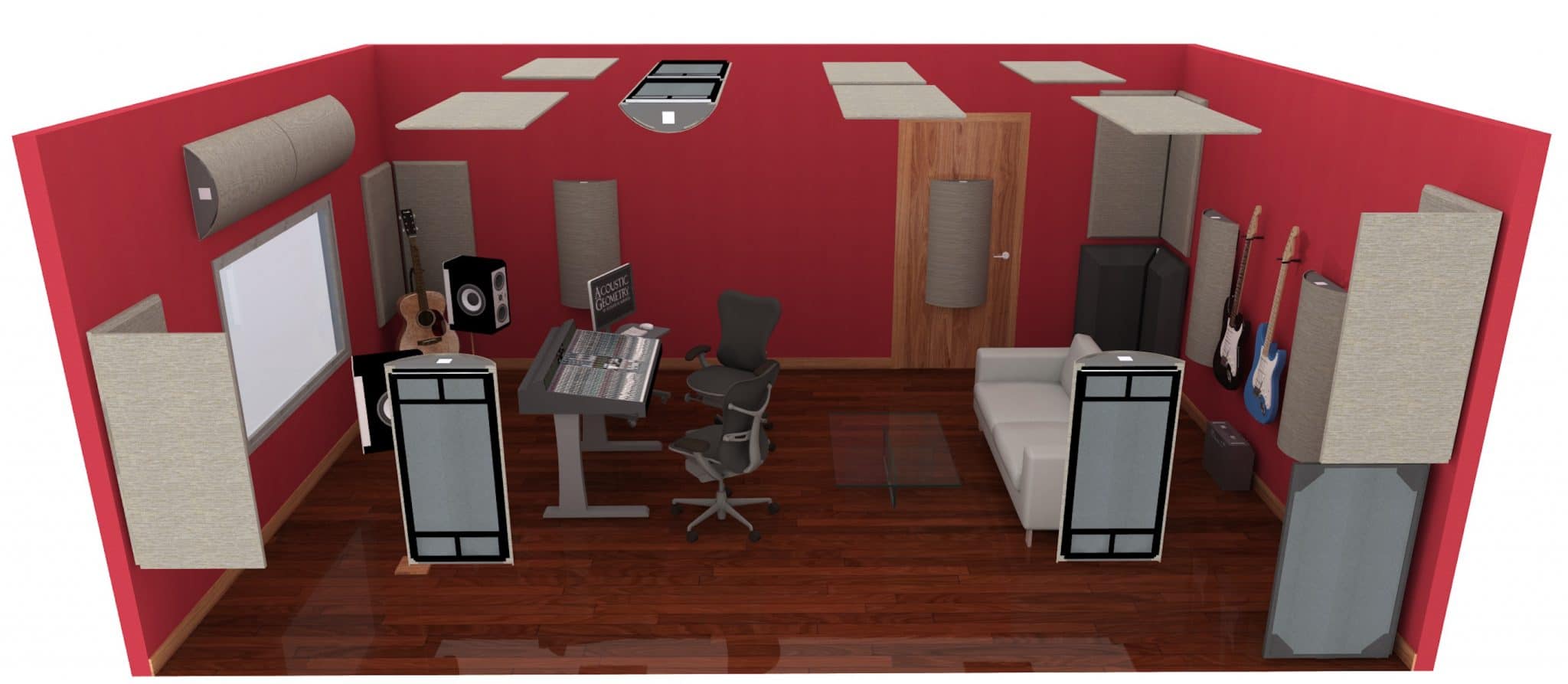 Pro Room Packs are available in six 'ship-from-stock' fabric colour options and 23 additional colours requiring a bit longer lead time. Colours range from Onyx and Birch, to Beach Glass and Sandy Pebble. Available as Pro Room Packs 6, 8, 10 and 12, all packages include Fabric-Wrapped Panels and Ceiling Clouds (absorbers), Curve Diffusors, Corner Sorbers and a complete set of mounting hardware. Pro Room Pack 10 starts at $5,759.25.
HOME ROOM PACKS
The Home Room Packs were designed to address a range of common residential acoustical challenges. This includes reducing echo and reverberation in small spaces (Pack 1 or 2) or combining broadband sound absorption with phase-coherent diffusion (Packs 3, 4 or 5).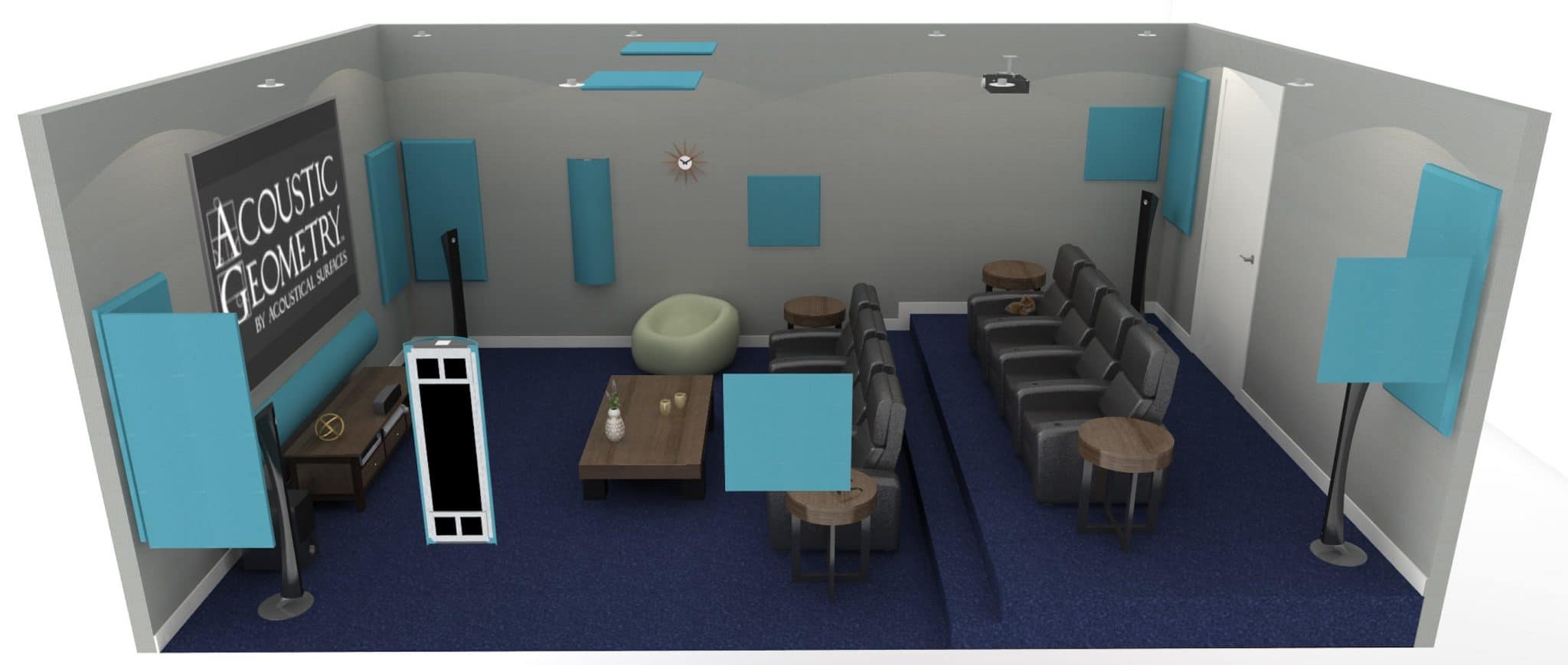 Room Pack 1 includes a set of six Fabric-Wrapped Panel sound absorbers that, "…improve the sound of smaller rooms, such as family rooms, dens or libraries." Pack 2's four additional larger and thicker Fabric-Wrapped Panel absorbers make it, "…ideal for controlling sound in small home theaters and medium-size media rooms."

The small Curve Diffusors included in Packs 3 and 4 evenly scatter sound energy for medium to large theaters, listening rooms and home studios. Home Room Pack 5 includes medium and small Curve Diffusors for larger home theaters, listening rooms and home recording studios applications. Packs start at $270.50.
Mounting hardware is included for all products in every Home and Pro Room Pack.
To learn more, click www.acousticgeometry.com. Videos are available on the Acoustic Geometry YouTube Channel (www.youtube.com/AcousticGeometry).
[Don't forget to check out my Facebook Group, The Audiophile Man: Hi-Fi & Music here: www.facebook.com/groups/theaudiophileman for exclusive postings, exclusive editorial and more!]