The Article
Acoustic energy Aego3 and lego sound3ar active speakers
2nd July 2016
Acoustic Energy has launched the AEGO3 and AEGO Sound3ar (no, no spelling mistake) active speakers.
The AEGO sub-sat series combines miniature satellite speakers with a subwoofer. The latter houses wired and wireless connectivity plus amplifiers for all three channels.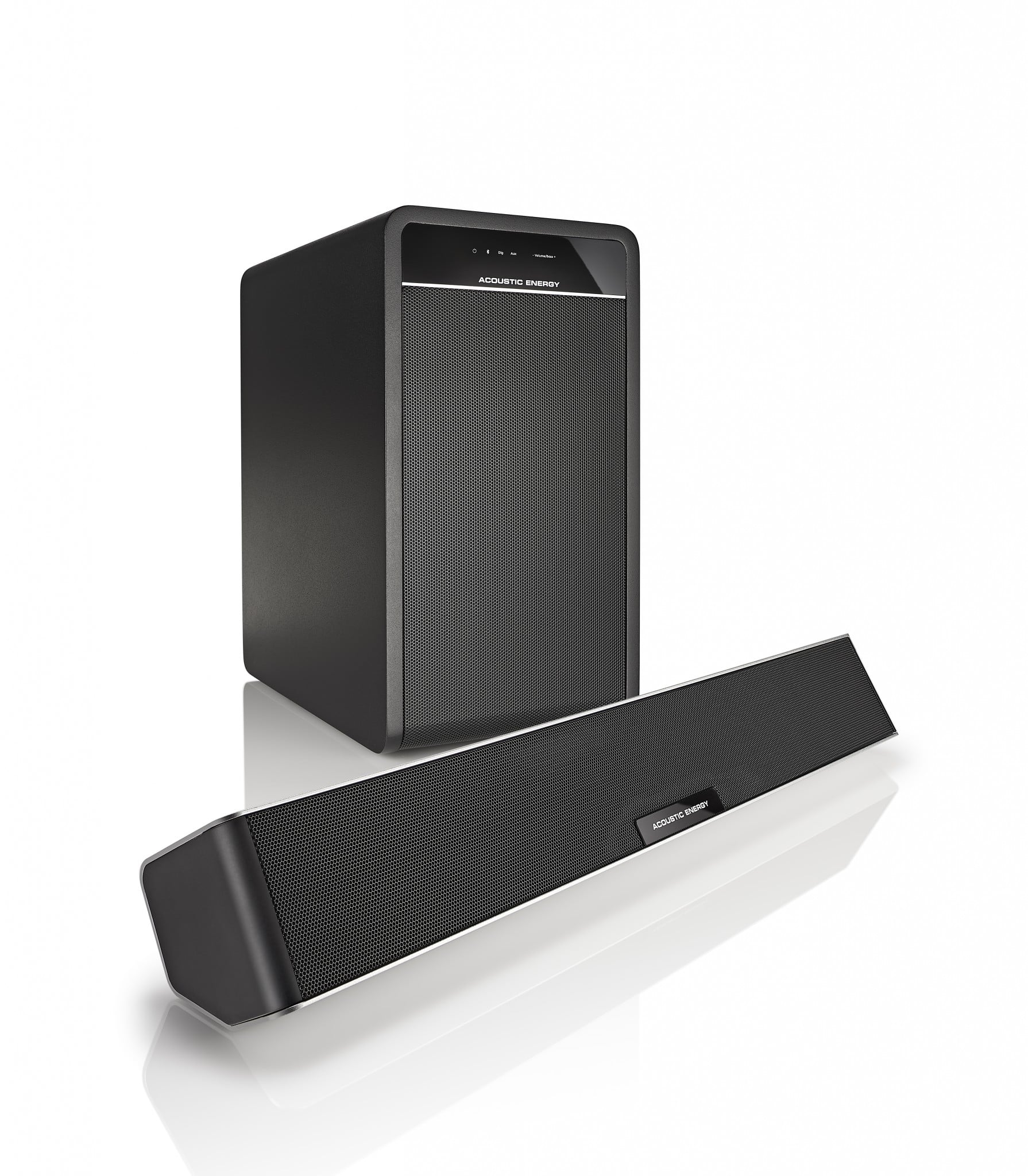 The AEGO3 will be available in two versions. The subwoofer plus stereo satellite package is now joined by a new subwoofer plus single-speaker stereo soundbar version known as the AEGO Sound3ar, that keeps the electronics and connectivity in the subwoofer. Both formats share the same subwoofer module featuring a suite of input connections including optical digital, analogue and Bluetooth aptX wireless while the aluminium alloy housing offers a rigid enclosure.
The AEGO Sound3ar adds additional mounting options. Placed on traditional AV furniture, the Sound3ar sits with the drivers facing upwards at 30 degrees. For those with TVs on the wall, the Sound3ar also offers flush-to-wall keyway mounting options.
Housing the input connectivity, amplifiers and LED status, volume and bass level indicators, only the subwoofer need be connected to the mains and your input devices. This simplifies connectivity to the AEGO3 satellites or Sound3ar with just the dedicated RCA to RCA AEGO speaker cables supplied.
Price for the AEGO3 and AEGO Sound3ar is £200 each.
For more information click on www.acoustic-energy.co.uk   or call 01285 654432.