The Article
Acc-Sees 7" Clear PVC Outer Sleeves/Analogue Studio 12″ Inner Sleeves, Pack 50
3rd February 2015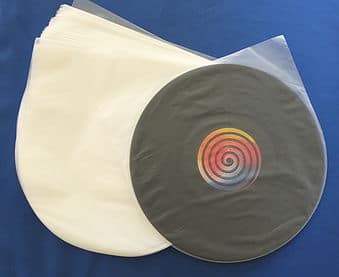 Often neglected in the after-care market, the 7" single is, in fact, in more need of care and attention than a standard LP. That at least arrives in a relatively thick gauge card outer sleeve with an inner to boot. The majority of 7" sleeves are found with fragile paper sleeves or thin card if you are lucky. For those seeking out precious second-hand discs, then you are fortunate to have any sleeve at all! If you do have a half decent sleeve present on a 7" then protecting it is absolutely paramount.
The Acc-Sees 7″ PVC sleeves are hard wearing and durable and arrive with a thumb-shaped cut out at the top of the sleeve to provide easy access to the record within. They also protect against stains and creases and will help to retain the value for your investment.
On a similar note, LP records also require protection but of a slightly different type. Many arrive in a sturdy outer sleeve, which is great but it's the inner sleeve that often causes contention. There are still far too many records out there whose parent label tries to cut financial corners by utilising a simple paper inner sleeve as so-called protection.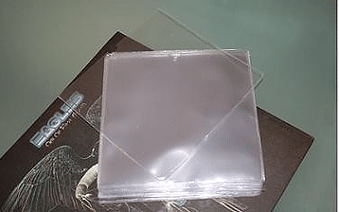 For example, I received a beautiful box set, recently, packed with the entire discography of Ian Dury & the Blockheads. The box costs a tear jerking £140 which is, what, $210? $215? (For my friends in the USA). Well pressed, sturdy box, heavyweight vinyl and…paper inner sleeves! Crazy. Not just crazy, slap-dash, unprofessional and, more damning than that, a record label which shows a complete ignorance of what 'audiophile' is meant to be about. A market they are supposedely serving in the first place. And they're not the only culprits.
A paper inner acts as a mild strain of sandpaper, abrading your record every time that you pull it out and pop it back in again. Made from 0.38mm anti-static material, the analogue Stuio samples are made from high density polyethylene. These round bottomed inner sleeves are very gentle on your records and strongly resemble those more expansive sleeves sold by Nagaoka. They provide a highly efficient storage medium and will extend the life of your records by many years.
---
Price: Acc-Sees 7″ Clear PVC Outer Sleeves – £3.99
Analogue Studio 12″ Inner Sleeves, Pack 50 – £15.99
Tel: 01733 350878
Website: www.analogueseduction.net