The Article
A50s Balanced Head Amplifier From Topping
22nd September 2020
Featuring pre-amp facilities and arriving in an aluminium, CNC-machined chassis, the A50s uses NFCA modules
Eh? NFCA modules. Otherwise known as Nested Feed Composite Amplifier modules set here in a balanced configuration.
According to the company, the unit also uses a, "…voltage-current hybrid architecture [for] low noise and distortion performance."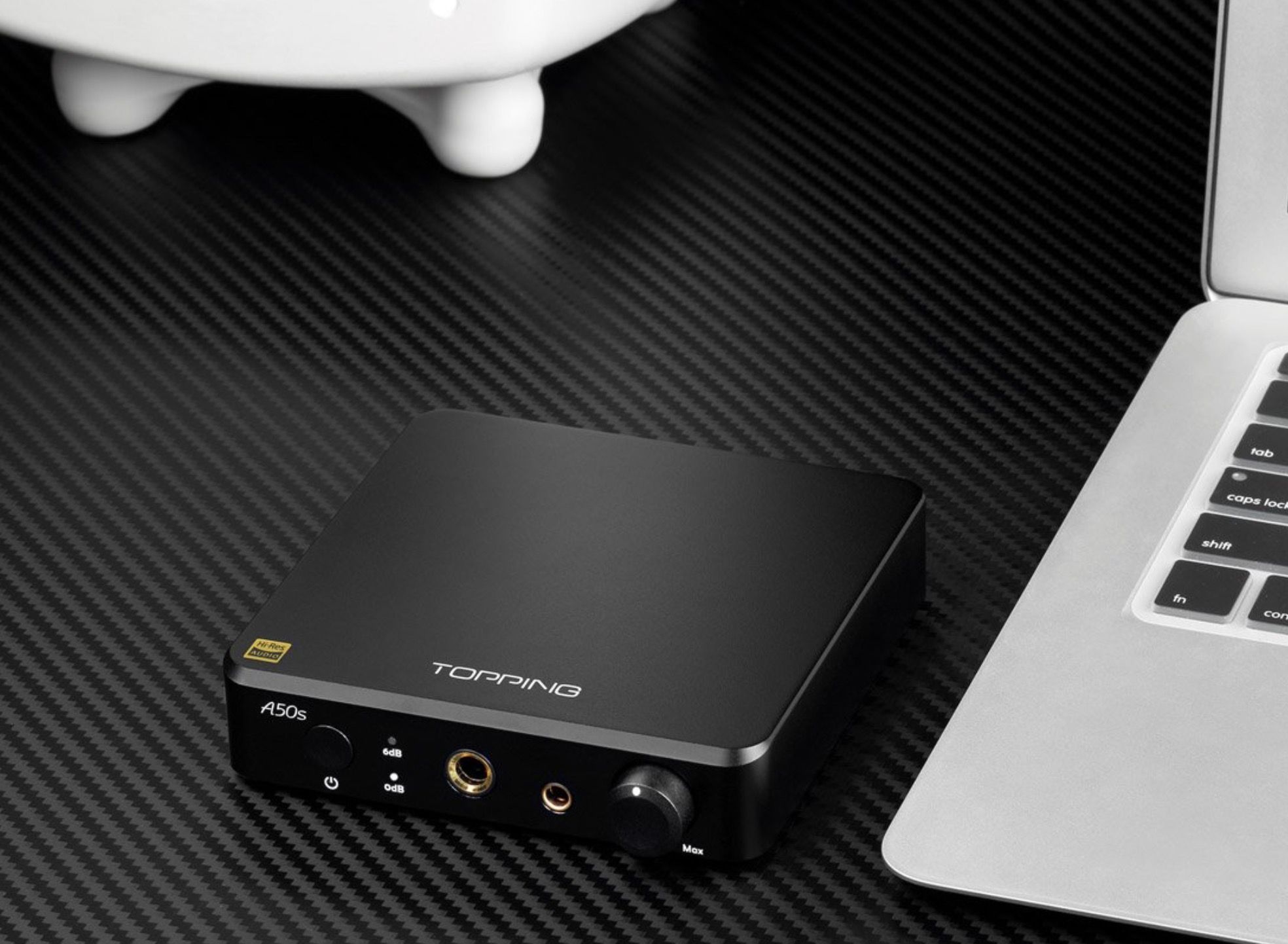 The high current output reportedly makes the A50s suitable for driving low impedance, while the high voltage output benefits high impedance headphones.
Despite having only single-ended RCA inputs, the Topping A50s headphone amplifier's internal circuitry is internally balanced. The front panel features a 6.35mm single-ended output and a 4.4mm balanced output, separately powered.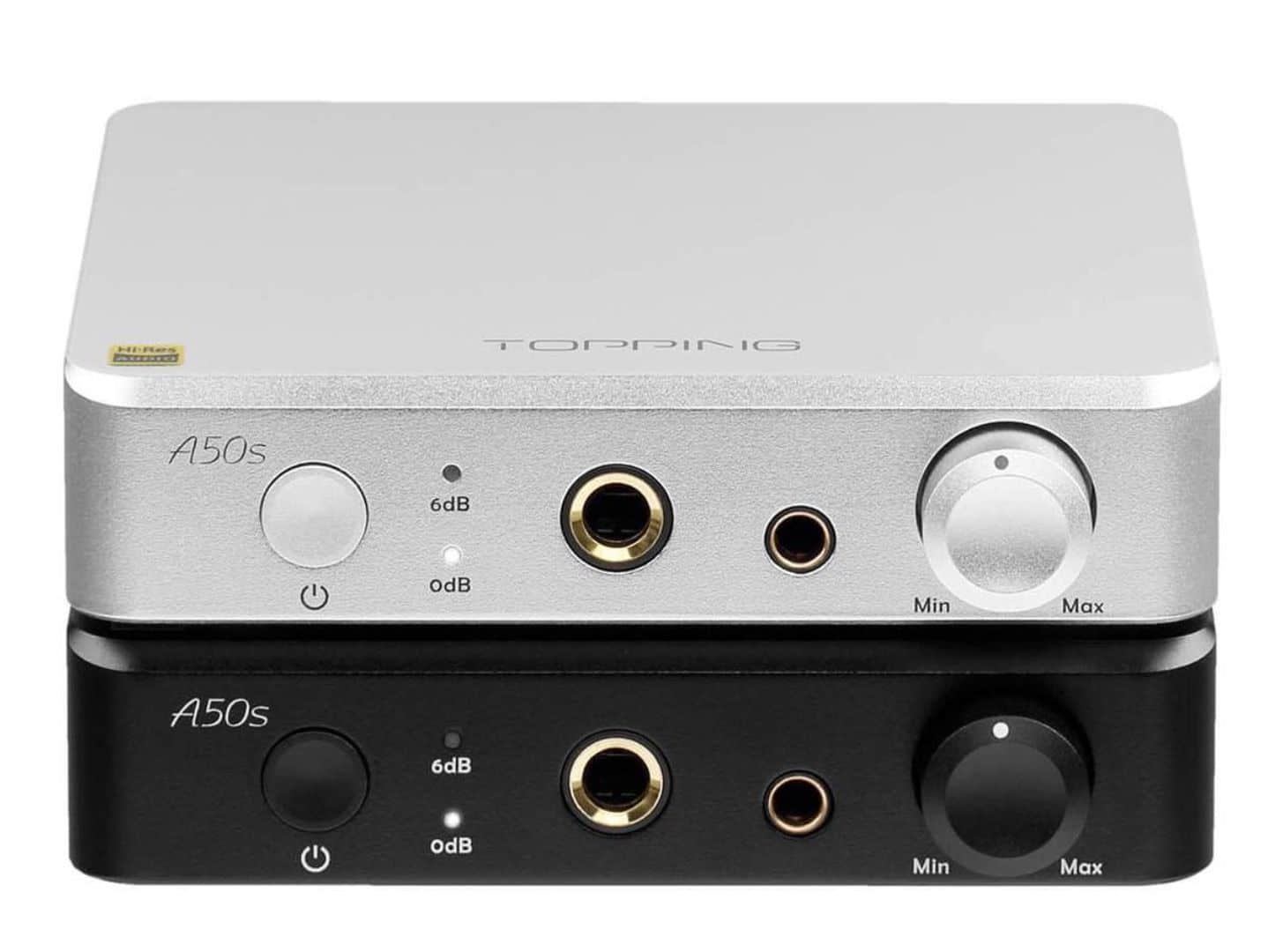 Besides being a headphone amplifier, the A50s is also a preamplifier. A pair of single-ended RCA outputs on the rear panel provides a preamp output connection to a power amplifier or powered speakers.
The gain levels of the A50s allow for switching between 0dB/6dB (single-ended) and 6dB/12dB (balanced) using the power/gain switch button on the front panel.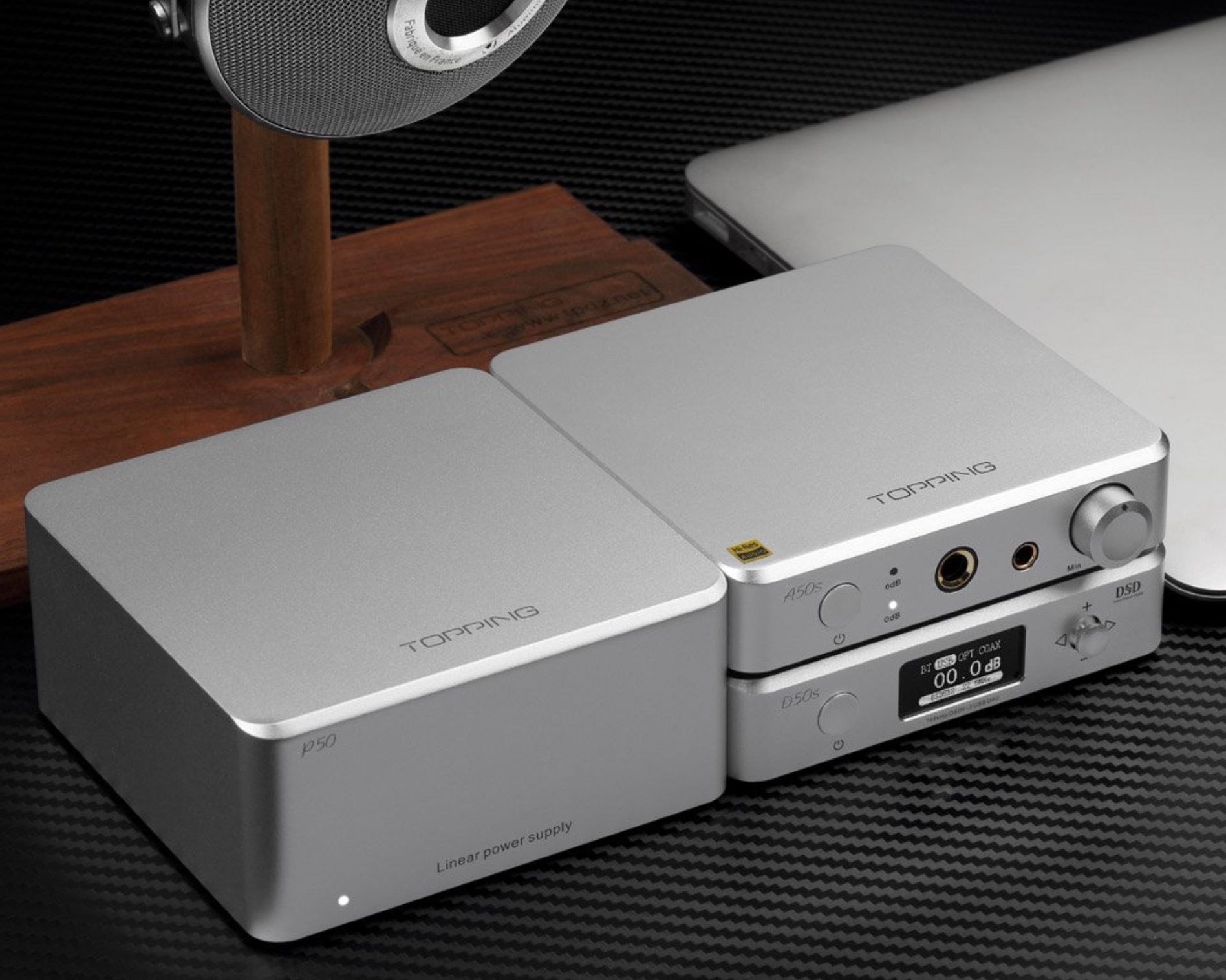 Available in black or silver, price is £156 and ships with a 15V DC adapter. A separate linear power supply (above, left) is apparently also available. More details hopefully to follow on that one.
To read more, click hifigo.com