The Article
A SHARP SHOCK TO THE SYSTEM
6th May 2022
Author: Vernon Joynson
Publisher: Borderline Productions
Price: £75
You know, I've been doing the journalism thing for a few decades now. If you asked me to run off 1,000 words or so on any given subject, it wouldn't take me too long to sort that out for you. As for our Vernon? Blimey. I stand in awe at the man's textual accomplishments. Mr Joynson rattles off a 1,000 pages before tea, never mind 1,000 words. 
This book is no exception. It's also a staggering achievement.
This monster of a tome is monster sub-titled thus: A Comprehensive Guide To UK Punk, New Wave, Post-Punk, Mod Revival, Neo-Psychedelia, Goth-Rock & Electronic Music 1976-1986
This book is actually a sequel to Joynson's Tapestry of Delights, the two volume edition, which looked at UK music from 1963 to 1976.
It's a big subtitle for a big book. How big? 1,440 pages big. That's how big.
This new paper-based phenomenon is sold as a numbered, limited edition. Numbered? Indeed yes, you'll find a neat little number added to the inside front cover, in case you can't find it. There are 1,000 copies now out there.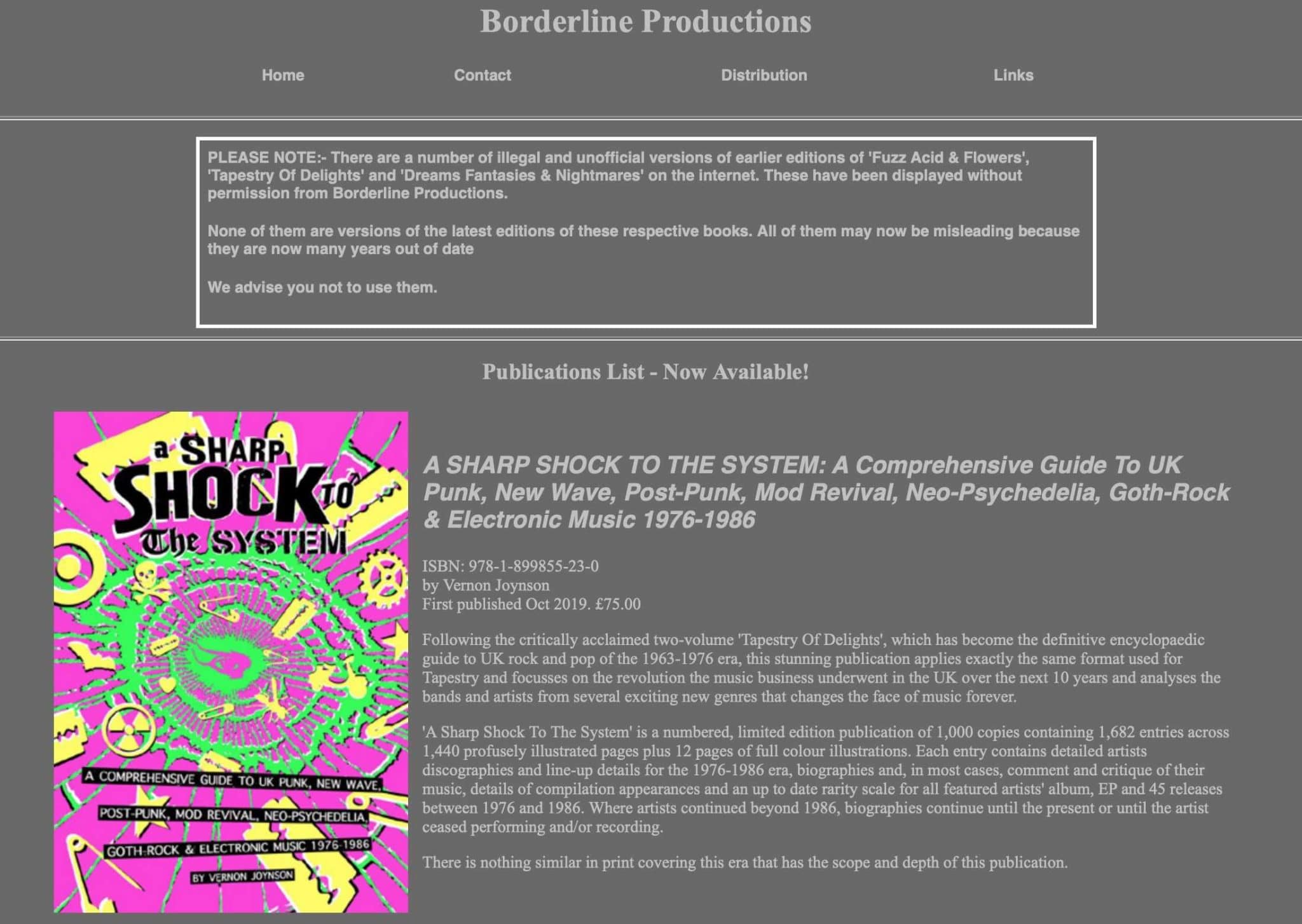 If you do grab one then you'll find 1,682 entries plus 12 pages of full colour illustrations featuring bands, artists, LPs, 45 singles, EPs and, let's not forget, cassettes and where artists continued beyond 1986, biographies continue until the present or until the artist ceased performing and/or recording.
And those artists actually roam further than the large subtitle suggests because you'll also find synth-pop, indie-pop, indie-rock and alternative rock plus industrial acts. The book also looks at sub-genres including cassette culture, power pop, punk variants, the mod revival and more. There's also Irish artists added in for good measure plus the odd band from outside the boundaries such as Australia's The Saints and France's Stinky Toys because they were based in the UK and/or found success here and were part 'of the scene'. 
I like that flexibility in A Sharp Shock. That is, the book runs with the music and the passion and doesn't knock itself out with too many boundaries.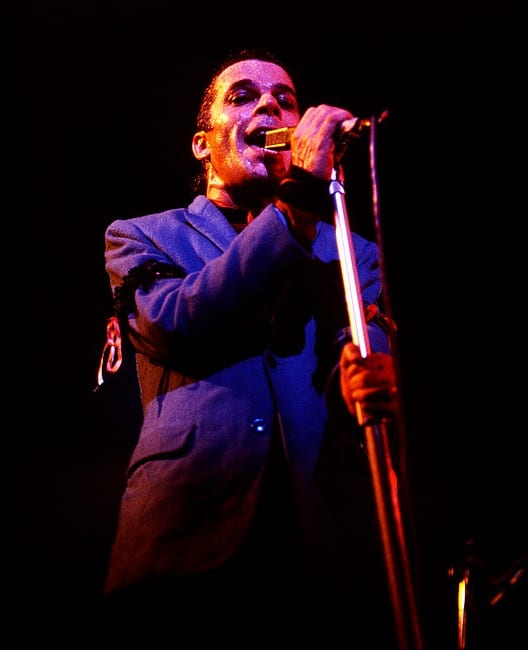 That said, even with a book of this size, Joynson has made some editorial decisions by giving biographical but not full discography information on larger 80s artists that fit within the ska, 2-tone, disco, soul and reggae domains.
One interesting facet is the rarity scale code and its accompanying price range which might help in terms of pricing, if you're buying/selling any of the included releases. Hence, the code SC is 'Scarce' and valued at £18-£35 while R1 is 'Rare' and valued at £35-£60 and R7 says that 'Only a Handful Exist' with a price at £1,500+.
The layout of the book is classic Vernon but, in case you've never grabbed one of his books before (and you should), here's how these things roll.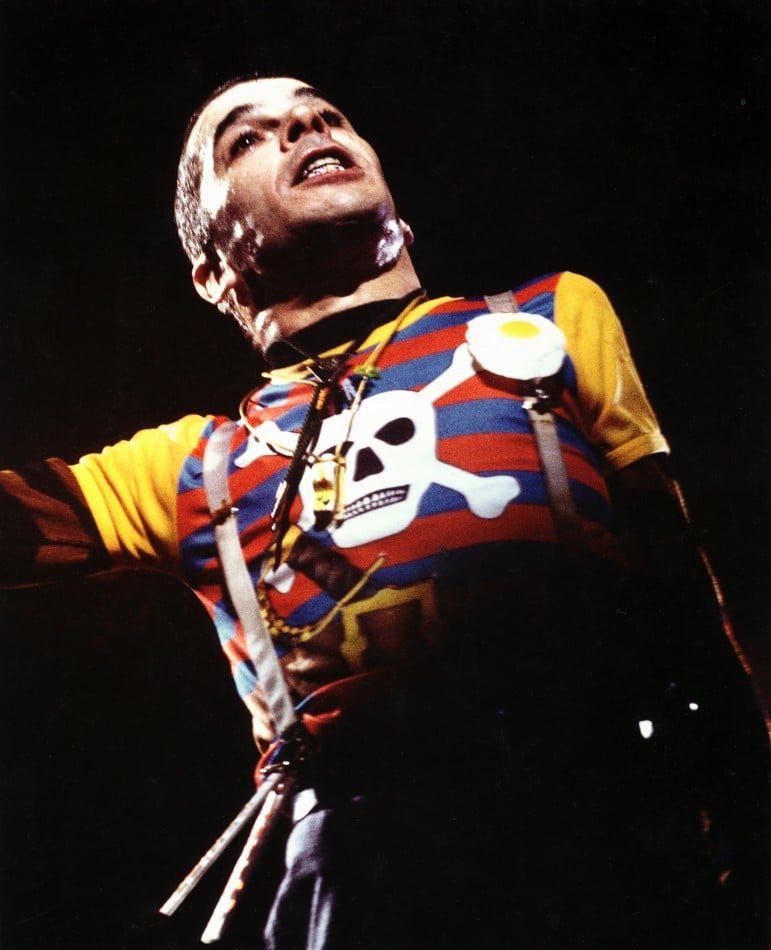 Let's pick someone at random. I'll go for Ian Dury & The Blockheads. You get a band-member run down, what they did in the band and what line-up they belonged to. There's an album run down including label, catalogue number and year of release. A host of release notes on each including value, different territory, format and limited-edition versions, compilations and live releases, EPs and single releases, reissues, a full biography and information on the band since Dury's death. 
About six pages of closely-printed, A4-packed information in small type! The detail in A Sharp Shock is wonderful but there's also emotive inserts here from Joynson. This is not a robotic academic tome. For example, Joynson disapproves of the departure of Chas Jankel and the inclusion of replacement, Wilko Johnson in 1980, the band's "…material was seldom as strong again," he says.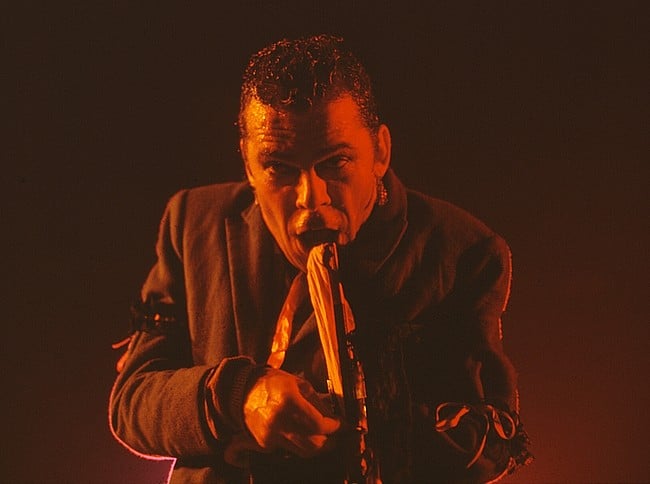 Offering years of reading enjoyment and serving as an enormously valuable reference for fans, collectors, buyers and sellers, A Sharp Shock to the System is a triumph and easily worth the asking price. 
[Want to stay up-to-date with The Audiophile Man's published stories? Click the 'Subscribe To Blog Via Email' box, located on the top-right of this page (desktop) or keep scrolling on your mobile to find the same and make sure you never miss a news piece, feature or review!]