The Article
Tannoy Revolution XT adds a Dual Concentric driver with Omnimagnet motor and Torus Ogive Waveguide
21st April 2015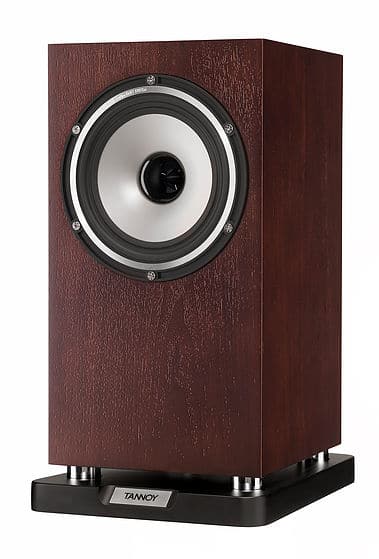 Revolution XT is Tannoy's first loudspeaker series to use the new Dual Concentric driver with Omnimagnet motor and Torus Ogive Waveguide. Both HF and LF drive units utilise a single shared magnet and a waveguide integrating a Torus (donut shaped) HF diaphragm and an Ogive (bullet shaped) phase plug.
The new design allows the high frequency unit to be moved forward and yet still remain physically time-aligned to the LF cone. The shallower waveguide, with its more aggressive flare, allows rapid expansion of the wavefront.
Revolution XT cabinets are based on the Revolution formula of a trapezoid and a heavyweight, braced cabinet construction. Revolution XT floor-standing models (XT 6F and XT 8F) employ a reflex-coupled dual cavity design. The design uses two internal cavities with tuned porting between the two.
The new plinth is an integral part of the design's acoustic engineering, forming part of the reflex loading system on the XT6 bookshelf and the 6" and 8" floor-standing models. On these three models, energy exits from a down-firing port and is directed into the room.
Revolution XT cabinets are available in either dark walnut or medium oak real wood veneers. The integrated plinth on floor-standing models features chunky, aluminium floors spikes with locking thumb wheel and chrome pillars. The Revolution XT6 stand mount and XTC centre-channel model have matching plinth assemblies for stability. The XTC plinth allows the speaker to be tilted up and down.
Prices for each pair are: 8F walnut/oak is £1,299, 6F walnut/oak is £999, XT 6 walnut/oak is £599, Mini walnut/oak is £399, XTC centre walnut/oak is £399.
Click on tannoy.com or call 01236 420199 for more information.