The Article
Dynaudio's Excite X14A, an active compact loudspeaker
21st May 2015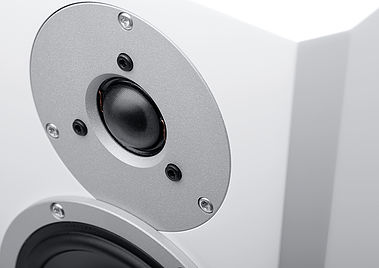 Danish loudspeaker specialist Dynaudio has announced the Excite X14A, an active compact loudspeaker, utilising a bi-amped configuration. One 50W digital amplifier powers the MSP (magnesium silicate polymer) long-throw woofer/midrange driver while a second 50W digital amplifier powers the soft dome tweeter. A rear-ported bass-reflex is also included.
The Excite X14A features three equaliser switches that allow you to fine-tune the sonic performance when placing the speaker near a wall, corner or free standing. The bass, midrange and treble can all be individually adjusted in three levels. The high-pass filter (60Hz or 80Hz) allows you to optionally combine the Excite X14A with a subwoofer. With the high-pass filter engaged, lower bass frequencies will be filtered out to be covered by a dedicated sub.
The speakers are available in four different cabinet finishes: satin white, satin black, rosewood and walnut. Price is £1,350.
Click on www.dynaudio.com or access [email protected] for more information.