The Article
Chord Company launches the Sarum Super ARAY
21st November 2015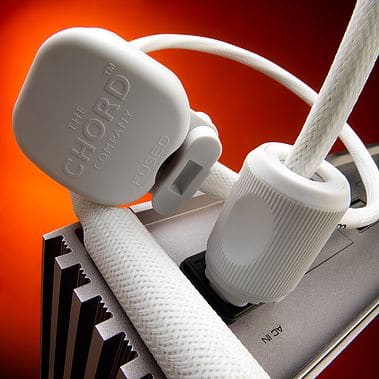 The Chord Company has launched the Sarum Super ARAY, part of The Chord Company's new flagship Sarum Super ARAY range.
The new RCA interconnect cable uses micro-polished silver-plated conductors, with a gas-foamed PTFE dielectric and high-density foil and braid combination shielding. Key improvements include the proprietary Super ARAY technology and a new PTFE plug surround.
Existing owners of Sarum Tuned ARAY or Sarum cables, can return them to The Chord Company for an upgrade to the new Sarum Super ARAY specification. The cables are completely disassembled and then re-built. Signal pins and earth shrouds are examined and replaced if necessary and the new Super ARAY conductors are fitted. The cable is then re-built with the new PTFE plug surrounds.
Owners should contact their nearest Chord Company Sarum retailer for more information in the first instance but further details are available on The Chord Company's website.
The Sarum Super ARAY RCA, XLR and DIN interconnects are available in standard 1 metre lengths. Custom lengths can be made to order.
Prices are: Sarum Super ARAY interconnect 1m RCA £1,900; additional metres £850. Upgrading a Tuned ARAY RCA to Super ARAY specification £550.
Call 01980 625700 or click on www.chord.co.uk for more information.