The Article
Blue Horizon's Sanctum: isolation platform
7th February 2016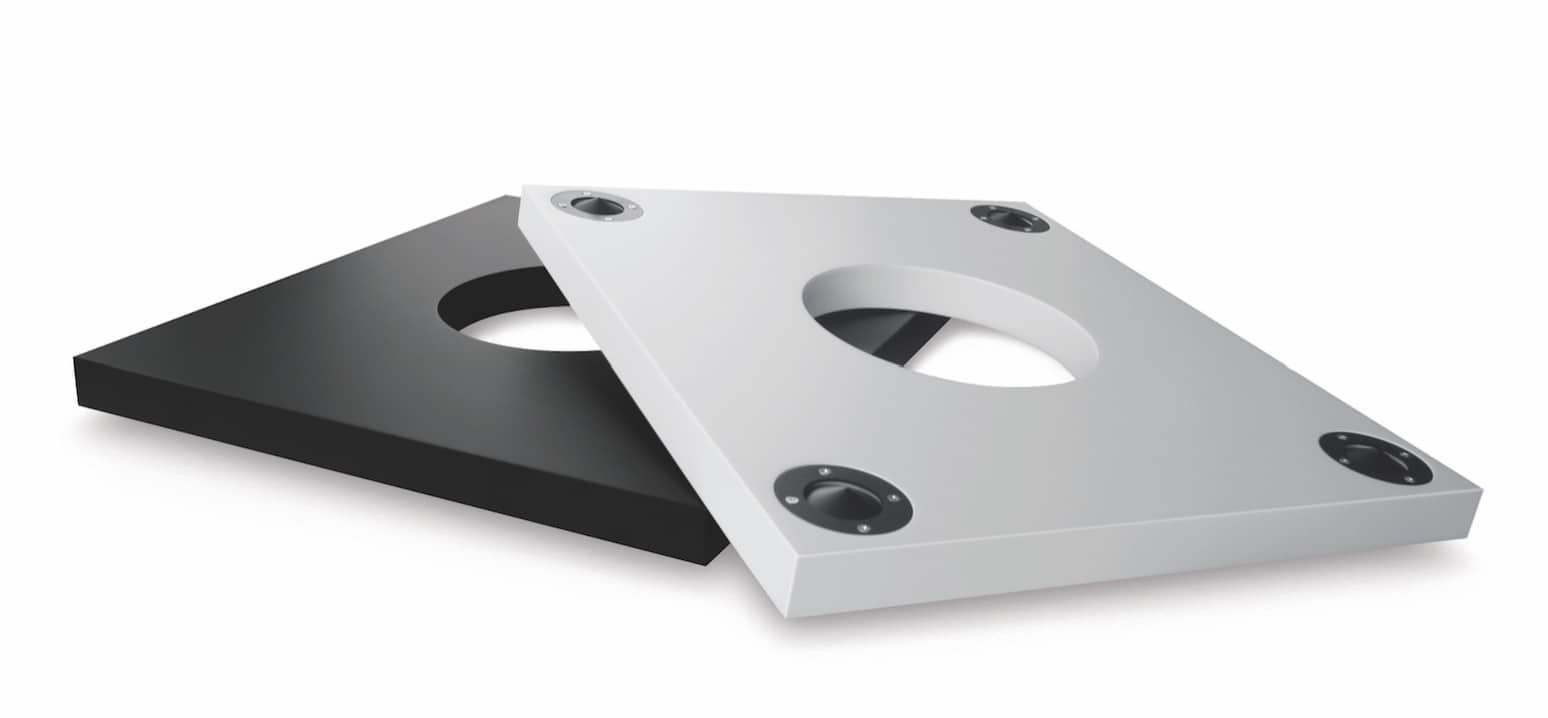 Blue Horizon's new Sanctum isolation platform is specifically designed to isolate individual high-performance components such as turntables, DACs, preamplifiers, power amplifiers, CD players and streamers from all sources of unwanted vibration.
The platform's construction brings together a selection of materials from opposite ends of the elasticity spectrum, combining them to reduce resonance. The platform shelf is made from high density fibreboard (HDF). Unlike woods with a fixed grain, HDF does not expand or contract with climatic changes.
The HDF shelf offers four recesses, one at each corner, and a circular central hollow designed to eliminate any standing waves within the shelf itself.
Each of the four corner recesses features an isolation foot made up of three key elements:
A dense compound of cork, rubber and leather.
A 'visco-elastic' polymer
A precision-machined spiked aluminium cone.
Each isolation foot's complete assembly is held in place by an outer ring which prevents the individual parts from dropping out when the platform is being lifted into position, but which decouples once the Sanctum is in place, leaving the platform freely floating on the isolation feet.
To protect furniture surfaces, the Sanctum comes with four 5mm spike protection feet.
The Sanctum comes in two finish options: matt black or matt white and spans 450 x 400) x 40mm. Recommended 30kg maximum load. Price is £195.
Click on www.soundfowndations.co.uk or call 01276 501 392 for more information.