The Article
4PR & VARISTRAND FROM KIMBER
20th October 2022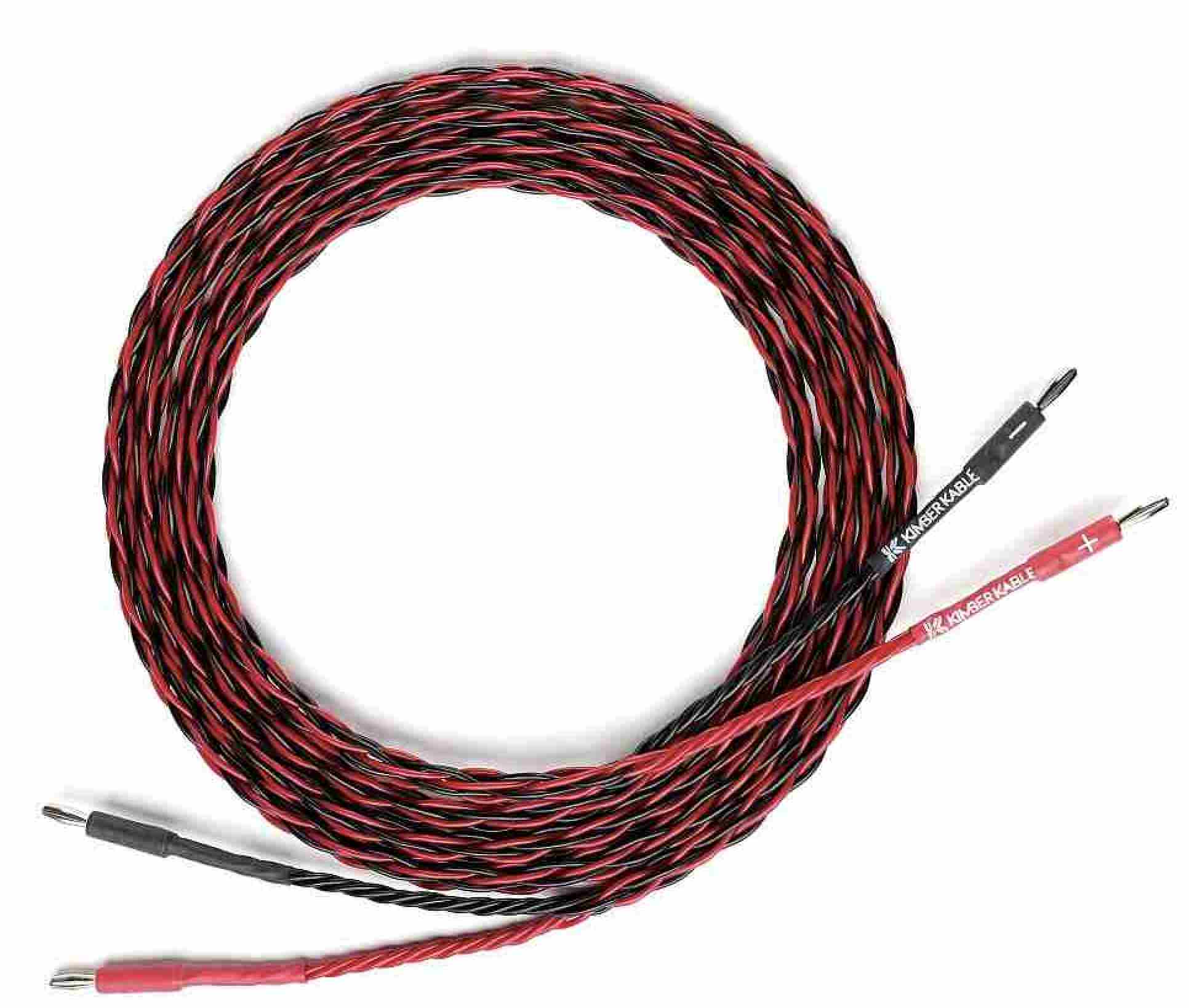 Looking for speaker cables but your budget is a little on the sensitive side? Paul Rigby might have a possible solution
Kimber is based in the USA, W.Ogden in Utah, to be precise. Boss, Ray Kimber has been in the HiFi business for quite a while, the audio business for longer than that. Back in the 70s, Ray Kimber ran a sound and lighting company in Los Angeles and used to kit out large and other groovy discos.
Oh, how things have changed. From strobes to speaker cables, eh?
And that's why we are gathered here. These speaker cables are (relatively) low in cost, though. More than that, they are new variations of an old classic. The 4PR speaker cable design has been going since 1979. Along with the more expensive 8PR variation, the 4PR cables where the first cable products Kimber pushed out onto the market.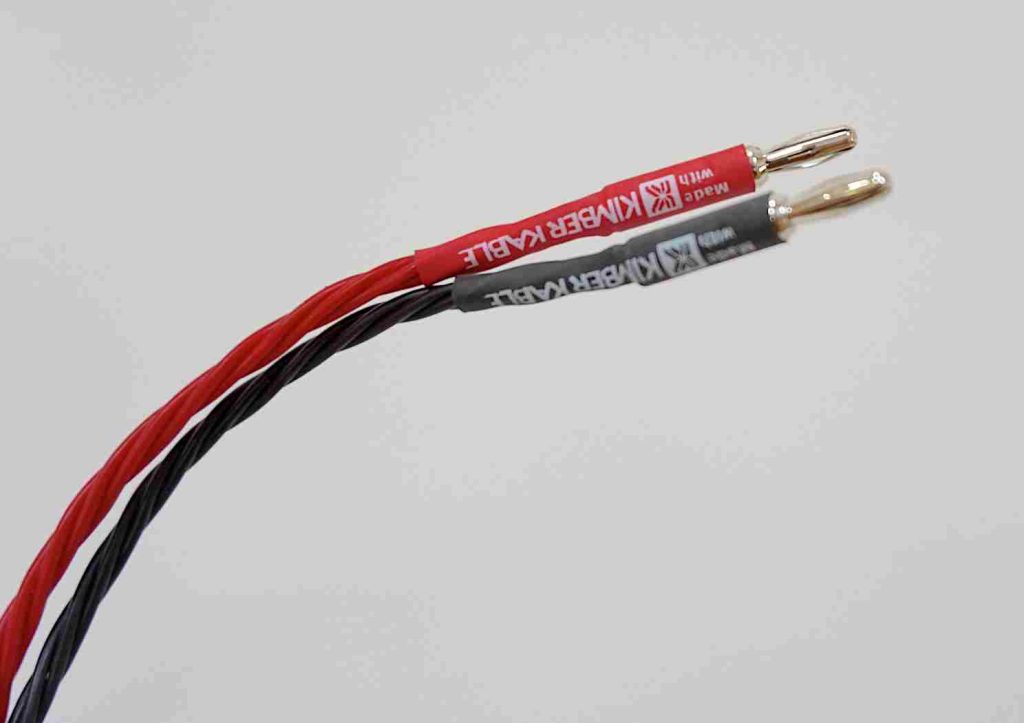 Later on, Kimber revisited the 4PR design and produced his evolved 4VS cables. This design integrated VariStrand conductors into the classic design. 
If you check out a typical cable, and hack your way inside, you'll note that your typical cable is based around a number of different wires (conductors), bunched together and built in and around a bunch of additional technologies to enhance the sound. Those wires (conductors) tend to be of the same size. In the VS series, they are not. The thickness changes to – says Kimber – spread the frequency response evenly, so one frequency doesn't dominate. Conductor diameter variation is the solution, apparently. So that's your 4VS, right there.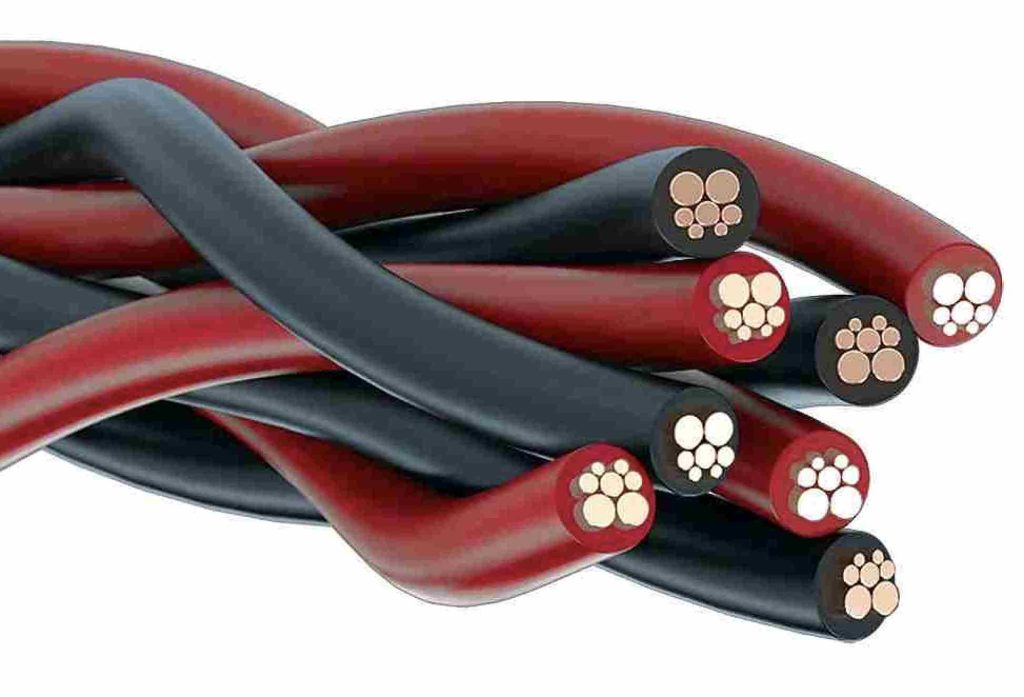 These new 4PR speaker cables, which feature oxygen free electrolytic copper, look to go one better by combining the original 4PR ethos with the 4VS tech. While still looking to keep the price down to manageable levels. 
Also, if you take a look at the cables in the accompanying images, you'll also notice that they are woven. I remember being there, a good few years back now, when the boss at Black Rhodium cables was talking to me about how he noticed that the noise floor dropped if he wove his conductors in a helix pattern (I'm not suggesting he invented the system but that's when I personally became aware of it). Well, that fashion has continued because hey, it works. And Kimber cables have it too. 
You'll also notice that the cables are covered in Polyethylene with, in my case, banana terminations. 
So how do they sound then?
SOUND QUALITY
I began with CD and The Pearl from the Emmylou Harris album Red Dirt Girl (Grapevine) plus excerpts from the Frank Zappa vinyl album, Hot Rats.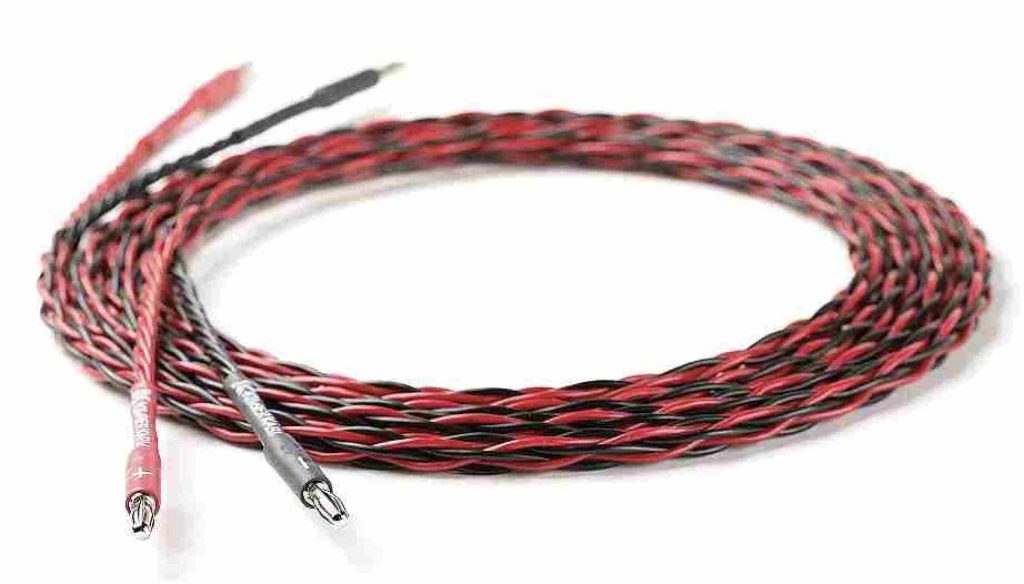 Sound output is interesting on this one. The 4PR might not have the ultimate precision, that neat and tidy overall presentation that you might find on a similarly-priced Tellurium Q suite of similarly priced cables, for example, but what the 4PR does give you is energy.
By 'energy' I mean and open and bold sound and one that offers excellent bass performance. The low-end from both sources was firm and full of impact which pushed the music ever onwards. There was a real sense of pace from the 4PR.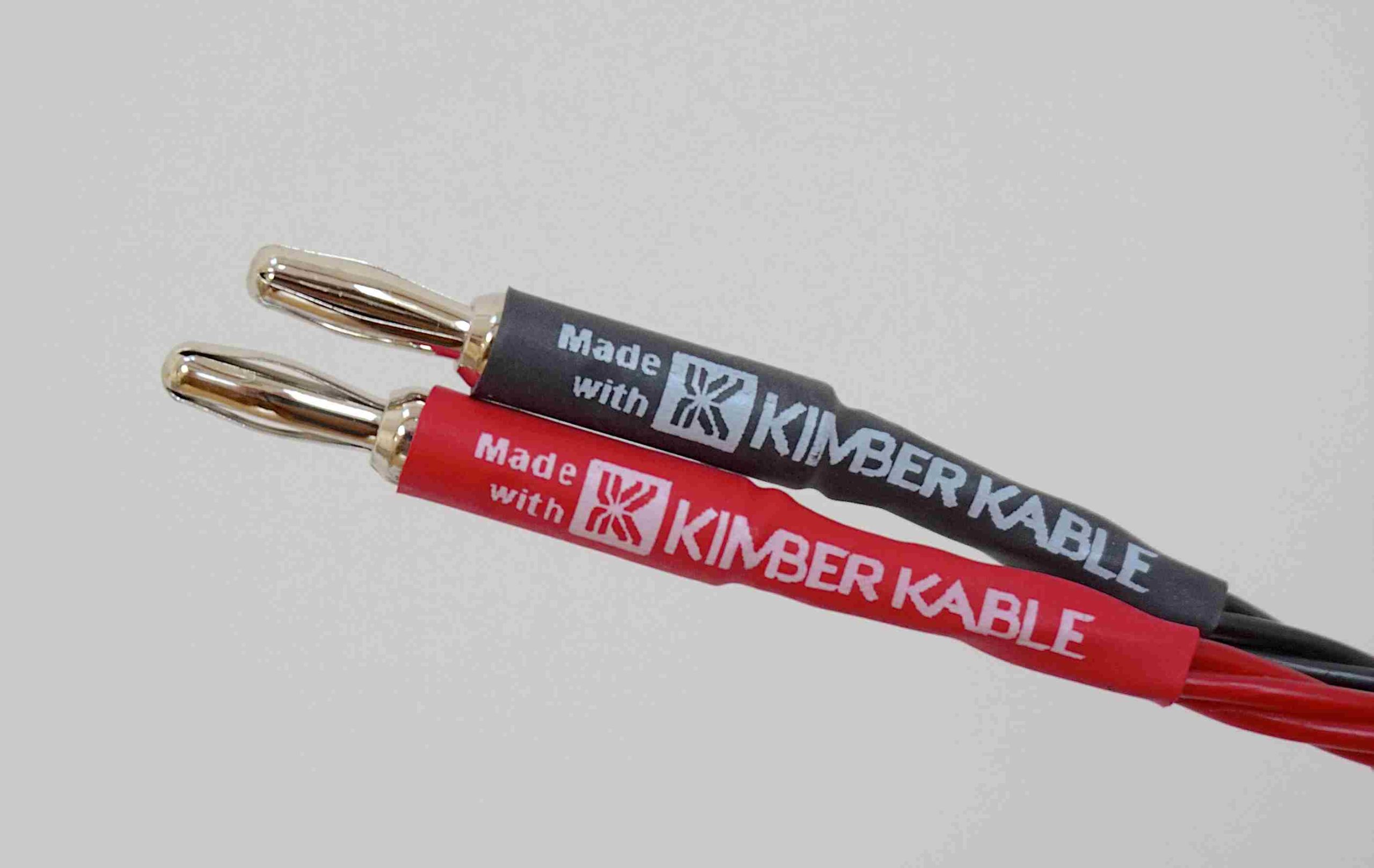 Sure, the focus wasn't quite there but there was a tonal balance that was certainly attractive. 
That tonal balance meant that the overall sound never really felt weighted toward any one frequency. Treble, mids and bass all felt like they were working as a team but in an open and rather cavernous soundstage.
In terms of midrange performance, mids could have been a little more disciplined I feel, they wandered towards a 'well lit' feel. Never bright, I'm not taking about edgy or even clinical but I would have liked to have tamed the mids just a touch to add an extra level of focus, to add a more naturalistic presentation. 
CONCLUSION
The signature aspect of these cables, however, was that soundstage. A Tellurium Q speaker cable will provide clarity but within a toned and focused soundstage. The 4PR cables opened up the soundstage to a much larger space. You felt that you could climb in and run about, there seemed to be plenty of additional area here, more than the artist really needed perhaps.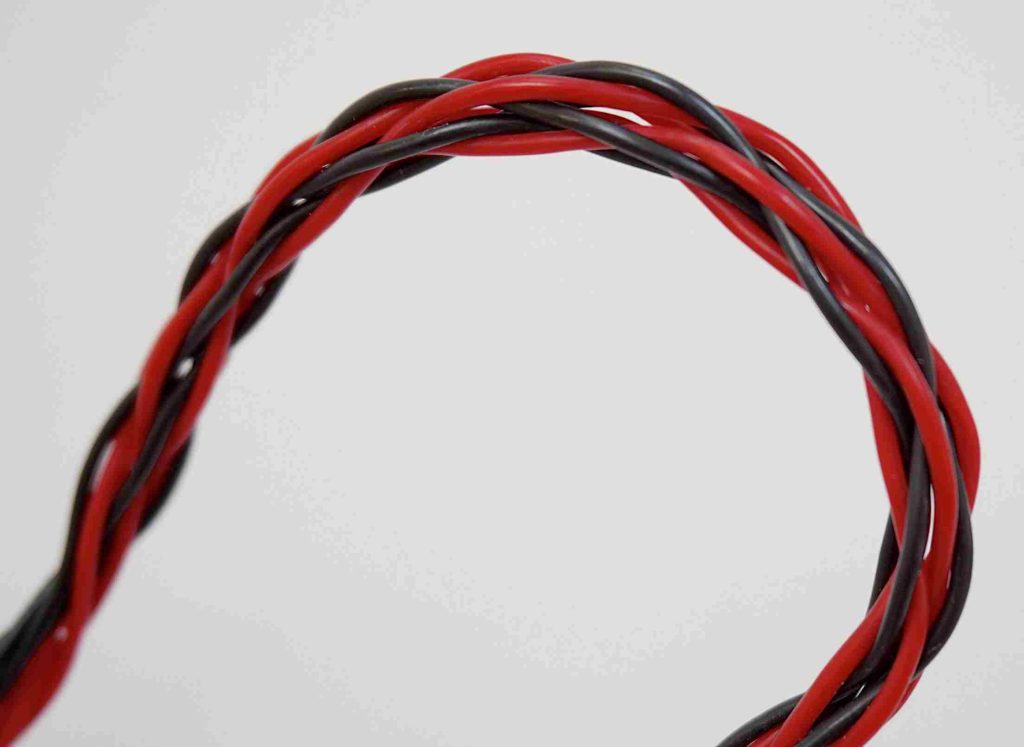 Even so, the effect is one of grand scale. An Albert Hall type of play back. Which is better largely depends on you and your own sonic preference. The 4PR cables are certainly entertaining, though. 
---
4PR WITH VARISTRAND SPEAKER CABLE
Price: £205 for 2.5m, terminated
Website: www.russandrews.com
---
GOOD: tonal balance, large soundstage, massy bass, easy to install
BAD: presentation a matter of taste, lively midrange 
RATING: 7
---
[Don't forget to check out my Patreon Page at www.patreon.com/audiophileman, for exclusive postings, giveaways and more!]
REFERENCE
Rega RP1 turntable
Spendor S3/5R speakers
Tellurium Q cabling
Blue Horizon Professional Rack System
Harmonic Resolution Systems Noise Reduction Components
Air Audio AC-2K Balanced Transformer