The Article
Node 2i Wireless Streamer From Bluesound 
12th December 2019
Part of the company's multi-room project, the Node 2i features a host of wireless technologies that continue to evolve
I'm a bit late off the mark on this one, I know but I've been meaning to check out this streamer for some time and failed to get around to it. That said, there is value in splitting from the crowd and producing a later review. Let me tell you why. 
Even after the initial launch and the early reviews, I was continually reminded of the 2i's presence by a stream (pun intended) of updates and enhancements.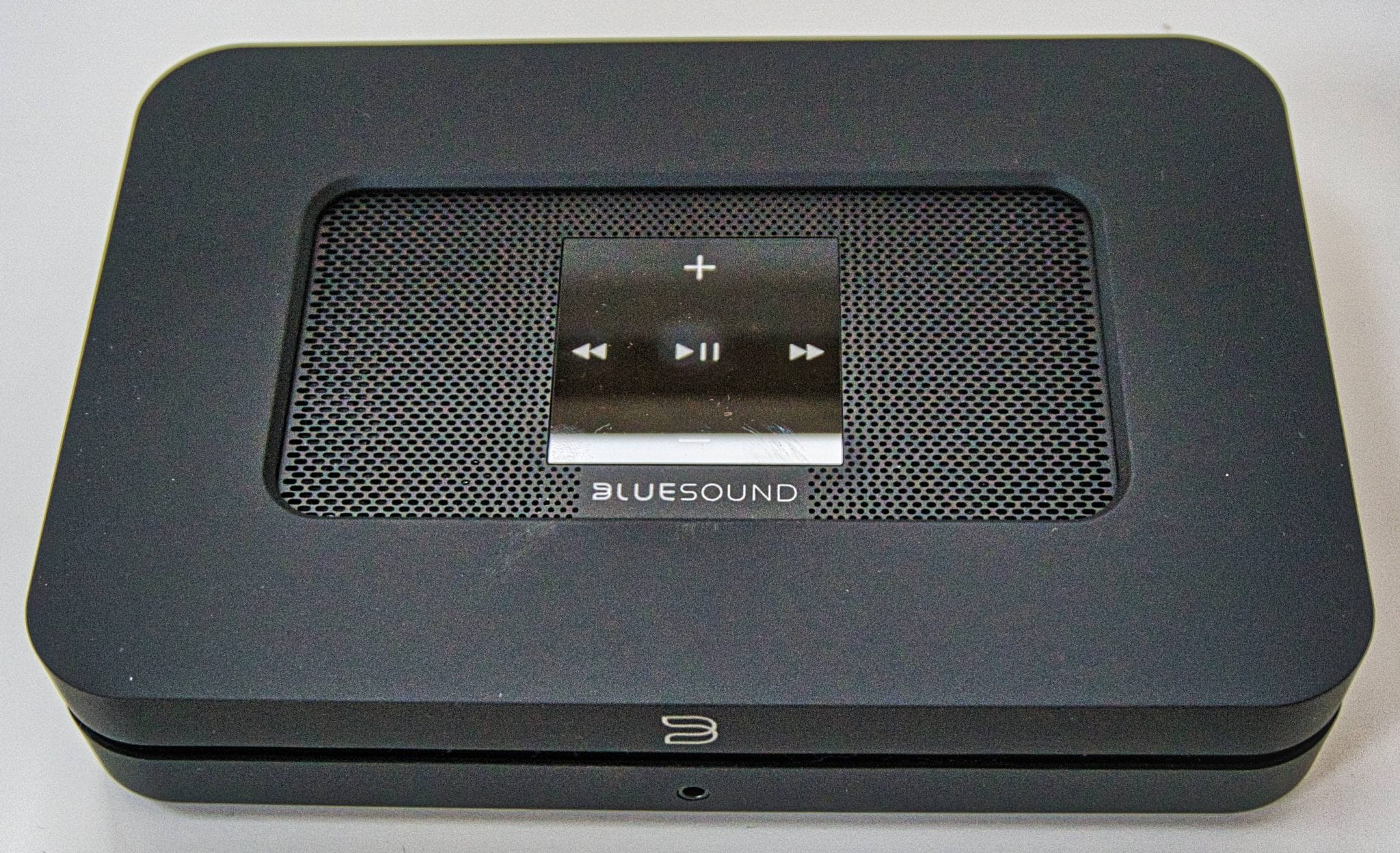 Which only proves how committed Bluesound is to this product and how the company sees it as a basis, a platform to build upon. 
This one point is very important, deserves to be dwelt upon for a moment and is hardly ever talked about in the media.
Bluesound's post-launch actions should breed customer confidence, a fragile thing at the best of times.
I don't know how many products I've seen hit the streets with a loud bang, seen lots of early reviews, heard lots of fuss from the attendant company amongst the lights, music and party hats, heard about the plans and the in-house developments only to realise, five minutes afterwards, that the company has dropped the entire product like a hot potato, turned its back upon it a month later and denied it had ever released it after six months. 

Not with Bluesound and not with the Node 2i. That's important if you're looking to make an investment in this thing. Hence, this review covers a rapidly maturing product.
Benefitting from initial research ploughed, by mutual owner Lenbrook, into the NAD M50.2, the Node 2i is the recipient of thought and time taken. Powered by an ARM Cortex A9 speeding along at 1GHz, you'll find a 32bit/192kHz DAC inside. On the rear of the chassis, audio inputs include a coax and optical while audio outs include a pair of fixed RCAs, coax/optical, 12V Trigger, subwoofer and – on the front – a headphone socket for a 3.5mm jack. 

Digitally? You'll also find a USB-A at the back which will take USB stick sources and a Type B for servicing.
Internet services include the usual hordes: Spotify, Tidal, Qobuz, Deezer, Napster and more. Internet radio is there too.
Most recently, the 2i now supports Amazon Music HD and Ultra HD.
Sound quality has been addressed within the design, just look at the internal isolation between the compact wireless technologies and the basic audio kit for proof of that. Speaking of wireless, that's dual band (802.11ac) and that comes with Bluetooth 5.0 aptX HD, via Qualcomm CSR8675 chip, that runs both ways so you can receive a signal for Bluetooth headphone use, for example.
AirPlay 2 is also included which will aid multi-room set-up, no end. AirPlay 2 also gives you more options for control, including using Siri voice assistance. Amazon and Google Assistant can also be used in this respect too. By grouping a Node 2i with older Bluesound Players in the BluOS App, you can also add AirPlay 2 compatibility to your entire BluOS system.

Finally, the RC1 (£49) remote control should be available now as an additional, alternative control option. 
INSTALLATION
Locating and loading BluOS onto my iPhone was easy. Looking for the 2i via my home's Wi-Fi was a tad difficult. Now, my Wi-Fi is not the fastest or the most reliable so that might be something to do with my location/broadband but the app steadfastly refused to see the machine. During the tests, I actually much preferred attaching the 2i to a wired connection. In my case, I used a high-speed CAT 6a cable for enhanced signal transfer speeds. 
If sound quality is everything, you should be running the 2i wired anyway. The latter will produce inherently superior sound quality than a wireless link. 
Once the app saw my 2i, it then updated the software automatically. This was a five-stage process which lasted a few minutes only. In the meantime, the 2i produced a red/green flashing light show to indicate that it was receiving the updates. I recommend this action as a first step before use. Getting the late updates may improve usability, compatibility and sound quality.
While I was waiting, I switched on Bluetooth via my phone. The 2i was seen on my phone's Bluetooth list, immediately. No pairing buttons had to be pressed on the 2i's chassis.
SOUND QUALITY
Once the All Done! notification flashed on my phone to indicate the completion of the updates, the 2i shone a rather confidant blue light and my app popped up a menu of source choices. 
I started with radio via TuneIn and dived into a bit of chat via BBC Radio 4. Chatty radio is often ignored during streamer tests but I actually see it as the most valuable source in the entire test because of vocal tonal nuances and changes in ambience. 
For example, I was intrigued to hear tonal differences from three voices. More than that, though, I also successfully heard ambient effects. The latter was actually extremely important in terms of evaluating the 2i's overall sound quality because the sounds behind the voices or the differences in modulation of the voices because of the room are often some of the most difficult suites of information that a streamer like this can project. 
So I heard a studio broadcast chatting about Chinese food. The studio sounded relatively spacious with the microphone at an appreciable distance from the mouth. The guest Chinese chef wasn't in the studio. It sounded like she was outside on the street with a microphone even further from the mouth. Finally, I heard a continuity announcer. Rich, fruity, obviously sitting in a small, enclosed space with the microphone near to the mouth. The voice full of texture and resonance. 
That I heard all of this from a mere streamer was intriguing to say the least. It also proved a point, that the 2i offers a sound quality that is high in detail and clarity, low in noise and with a potent midrange insight. In many ways, this was the most valuable part of the sound test because it revealed just how sensitive the 2i could be in terms of refinement. 
I then tried Swissgroove Radio – well, why not? – listened and was impressed with the overall clarity and low noise presentation from this pop/funk track. The soundstage was not only broad but the attendant detail was rich. I noted the fine treble performance, focused yet delicate.

I then switched to Amazon Music and sent a stream of Dua Lipa's Don't Start Now via Airplay to the 2i. A still lower noise stream sourced this music, like the TuneIn app above, produced a rock-solid streamed connection without the hint of a break or interruption of any sort.  
The quality was very good indeed. Soundstage produced a wide and spacious output with a relatively neutral presentation. Frequencies were disciplined with a rhythmic bass output to drive the music forward.
I then plugged in a USB stick and played jazz via Sonny Rollins' St Thomas at 24bit/96kHz. Sound quality was admirable. Dynamic reach may have been clipped at the extremes while midrange insight hit a glass ceiling and was a little forward during sax crescendos at high volumes.
That could have been me, though. I was busy using a Wi-Fi extender in my listening room – digital noise from that can have an affect. That said, there was much to like here. I was happy to hear the instrumental separation and how the ear was able to easily pick up either frequency extreme with ease. Hence, the cymbal taps were precise and informative yet the upright bass was never, at any time, masked or hidden by the associated cacophony from the sax and piano. The bass was focused and occupied enough space to create a foundation for the track as a whole.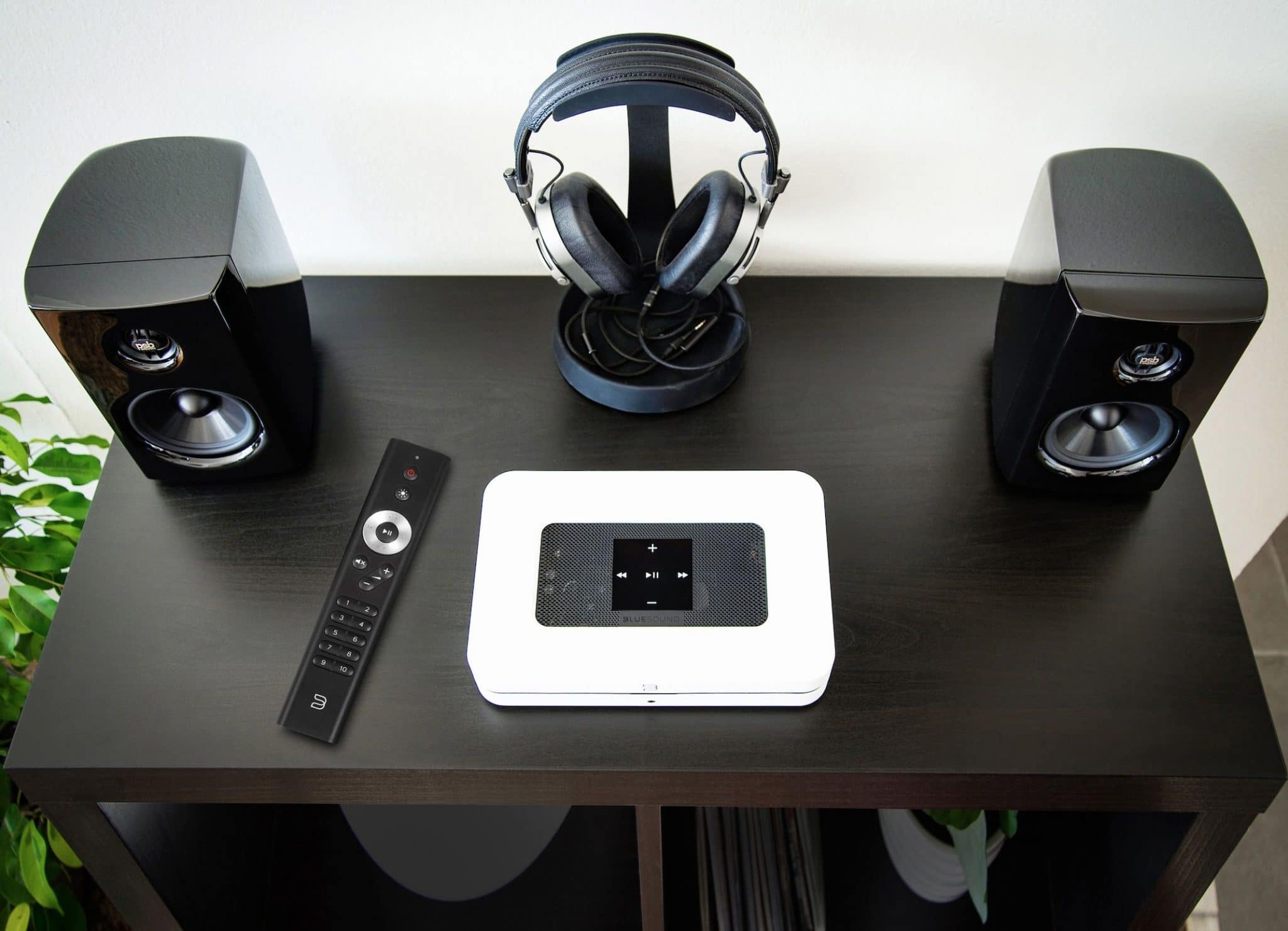 The midrange focus was an obvious highlight of the music as a whole. The 2i was able to dig deep into the mix to reveal everything. The lot. No piece of information was left on the studio floor. The 2i offer nothing if not musical value here. 
I then looked at Bluetooth via my phone. Pushing a Paul McCartney track, My Valentine, via a lossy file to the 2i, I was happy with the overall playback. Yes, the inherent file type lacked finesse and detail while the 2i repeated that slight forward element at high volumes in the upper mids (nothing harsh you understand, it's subtle although it is there) but the overall sound was fairly neutral and balanced with no obvious nasties to make you wince. Bluetooth can sometimes produce an edgy and brittle playback, especially via a lossy file but the 2i performed well here, giving a rather civilised presentation. Instrumental separation was satisfyingly implemented meaning that space was able to infuse the soundstage and in between each instrument, adding a relatively full and wholesome tone to the music. 
CONCLUSION
Compact, well built, fully featured and easy to use, what's not to like? The price is spot on. I'm more than happy with the sound quality, especially at this price point. The Node 2i tackled all sources – whatever their stripe – with aplomb. Whether they be streamed from devices, over the Internet or plugged in directly, this Swiss Army knife of a streamer maintains a high quality of sound across the board. A brilliant little box and no mistake.
---
BLUESOUND NODE 2i WIRELESS STREAMER 

Price: £499

Website: www.bluesound.com 

TO BUY CLICK BELOW:

UK - https://amzn.to/3mQGAN3

USA - https://amzn.to/38gUTXd

EUROPE - https://amzn.to/34RzfXn
---
GOOD: build, features, overall sound quality, easy to set up
BAD: nothing 
RATING: 8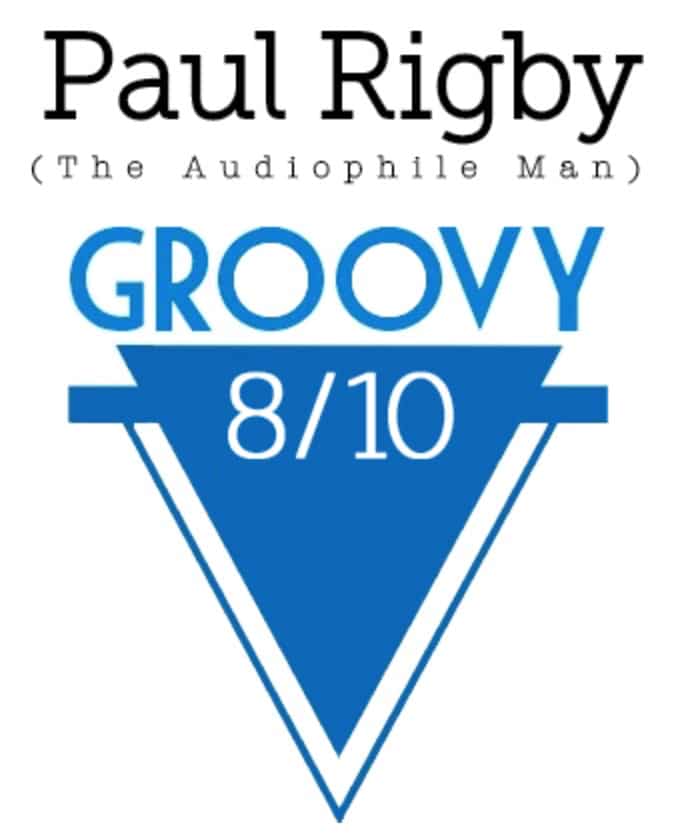 ---
If you would like to purchase this turntable, you can from the following links: 
[Don't forget to check out my Facebook Group, The Audiophile Man: Hi-Fi & Music here: www.facebook.com/groups/theaudiophileman for exclusive postings, exclusive editorial and more!]
REFERENCE
Arcam rPlay
Tellurium Blue Cables
Blue Horizon Professional Rack System